Philly mayoral candidates target vacant land for affordable housing
Philly already disposes of city-owned land for affordable housing projects. But making this campaign plank a scalable solution presents obstacles for Philly's next mayor.
What questions do you have about the 2023 elections? What major issues do you want candidates to address? Let us know.
Talk about affordable housing with the Democratic candidates running for Philadelphia mayor, and many will mention a limited public resource: vacant land.
In Philadelphia's stockpile of unused parcels, these hopefuls see a tangible way to help boost the city's supply of affordable housing — an ongoing crisis they say ranks near the top of the list of systemic problems.
"It's an issue we need to have all hands on deck in addressing," said former City Councilmember Cherelle Parker, one of 10 Democrats in the Philly mayoral race.
Philadelphia already disposes of city-owned land for a variety of affordable housing projects. But the process is widely viewed as too complex and too slow, meaning it would be challenging to make this campaign plank a scalable solution.
According to the candidates interviewed by WHYY News, there is still value in making an effort.
"The city, by owning all of this vacant blighted property, is contributing to the [affordable housing] problem," said former City Controller Rebecca Rhynhart.
The process
Philadelphia has approximately 40,000 vacant lots. About three-quarters of them are privately owned, according to the city. The rest are controlled by a combination of interconnected city agencies, including the Department of Public Property, the Philadelphia Redevelopment Authority, and the Philadelphia Land Bank.
Authorized by state legislation in 2012, the Land Bank is a quasi-governmental clearinghouse charged with putting vacant city land back into functional use. It officially launched the following year with the hope of streamlining the city's land disposition process, which relies on other city agencies — and Philadelphia City Council — to coordinate with the Land Bank.
The agency currently has about 5,300 vacant parcels available for disposition. In any given year, the bulk of those properties is used for affordable housing projects for residents earning between 30% and 120% of the area median income. One hundred percent of AMI translates to $73,800 for an individual, according to federal data.
The affordable housing projects can be unsubsidized and subsidized, for renters and homeowners. Over the past year or so, the city has started using some of its vacant land for a workforce housing program as part of the Neighborhood Preservation Initiative, the massive bond-backed program initiated by Council President Darrell Clarke.
Additionally, the Land Bank acquires privately-owned properties that go to sheriff sale because they're tax-delinquent, though those sales are suspended for the time being. A spokesperson for the Philadelphia Sheriff's Office could not say why.
"I have what I have right now," said Angel Rodriguez, executive director of the Philadelphia Land Bank, referring to the number of vacant lots owned by the city.
The Democratic candidates who spoke to WHYY News, and those who interact with the city's land disposition process, say there's room for improvement, particularly when it comes to speed and scalability.
"The Land Bank, still I think, has some promise, but it has not lived up to our expectations yet," said Rick Sauer, executive director of the Philadelphia Association of Community Development Corporation.
Rodriguez said it currently takes between four and seven months for a property to go to settlement, the final stage of a transaction where ownership of the property is legally transferred from the city to the buyer, usually either a private developer or a nonprofit.
Before it reaches that point, the buyer must submit what's known as a qualified application. The application must include architectural drawings of the project and proof of financing, among other requirements. The proposal is then sent to a scoring committee before it can be presented to the community. The project then goes before the Philadelphia Land Bank Board. If it's approved by the board and the district council member approves, that council member would then introduce a resolution.
The resolution, which authorizes the land to be transferred from the city to the buyer, must be approved by the full City Council.
"That's where we hand them off to [Licenses and Inspections] so that they can get their permits if they're doing it by-right. If it requires a variance, then that's where these conversations with both L&I and zoning are really critical," said Rodriguez.
Private developers say it takes too long to get to that handoff, making it hard to dispose of enough vacant parcels to put a dent in the city's need for affordable housing.
Mo Rushdy, managing partner at the Riverwards Group, said having to go through the Land Bank Board and City Council are big reasons why.
"You're going through these steps that I am not sure does anything more than slow down affordable housing production on city land by private developers to try to bridge that gap of affordable housing," said Rushdy.
A common vision
Individual council members have considerable say over what gets built in their district due to councilmanic prerogative, a longstanding and deep-rooted practice that gained strength under Clarke's leadership. The 70-year-old is not seeking re-election after more than 20 years serving the legislative body.
Any candidate running for mayor in Philadelphia must contend with that reality if they're elected, particularly if their campaign is pushing for new affordable housing projects, which are viewed by advocates as a significant but not a singular solution to the ongoing housing crisis.
None of the Democratic candidates who spoke with WHYY News — including Parker, Rhynhart, and former at-large City Councilmembers Allan Domb, Derek Green, and Helen Gym — said they're looking to diminish councilmanic prerogative. But they do think the city's land disposition process would benefit from council being part of a unified vision around the creation of affordable housing. They say it would not only help speed up the disposition process, but also make it more effective and more predictable.
"Right now, what we're doing is allowing for individual pieces of land to be turned over. It is creating a lot of stress and worry from neighbors who are rightly worried about seeing gentrification," said Gym.
Getting City Council on the same page presents a challenge in and of itself this election cycle. The city's next mayor may not be able to rely on relationships with council members to drive their agenda. The next iteration of City Council will consist of at least 12 members who will have served one term or less after six lawmakers, including Gym, resigned their seats to run for mayor and Clarke chose to retire. All 17 City Council seats are up for re-election.
Green said any conversation about improving the land disposition process will require education and dialogue, particularly with district council members.
"How can we protect the rights of their constituents and themselves to be engaged in conversations regarding disposition of land but at the same point be able to do it in a more aggressive way to get more land out, especially to those Black and brown developers who want to develop our city and provide more units of income and workforce housing," said Green.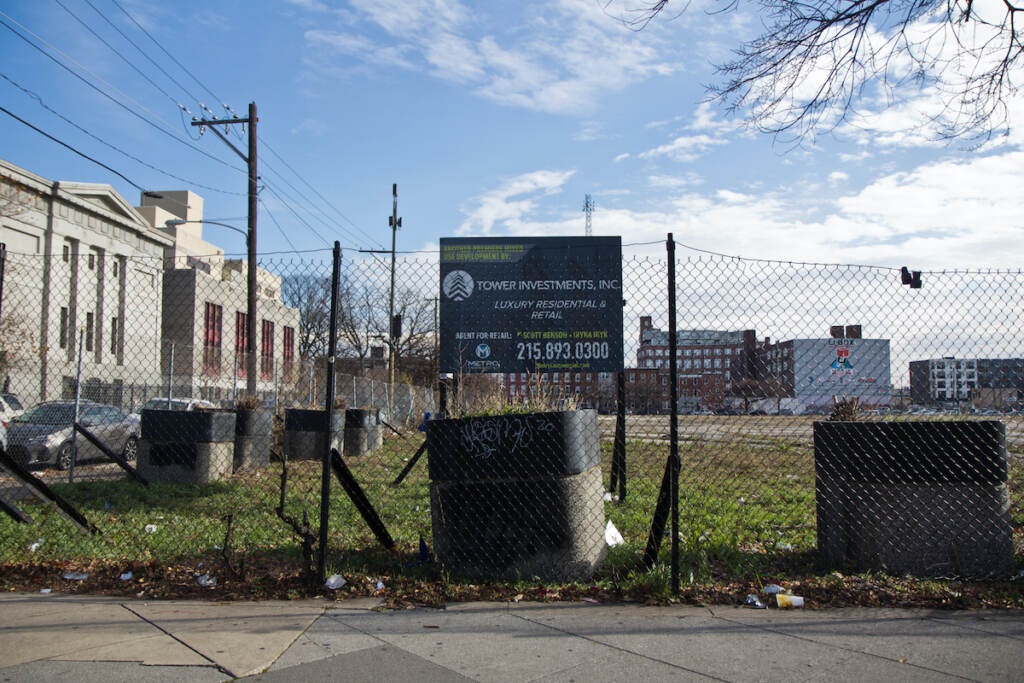 'Right back where you're at'
The Land Bank Board consists of 11 members, including Sauer. Five of those positions are appointed by City Council. Five are appointed by the mayor. The two jointly fill the remaining spot.
For a proposal to pass the board, a developer needs a majority of members present at the meeting to vote for it. If the land being disposed of is worth more than $50,000, the developer needs a majority of the entire board.
Rushdy, who is also vice president of the Build Industry Association of Philadelphia, said proposals by private developers often require multiple votes, in part because certain board members oppose the projects on a philosophical level.
"I'm not going to sugarcoat it," said Rushdy. "They do not believe that the private sector should be involved in solving the affordable housing crisis, even though we can do it more efficiently, we can do it faster, and there is money behind us … that is able to make these projects actually work."
Sauer called Rushdy's characterization "disingenuous," saying some proposals from private developers were never presented to the community, or had other defects that required them to go before the board more than once.
"In general, I think the board has been pretty consistent in what it approves and what it doesn't. There's been some common vision across all the board members," he said.
To Sauer, there are bigger concerns, including the issue of permanent affordability and how much the Land Bank spends on acquiring tax-delinquent properties.
When tax sales happen, the agency purchases up to 400 parcels a year, said Rodriguez. On average, they cost between $8,000 and $12,000 to acquire. The money, which is used to cover tax liens, comes from the city's General Fund.
Sauer said the Land Bank could buy more land for affordable housing if sold at "minimal cost" to the agency. What's more, many of the properties disposed through the Land Bank only have temporary affordability, creating a potentially counterproductive system in the long run.
"We need to look at this issue of not just who it's affordable to, but for how long. Because otherwise you build an affordable unit and then it's lost in 15 years, and you're sort of right back where you're at, right? And then you no longer have land to build affordable housing in the future. And so that opportunity is sort of lost," said Sauer.
During its monthly meeting this week, the board approved a resolution that doubled the affordability period for non-competitive bids, which feature a mix of affordable and market-rate rental units. The affordable rental units must now remain so for 30 years.

WHYY is one of over 20 news organizations producing Broke in Philly, a collaborative reporting project on solutions to poverty and the city's push towards economic justice. Follow us at @BrokeInPhilly.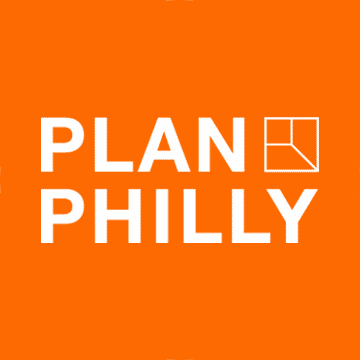 WHYY is your source for fact-based, in-depth journalism and information. As a nonprofit organization, we rely on financial support from readers like you. Please give today.