Pathways to Media Careers Youth Employment Project
Made possible with generous grants from the Lenfest Foundation and the Corporation for Public Broadcasting, WHYY's Youth Employment Program is a seven-week paid internship experience, open to Philadelphia students ages 16-19 who have completed at least one year in a WHYY media education program. During the summer of 2019, students worked an average of 20 hours per week at their worksites, in professional development workshops and at team meetings.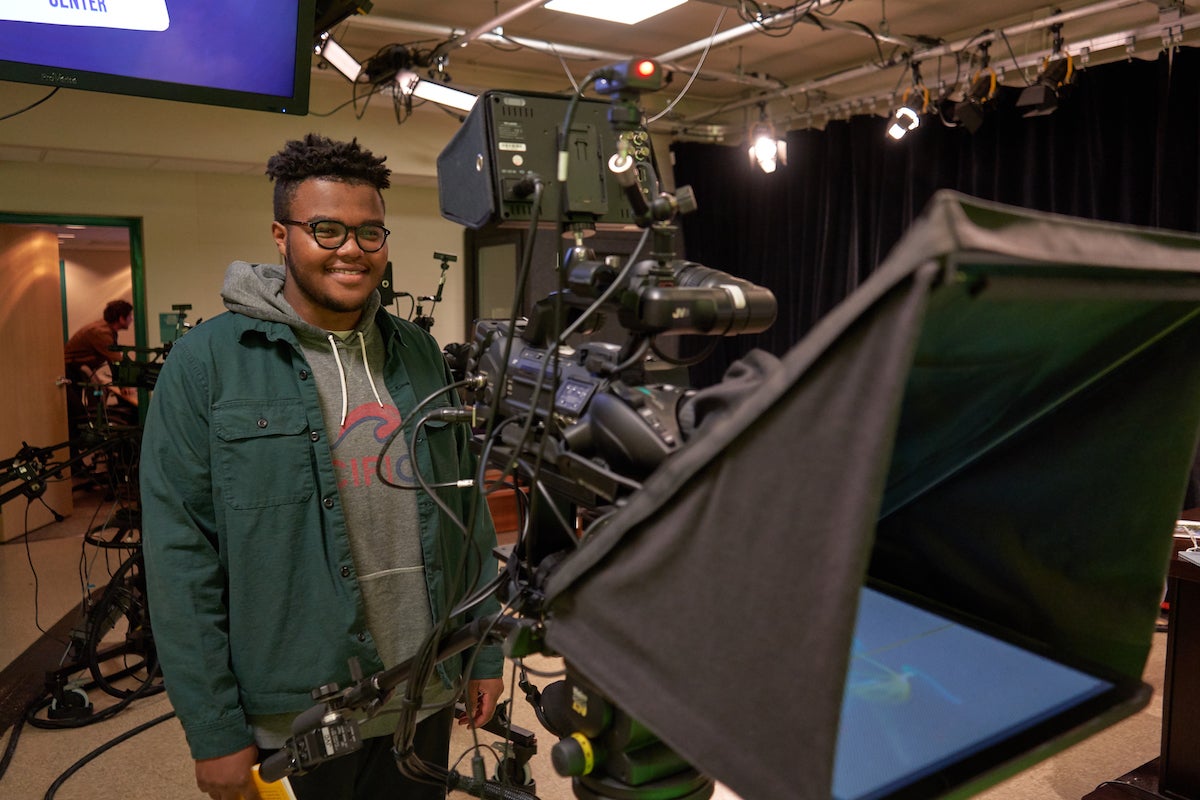 1) Youth use media skills learned in our afterschool programs to interview, shoot, edit, research, write and create news packages.
---
2) Youth voices are amplified through their storytelling, photographs and other projects.
---
3) Philadelphia media organizations and students create a mutually beneficial working relationship while learning from and creating with one another.
Student Accomplishments:
21 students at 14 different jobs
13 published articles
17 videos
15 published photographs
8 music reviews
3 radio spots and a weekly podcast
1 hourlong playlist
1 grant application with informational video
"...it gave me more confidence, and that sense of, you know, I can do this! — WHYY Student Intern

"There was a sense of being on a strong team...they backed me up on all I needed to do." — WHYY Student Intern

"...it's not just about the experiences and skills that I can pass on...it's an opportunity to get a pulse on what is happening with younger generations." — Employer Mentor
Results Driven:
All five supervisors with prior experience supervising a high school-aged worker indicated that the WHYY youth worker was more prepared than others with whom they had worked.
93% of supervisors agreed that the youth worker will be an asset to the media industry.
95% of youth self-reported that their communication skills improved because of their internship experience.
WHYY's Youth Employment Program thanks our current and past employer partners:
Great Philly Schools, Billy Penn, City of Philadelphia's Office of Sustainability, The Philadelphia Inquirer, WHYY Newsroom, WHYY Grants Department, WHYY Production, WHYY The Pulse, WHYY Animation, WURD, WXPN, AL DÍA, Comcast, NBC10/Telemundo, The Philadelphia Public School Notebook, WHYY Education, and WHYY You Oughta Know.
Interested in becoming a future employer partner? Contact Brianna Spause, WHYY's Youth Employment Specialist, at bspause@whyy.org.