Affordable housing program in Philly makes ownership more than a pipe dream for some
The Neighborhood Preservation Initiative will give buying preference to Philly municipal workers looking to become homeowners for the first time.
Got a question about Philly's neighborhoods or the systems that shape them? PlanPhilly reporters want to hear from you! Ask us a question or send us a story idea you think we should cover.
Jeffrey Buttler has thought a lot about becoming a homeowner, particularly over the last five or six years while working for the sanitation division of the Philadelphia Streets Department.
The 37-year-old father wants it for himself, but even more so for his three children, who stay with him for part of each week.
"That's an accomplishment in my life that I did. I didn't just work and blow my money. I actually accomplished something for my kids to live and have a nice home to come to after school," Buttler said recently during a packed homebuyer's seminar organized by AFSCME District Council 33, his union.
At times, his goal of owning a home has felt far away. But not lately.
After years of bouncing from apartment to apartment, Buttler will finally have a chance to turn his dreams into reality, thanks to an aggressive new affordable housing program expected to mint hundreds of new homeowners.
"I'm grateful — whatever they give me," said Buttler.
The opportunity comes courtesy of the Neighborhood Preservation Initiative, the massive bond-backed program initiated by City Council President Darrell Clarke to increase the city's stock of affordable housing, revive commercial corridors, and improve neighborhood infrastructure, among other priorities.
Through the "Turn the Key" program, private developers are set to build at least 1,000 new homes on an equal number of city-owned parcels that could otherwise contribute to blight. The homes will be built on a rolling basis, and be priced to be affordable to middle income residents like Buttler — approximately $190,000 to $280,000.
The bulk of that price range sits below the median sale price for a single-family home in Philadelphia, fitting the description of workforce housing, a lesser known tier of affordable housing the city hopes will help stabilize and diversify neighborhoods.
To qualify, applicants must earn at or below 100% of area median income, which translates to $105,400 for a family of four. AMI is based on incomes in the Philadelphia region, not just the city itself.
"A lot of these neighborhoods are neighborhoods where we are starting, and have started in some instances, the real aggressive gentrification, as characterized by people in the city and in neighborhoods, that to some people is not a good thing. Now, what we want to do is have a balanced community," said Clarke.
Officials also want to give more families the opportunity to build generational wealth.
Why workforce housing?
Building workforce housing is much easier than building public housing, another form of affordable housing, because it requires fewer public subsidies to finance. That makes projects cheaper, but also faster to build because developers don't have to secure low-income housing tax credits, a government grant, or forgivable financing for construction to begin.
With the Turn the Key program, the city is able to offer private developers the land almost for free. Paired with construction financing from the private market, developers can then turn around and offer the property to a family earning area median income or below, while still turning a profit. The program, which will give a buying preference to municipal workers, also has funding to help certain applicants subsidize the price of the home.
"We're trying to do two things. We're trying to provide a great product for first time homebuyers in the city of Philadelphia. But we're also trying to leverage the private financial market," said Angel Rodriguez, executive director of the Philadelphia Land Bank.
At the moment, the city is in the process of releasing requests for project proposals — or RFPs — in the Grays Ferry, Poplar, and East Passyunk sections of Philadelphia, as well as parts of North Philadelphia. Many of these homes will be located in ZIP codes where the median home price exceeds $350,000, according to data crunched by the Lindy Institute for Urban Innovation at Drexel University.
Most of the properties built through the program will be three bedrooms, with the first few hundred homes expected to be under construction by the fall. Rodriguez said as construction gets going, the Philly Land Bank plans to initiate a steady stream of new projects.
"We're not going to stop posting RFPs until we have a pipeline that's fairly consistent," he said.
Market forces also help make a case for the program.
Despite some signs of cooling, Philadelphia's housing market is still hot from top to bottom.
In middle-income neighborhoods where properties are often priced below the city median, renters looking to purchase their first place are competing with — and often losing out to — buyers who can afford to pay more for those properties, often in cash.
These buyers, some of whom are national investment companies, typically turn single family rowhouses into rentals, taking away housing stock that had once been a reliable source for moderate-income homeownership, said Emily Dowdall, policy director at the Reinvestment Fund.
The trend predates the pandemic, but has accelerated over the last two years as prices in these neighborhoods, including West Oak Lane, Olney, and parts of Southwest Philadelphia, have continued to increase.
Home prices in middle markets across the city have risen substantially over the last five or so years. According to an analysis from the Reinvestment Fund, the median from 2016 to 2018 was about $127,000. By 2021 to 2022, it had risen to $213,000.
"The data certainly indicates that there is some unmet need for these moderate-income households who, while they are not in poverty, still have difficulty for a downpayment, establishing a solid credit history, and finding available housing stock to become homeowners," said Dowdall.
Closing the gap
There is also racial equity piece to the city's plan to build so many units of workforce housing.
By giving municipal workers like Buttler buying preference for the forthcoming homes, Philadelphia is poised to increase its number of Black homeowners, a figure that continues to lag behind the city's number of white homeowners.
The majority of the city's municipal workforce is Black, and AFSCME District Council 33, whose members stand to gain the most from the preference, is overwhelmingly Black.
"If you look at the racial and socioeconomic mix of City employees that meet the Turn the Key requirements, we are confident that we will have a diverse pool of applicants that will positively impact communities across the City where these homes will be built," said Jamila Davis, a spokesperson for the Philadelphia Housing Development Corporation, in an emailed statement.
"We are confident we will help many people achieve the American dream of homeownership where it may have been impossible," she said.
In 2019, 47% of Black Philadelphians owned homes, compared to 59% of white residents, according to researchers at the Federal Reserve Bank of Philadelphia. That gap today is slightly wider than it was 30 years ago.
Based on data from the Reinvestment Fund, nearly 25,0000 Black renter households would have to become homeowners to make up the difference. This disparity is partially why the Building Industry Association of Philadelphia, which often takes issue with affordable housing proposals that come out of City Council, is overwhelmingly supportive of the Turn the Key program.
But Mohamed Rushdy, the group's vice president, said the initiative could have a much bigger impact if additional public land could be disposed of without the approval of city lawmakers.
As it stands, district council members must introduce a resolution authorizing individual land transfers to the Land Bank, the source of all of the parcels currently part of the program. Rushdy argues that removing that step, an example of a longstanding practice known as councilmanic prerogative, would greatly speed up the process of approving projects for new homeowners.
"The Land Bank needs that autonomy," said Rushdy. "There is no other solution."
Released in 2018, Philadelphia's Housing Action Plan calls for 10,000 new affordable homes to be built by 2028, including 4,000 workforce housing properties.
Clarke said there are plans to add "way beyond" 1,000 homes to the city's workforce housing inventory through Turn the Key.

WHYY is one of over 20 news organizations producing Broke in Philly, a collaborative reporting project on solutions to poverty and the city's push towards economic justice. Follow us at @BrokeInPhilly.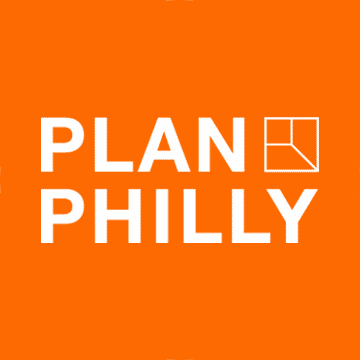 WHYY is your source for fact-based, in-depth journalism and information. As a nonprofit organization, we rely on financial support from readers like you. Please give today.