Who's running for Philly mayor? A regularly updated candidate tracker
What questions do you have about the 2023 elections? What major issues do you want candidates to address? Let us know.
This story originally appeared on Billy Penn.
Being leader of a major U.S. city is anything but easy. Yet difficult as it may be, Philadelphia's top job is in high demand.
The race to succeed term-limited Jim Kenney and become Philly's 100th mayor is crowded — and started without a clear favorite. The field is full of candidates with solid experience, varied backgrounds, and a diverse array of ideas for the city's future.
One thing most do have in common: they're Democrats. With many longtime political players vying for the nomination, the Democratic City Committee has said it's refraining from endorsing. With Philly's 7-to-1 voter registration imbalance, the winner of the May Democratic primary is highly likely to win in the general election this fall. Given past turnout numbers for an odd-year primary, a lead of 10,000 to 15,000 votes could boost someone to a de facto overall victory.
Who are the contenders, and what should you know about them? We'll be covering the race consistently throughout, but consider this page your cheat sheet. When we have new info, we'll drop details right here.
Note: Candidates are listed alphabetically by last name.
---
Warren Bloom Sr.
Warren Bloom Sr. is a perennial candidate who's previously run for city commissioner, state legislature, and traffic court. According to his campaign website, he's worked as a music and media professional, minister, and public claims adjuster, as well as spending time as a community organizer, block captain, and volunteer.
News outlets vetting Bloom's candidacy for traffic court a decade ago found he'd pled no contest to charges of simple assault, indecent assault, and corrupting a minor in 1992. Bloom told journalists he didn't personally think he was guilty, but he didn't know what the term meant and had wanted to spare the teenager "any more emotional stress."
Previous elected experience: None. He's run for office at least six other times.
How long in Philly? Bloom is a lifelong Philadelphian.
What's his network? Bloom is a minister at Bible Ministries Fellowship Church, according to his website.
Vibe: A showman and performer — he's musically inclined — who doesn't give up easily.
Amen Brown
Amen Brown is a second-term state representative, repping the 10th House District in West Philly, where he's from. In the Pa. House, he's shown a willingness to propose legislation unpopular with others in his party, like instituting new mandatory minimums for gun-related crimes.
Before politics, Brown was a young entrepreneur, rebounding from some of the structural harms faced by disadvantaged millennial Philadelphians. He's also been implicated in deed fraud, and a Commonwealth Court in 2022 noted his "general irresponsibility" in failing to meet campaign residency requirements or disclose necessary financial information.
Previous elected experience: Brown has been a state representative since 2020.
How long in Philly? He grew up right near 56th and Market streets, part of the district he now represents.
Big wins: There haven't been many pieces of legislation to note with his imprimatur on it, but he's shown willingness to work across the aisle on marijuana legalization and his participation in the Republican-led investigation of DA Larry Krasner.
What's his network? A connection of import is his backing from Marty Burger, the CEO of New York's Silverstein Properties (and NYC Mayor Eric Adams' pal) who's looking to expand his firm's footprint in Philly.
Vibe: A go-getter who's not afraid of knocking down expectations, with a pervasive "Did I do that?" aura.
Jeff Brown
The only declared candidate who has never worked in government or run for office, Jeff Brown is a fourth-generation grocer who has owned more than a dozen ShopRite and Fresh Grocer stores in the city, including seven in underserved neighborhoods.
Brown was the first candidate out with TV ads, which were funded by a super PAC. He may be best known for opposing current Mayor Jim Kenney's sweetened beverage tax, which helps fund park and library renovations, childcare programs, and the city budget. When Brown closed one of his stores in 2019, he blamed it on the tax.
Previous elected experience: None.
How long in Philly? Brown lived in the Northeast as a child, grew up in the suburbs, lived in South Jersey for much of his adult life, and moved back to Philadelphia about 7 years ago. He lives in Rittenhouse Square.
Big wins: First Lady Michelle Obama recognized Brown for his work opening grocery stores in food deserts and invited him to sit with her at the 2010 State of the Union address. He won a surprise early endorsement from the city's largest municipal workers union.
What's his network? Brown has served on the state's Workforce Development Board and the boards of the Philadelphia Youth Network, Uplift Solutions, Pennsylvania Food Merchants Association, PA 30 Day Fund, Pennsylvania Convention Center, Ending Racism Partnership, and ManUpPHL, among other groups.
Endorsements: AFSCME District Council 33; United Food and Commercial Workers locals 1776, 360, and 152; Retail, Wholesale and Department Store Union, Local 108; Transport Workers Union Local 234; and 14 local pastors.
Vibe: A politically savvy businessman who campaigns as a political outsider.
James 'Jimmy' DeLeon
Retired Judge James DeLeon, who was born and raised in North Philly, served on Philadelphia Municipal Court for 34 years and faced disciplinary issues twice. He graduated from Howard University and then later on Widener Law, spending some time working for the PHA and running his own practice..
One of DeLeon's main objectives as mayor is to implement what he calls the Local Incident Management System (LIMS), which would create a set of processes and procedures which would be used by the city government to combat gun violence.
Previous elected experience: Served on Municipal Court 34 years. Ran unsuccessfully for Pa. Supreme Court in 2003 and Pa. Superior court in 2007.
How long in Philly? Raised in West Philly, he now lives in Germantown.
Big wins: After retiring from his long judge career, chaired the legal committee for the Democratic City Committee.
What's his network? DeLeon is affiliated with Kappa Alpha Psi Fraternity, worked as a safety instructor for Salvation Army, and is an active member of the Masons.
Vibe: In his own words, a "no-shenanigans-let's-follow-the-law-there-will-be-order-in-the-courtroom" candidate.
Allan Domb
From a working-class background, former Councilmember Allan Domb, aka Philadelphia's "Condo King," made his name (and fortune) by buying up buildings, particularly in the area around Rittenhouse Square. Three decades into running his real estate biz, he was elected to an at-large seat on City Council, where he spent much of his time focusing on fiscal issues.
Since launching his mayoral bid, Domb's been criss-crossing the city regularly on public transit, meeting voters in various neighborhoods. He's spending a bunch of his own money on this race; enough to trigger the city's "millionaire's amendment," which doubles the limit on individual campaign contributions.
Previous elected experience? Two terms City Council as an at-large member, from 2016 to his resignation in August of last year.
How long in Philly: Originally from North Jersey, Domb moved to Philly after he graduated from college in the late 1970s.
Big wins: Pushed for cuts to the business and wage taxes to help some low-income workers, worked with local hospitality industry leaders to ease the impact of the pandemic, and  (somewhat) extended the life of streeteries.
What's his network? Domb was an early investor in Starr Restaurants, the group that owns Parc, Continental, and others. He has been president of the Greater Philadelphia Association of Realtors, and served on the board of Friends of Rittenhouse Square.
Vibe: A business exec frustrated with others not governing well enough, and decided he'd better just do it himself.
Derek Green
Before getting elected to City Council, Derek Green was a small business owner, running a Northwest Philly retail shoe store with his wife. He spent time as an assistant district attorney and worked for the city's Law Department.
In his years as at-large councilmember, Green forwarded a variety of initiatives aimed at new avenues for public funding, like the Philadelphia Public Financial Authority and a marijuana legalization plan. He also led the recent charge in negotiating cuts to Philly's business and wages taxes.
Previous elected experience: Two terms in City Council. Green was the highest at-large vote getter in his first election.
How long in Philly? Green is a Northwest Philly who still lives in Mt. Airy.
Big wins: His plan to create a municipal bank, which was passed by Council, could result in the first of its kind in the U.S. (though the current mayor is declining to get the process started).
What's his network? Green has deep ties in Northwest Philly's political circles. He has been president of the national Democratic Municipal Officials, and has worked with the National League of Cities.
Vibe: With energizer bunny energy, he keeps on going with new plans and platforms. Definitely an "ideas guy."
Helen Gym
Helen Gym was a second-term at-large councilmember when she resigned from office to run for mayor, but she was a known quantity in the Philly politics world well before that. Once dubbed the city's "preeminent public agitator," the former teacher spent years advocating for improved public schools, and was active in Philly's Asian American community, protesting against proposed developments in Chinatown.
On Council, Gym focused her efforts on education, labor, and housing. Her mayoral campaign seeks to deliver on progressive priorities, like debt-free college and a municipal Green New Deal.
Previous elected experience? Two terms on City Council as an at-large member, from 2016 to 2022.
How long in Philly? Gym has spent around three decades in Philly. She went to Penn for undergrad and grad school in the '90s, and started her teaching career at Lowell Elementary School in Olney.
Big wins: Spearheading fair workweek legislation, passing a "Right to Counsel" bill that applies to two zip codes, and introducing an eviction diversion program. She's the first Asian American woman elected to City Council.
What's her network? Gym previously led Asian Americans United, and she co-founded a charter school, and the activist group Parents United for Public Education. Gym has also served on the board of Local Progress, a nationwide group of local elected officials pushing for policies that further racial and economic justice.
Endorsements: Philadelphia Federation of Teachers, Reclaim Philadelphia, API PA
Vibe: A fiery progressive activist who's been referred to as "Philly's AOC."
Cherelle Parker
Cherelle Parker is the longest serving legislative official in the race. She spent a decade in Harrisburg as a state representative from 2005-2015, and the following 7 years as a member of City Council representing Northwest Philly's District 9, where she grew up and still lives.
Much of her work has revolved around the "middle neighborhoods" that exist within her district, in hopes that they can be a model for the city more widely. She made history in 2021 as the first woman appointed chair of the Delaware River Port Authority, the bi-state organization that runs PATCO and is in charge of tolls on four cross-river bridges.
Previous elected experience: With 17 years between the Pa. House and City Council, Parker's tenure as an elected official is second among candidates, trailing only Jimmy DeLeon's decades as a judge.
How long in Philly? Parker was born in Mt. Airy, where she currently lives.
Big wins: Helping establish the Longtime Owner Occupants Program (LOOP) property tax relief program, Philly's cigarette tax, and a 2017 home repair loan plan.
What's her network? Parker is part of the Northwest Coalition, a group of politicos who've organized together for decades, and whose network has historically included leaders of the Laborers' District Council. She also has various allies in state government from her DRPA position and time serving in Harrisburg.
Vibe: A rousing motivational speaker with a sharp sense of humor.
Maria Quiñones Sánchez
First elected in 2007 to represent District 7 and reelected three times since, former Councilmember Maria Quiñones Sánchez is known for her melding of progressive and pro-business stances. The Kensington resident has a record of bucking local Democratic party leaders, who declined to endorse her Council runs.
Quiñones Sánchez, the first Latina to hold elected office in Philly, worked to mandate construction of affordable housing and proposed a stimulus spending package to boost Black and brown neighborhoods. She fiercely criticized the soda tax, reaping election-year support from the beverage industry.
Previous elected experience? 14 years representing Councilmanic District 7, which includes parts of lower Northeast Philly and North Philadelphia around Kensington.
How long in Philly? Born in Puerto Rico, she came to Philadelphia as an infant and grew up in Spring Garden and Hunting Park. She lives in Norris Square.
Big wins: Quiñones Sánchez was the first Puerto Rican woman elected to Council. She led legislative efforts to reduce the number of small businesses subject to business taxes, mandate affordable housing, create the Philadelphia Land Bank, and expand protections for domestic workers.
What's her network? Quiñones Sánchez has served as leader of statewide education nonprofit ASPIRA, and as a regional director for Puerto Rico Federal Affairs Administration.
Vibe: A tough, independent progressive who puts pragmatism over pride.
Rebecca Rhynhart
Following a stint in financial services and banking, Rebecca Rhynhart got her start in government as city treasurer in 2008 under Mayor Michael Nutter, and later served as his budget director and chief administrative officer, a job she continued under Kenney.
Elected as city controller in 2017, Rhynhart reimagined the office to take a more active role in policy analysis, challenging the "political staus quo" and producing interactive tools to help find solutions to issues like gun violence.
Previous elected experience? Two terms as City Controller, starting in 2018 until she resigned in October of last year.
How long in Philly: Rhynhart grew up in the Abington suburbs, spent several years working on Wall Street, and moved back to Philly in 2008.
Big wins: Started using the controller's office to publish public-facing policy analysis on citywide issues, took the city to task on its confusing accounting methods, found big disparities in 911 response times by neighborhood in an audit of the Philadelphia Police Department. She's the first woman to serve as city controller.
Endorsements: Former Mayor John Street
Vibe: A wonk who toes the line between political outsider and government insider. Reddit's apparent fave.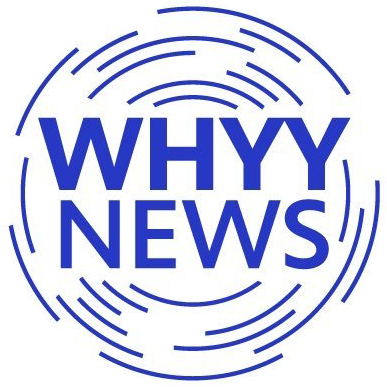 Get daily updates from WHYY News!
WHYY is your source for fact-based, in-depth journalism and information. As a nonprofit organization, we rely on financial support from readers like you. Please give today.