Philly Councilmember David Oh introduces bill to repeal city's sugary beverage tax
If City Council passes the bill and it becomes law, the Philadelphia Beverage Tax would disappear on July 1, the first day of the city's next fiscal year.
Calling it "self-serving" and "vindictive," Republican City Councilmember David Oh on Thursday introduced legislation to repeal Philadelphia's tax on sugary beverages, one of Mayor Jim Kenney's signature achievements.
If passed, the Philadelphia Beverage Tax would disappear on July 1, the first day of the city's next fiscal year. There is currently no sunset date for the five-year-old tax, which adds 1.5-cents per ounce on sugar and artificially sweetened beverages in the name of reducing the consumption of sugary drinks, funding public pre-K, and upgrading the city's recreation centers and libraries through an initiative called Rebuild.
In a statement, Oh said the city has fallen short of achieving those goals, while punishing Philadelphia's poorest residents.
"The Kenney administration presented the policy as a means to fund pre-K, the Rebuild program, as well as reduce consumption of sugary beverages. Data shows just 36.6% of the total revenue has gone toward funding pre-K programs and 6% toward Rebuild," said Oh, one of four City Council members to vote against the levy in 2016.
"I fully support funding pre-K and Rebuild, but not through this discredited, regressive tax that disproportionately harms low-income residents," he added.
Not surprisingly, the Kenney administration takes issue with Oh's legislation, calling it "disappointing."
"If enacted, his measure would do nothing less than deprive families of transformative programs that have – since 2017 – given tens of thousands of Philadelphians new hope for the future, said mayoral spokesperson Kevin Lessard in a statement.
"The Councilman claims to support these programs, but we note that he conveniently avoids proposing alternative funding, because that would impact other, much-needed City services. Should we cut trash pick-up or library hours instead? The fiscal reality is that other funding sources do not exist."
"The tax, which received considerable pushback from the American Beverage Association, was explicitly designed to raise revenue for the city's pre-K system, among other educational initiatives. Since 2017, the tax has helped the city provide free pre-K to more than 10,000 children through its PHLpreK program, according to the city.
The city has also used revenue from the tax to help fund projects part of its Rebuild program, which has used the dollars to repair and modernize public rec centers, playgrounds, and libraries.
A 2017 report by the City Controller's Office found that the Philadelphia Beverage Tax has generated more than $330 million since its inception. The figure includes revenue from fiscal years 2017-2021.
During that time, the majority of the tax's revenue — about 54% — went to the General Fund, "where it remains untracked and can be used for other spending purposes," according to the report.
The bill must pass out of committee before going to the full council for a vote. That could prove challenging given the current political makeup of the legislative body, which has 13 Democrats, two Republicans, and one third-party member.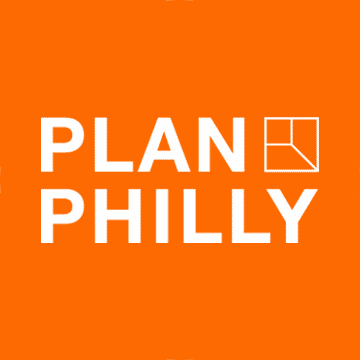 WHYY is your source for fact-based, in-depth journalism and information. As a nonprofit organization, we rely on financial support from readers like you. Please give today.