City Council introduces home-repair loan bill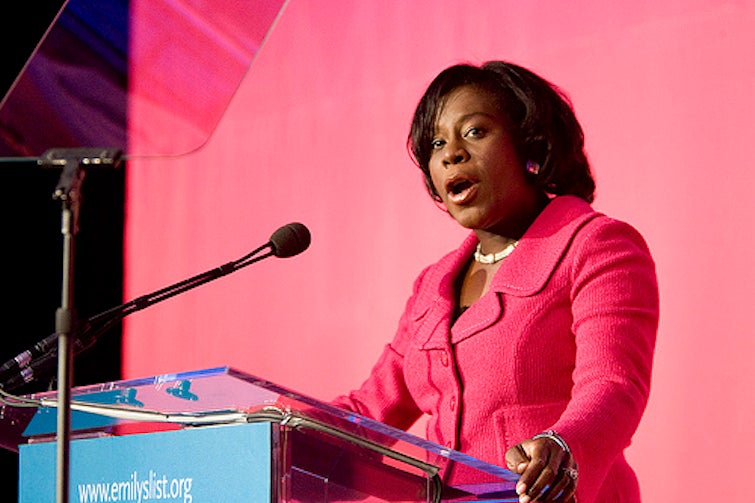 At Thursday's City Council session, Councilwoman Cherelle Parker introduced legislation that would create a $40 million housing repair loan program for homeowners and small landlords.
Introduced on behalf of Council President Darrell Clarke, the program would be paid for with $100 million in bonds backed by future proceeds from a small increase in the city's Real Estate Transfer Tax. Earlier legislation allocated $60 million to the Basic Systems Repair Program and other city programs that help low-income homeowners maintain their properties.
The bill that Parker introduced on Thursday is meant to help those whose income is too high to win assistance from the earlier aid package. Homeowners who earn up to 120 percent of area median income, or about $80,000, would be eligible under the new bill.
One goal of the legislation, as it was articulated by the two councilmembers, is to preserve naturally occurring affordable housing.
"The best way to increase affordable housing in the city is to maintain our existing housing stock," said Parker while introducing the bill. She credited Clarke with championing that idea.
Clarke's theory is a simple one, and he says it has guided many of council's recent affordable housing initiatives. He believes that rehabilitating existing stock is the best way to keep houses affordable, as opposed to developing new units.
"At the end of the day a person's home is the most significant investment they will ever make," said Clarke. "We can extend the life of their home by providing funds for renovations and basic systems. While we can't mandate that people will get paid a certain amount, we can decrease their cost of living."
The relatively high eligibility requirement is being proposed to allow access for homeowners who do not qualify for a loan on the private market (due to poor credit) but whose income also disqualifies them from other grant programs.
The area median income for Philadelphia-Camden-Wilmington Metropolitan Statistical Area (MSA) in 2016, as reported in a U.S. Census Bureau survey, was $65,996, meaning families at 120 percent make just under $80,000 a year. Additionally, small landlords, defined as leasing no more than four units, can apply for loans if their tenants do not exceed 80 percent of the AMI ($52,797). The City of Philadelphia's median income is just over $38,000, according to the most recent Census five-year estimates.
"The traditional guidelines by the federal government, as far as these types of programs, are sometimes capped at 60 percent, sometimes 80 percent AMI.," said Clarke. "But there are too many people that fall even a dollar above that guideline that can't get access. And given that, we have all these communities that used to be choice neighborhoods where people chose to move, but over the decades they are starting to see significant decline."
Without using the term "middle neighborhoods," Clarke was clearly referring to these target areas. Parker, whose district is largely comprised of long stable middle-class neighborhoods that many perceive as being in decline, has been advocating for relief in "middle neighborhoods" all year.
Sustainability of the program is also a key component. "We're not talking about simply just passing out grants and when the well is dry, it's dry, and we have nowhere else to go. People will now have access to revenue that will assist them," said Parker.
The program will be overseen by the Philadelphia Redevelopment Authority. The legislation is open ended, and does not specifically describe how the program financing will be structured. It seems like lenders will be asked to commit to originating the loans, with the city funds backstopping some of those that may go bad. As homeowners or landlords repay the loans those funds will go back into the pool.
"It'll be a revolving loan where we continue to pay it forward until everyone in the city of Philadelphia is eligible for this program," said Clarke.
Asked how the city will ensure landlords are renting to those within the income limits, Clarke said that in the specific areas he expects to be affected, landlords are already renting to people who fall into the 80 percent of AMI or under bracket. There will be a contract associated with the loan to ensure requirements are met as well.
WHYY is your source for fact-based, in-depth journalism and information. As a nonprofit organization, we rely on financial support from readers like you. Please give today.