Big hits, reporter picks, and what you missed: WHYY News looks back on 2018
In 2018, WHYY reporters also dug into some of the most divisive, wonky, and underreported issues facing the region.
This year was big for Philadelphia: 2018 will forever be the year of the Eagles' Superbowl win — and the rise of Gritty.
Who could forget the revelry the night the Eagles won the big game and sports fans took to Broad Street? Or the turn from public disgust to rabid adoration of the Flyers' new mascot?
The depth and breadth of Philly's pride has even spread across the pond, bringing Passyunk Ave. to London.
Looking back at this year's most popular stories on WHYY.org, we recognize how much you relied on our coverage of issues centering on social justice. Captured on Twitter, the arrests of two black men at Starbucks sparked national outrage, in addition to policy changes and staff trainings across country.
Annette John-Hall brought us the story of a Philadelphia man's experience shopping at Lowe's, which again raised questions about racial profiling in retail and other spaces, and spurred the home-improvement chain to re-evaluate its receipt-checking policy.
An unlikely hero of the Pennsylvania criminal justice reform fight manifested in the form of Philly rapper Meek Mill. Mill was jailed last November for probation violations from a decade-old case. The public outcry was swift as protestors, Twitter commentators, and public officials said the case demonstrated that the criminal justice system is too harsh, particularly for people of color. Rallies and high-profile celebrities — including Jay-Z, Kevin Hart, T.I.  and the Rev. Al Sharpton — lent their support to Mill, who has continued championing criminal justice reform since being released.
Immigration continues to hold the nation's attention amid changes in federal policy under President Trump, and Philadelphia has been in the thick of the debate over how those policies are affecting communities. Laura Benshoff's reporting on one Chester County man's struggle exposed the realities many immigrants now face: undocumented immigrants on the path to legal status are not protected from deportation during that process. Jose "Ivan" Nuñez Martinez, was arrested while trying to get a green card; the ACLU pushed for his cause, and he has since been released from federal detention, although his ability to stay in the U.S. is far from certain.
In October, Camela Apolonio Hernandez, an undocumented immigrant, went to U.S. Sen. Bob Casey's Philadelphia office to ask for help. Hernandez and her family have taken sanctuary in a North Philadelphia church since 2017, when she received a final deportation order.
In 2018, WHYY reporters also dug into some of the most divisive, wonky, and underreported issues facing the region.
As part of Gentrified: Stories from rapidly changing Philadelphia, Aaron Moselle and Annette John-Hall tackled the surprising truth behind the racial dynamics of gentrification in the city. They learned data suggest predominantly low-income, white neighborhoods are actually gentrifying faster than mostly black neighborhoods — a point that further complicates a situation already fraught with racial tensions.
In October, our newsroom teamed up with our partners in Harrisburg to investigate Pennsylvania's public defender system in the series, No Justice for All. Pennsylvania is the only state in the country without central funding or oversight for its public defender system. This has serious implications for those who can't afford  lawyers and slip through the cracks.
Pennsylvania's congressional redistricting process also became a national story, and the newsroom worked diligently to keep ahead of the twists, turns, and changing map in the series, Over the Line? A closer look at congressional redistricting in Pennsylvania.
Former PlanPhilly editor Ashley Hahn spent a good part of the year exploring Philadelphia's changing public spaces in In Common. From parks to libraries to waterfront spaces, the series brought readers together through the places we share.
Philadelphians also share a collective memory — one that was challenged during the retrial of Bill Cosby, one of the region's most famous celebrities. Set against the backdrop of the #MeToo moment, our podcast Cosby Unraveled examined the comedian's psychology and his disturbing pattern of alleged behavior, while reporters Bobby Allyn and Laura Benshoff chronicled the trial from the Montgomery County Courthouse in Norristown.
Reporter picks
Here are the stories our reporters are most proud of:
Jim Saksa's magnum opus, A day in the life of Philadelphia, tapped the resources of the entire news team, one August day back in 2017. The final product was a year in the making and took months to produce. Loaded with rich sound and multimedia elements, it showcased the everyday people who keep our city running.
Another reporter favorite revealed how expensive it is for the School District of Philadelphia to accommodate children with special needs and raised questions about how adequate those services even are. Reporter Avi Wolfman-Arent told the story of Kareem Bellamy, an autistic student, and the cab ride he takes every morning to school, costing the district $40,000 per year.
Catalina Jaramillo followed how Philadelphia worked to become a model in helping Puerto Rican evacuees after Hurricane Maria. Advocates and city officials came together to create the Greater Philadelphia Long-Term Recovery Committee, a one-stop shop for those needing housing, jobs, English classes, and other services.
In February, a gunman opened fire at Marjory Stoneman Douglas High School in Parkland, Florida, leaving 17 people dead. The incident continued a years-long debate over gun rights and reform in America, and the question of whether teachers should be armed. In Pennsylvania coal country, the Tamaqua School District may be the first in the state to allow teachers to carry guns. At a meeting in October to discuss whether to enact the policy, tensions flared and reporter Jen Kinney was there to capture the nuances of the debate.
On Oct. 27, a man opened fire during a baby-naming ceremony at the Tree of Life Congregation synagogue in Pittsburgh, killing 11 and injuring six others. Reporter Dana Bate shared her personal struggle as she dropped her young child off at his Jewish preschool the following week, balancing fear and faith.
Other security measures this year proved controversial, including the Pennsylvania Department of Correction's  decision to lock down its prisons after a sudden rash of illnesses among employees. The ill effects were attributed to accidental exposure to synthetic drugs, and the mail was deemed the culprit. Advocates and residents have since pressured Gov. Tom Wolf to reverse his decision to sequester prison mail and delivering only scanned copies.
In case you missed it — wait, how did you miss these?

There are quite a few stories that jump out when you think of 2018 … others, maybe not so much … but they piqued the interest of our audience nonetheless.
The PARCC exam has been the hotly contested education issue in New Jersey since at least 2014. Gov. Phil Murphy promised to end use of the standardized test, as reported by Phil Gregory, our longtime New Jersey correspondent.  The New Jersey desk has officially been turned over to Joe Hernandez who will be fillin' Phil's shoes and following up on the governor's promises.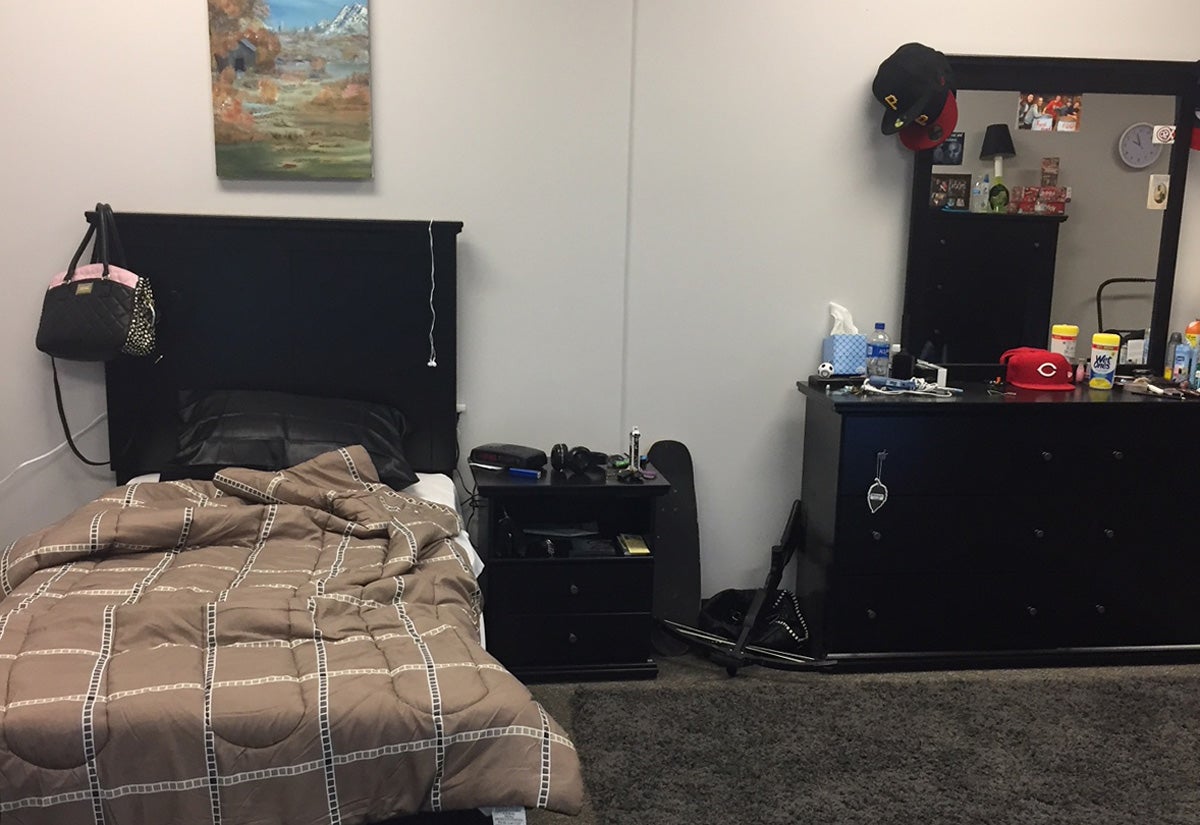 Parenting in general is a popular topic. And so was this peek into a mock teenage bedroom, from the Bucks County Times. "A blood-speckled tissue in the trash. A misshaped paper clip. A empty tied plastic bag. Cough medicine on a dresser." All signs, both subtle and obvious, that could indicate drug use, mental health concerns, bullying, unhealthy relationships, and other at-risk behavior.
Speaking of at-risk behavior: Crime, it is clear, does not pay. Unless there's a lucrative GoFundMe benefit scheme. And even then, the scheme didn't pay off in the end as the truth came to light. The trio behind the fundraising ruse are in various stages of custody and facing an array of charges.
But for others, with time served, 2018 offered freedom and a chance to reunite with family. Debbie and Mike Africa Sr., members of the MOVE 9, were released after 40 years in prison.
Other controversial cases this year included the third-degree murder charge against a 21-year-old bike courier accused of fatally stabbing a real estate developer in Rittenhouse Square. The case that has sparked citywide debate about the role of class and race in the killing.
Another riveting case was the Main Line murder-suicide of a 2016 Delaware Senate candidate and former University of Delaware official. Meredith Sullivan Chapman, 33, was shot to death by Jennair Gerardot, 47, whose husband, Mark, was involved in a romantic relationship with Chapman. This story, reported by Cris Barrish out of Delaware, captured the attention of the region, if not for its shock value.
Housing, tiny or otherwise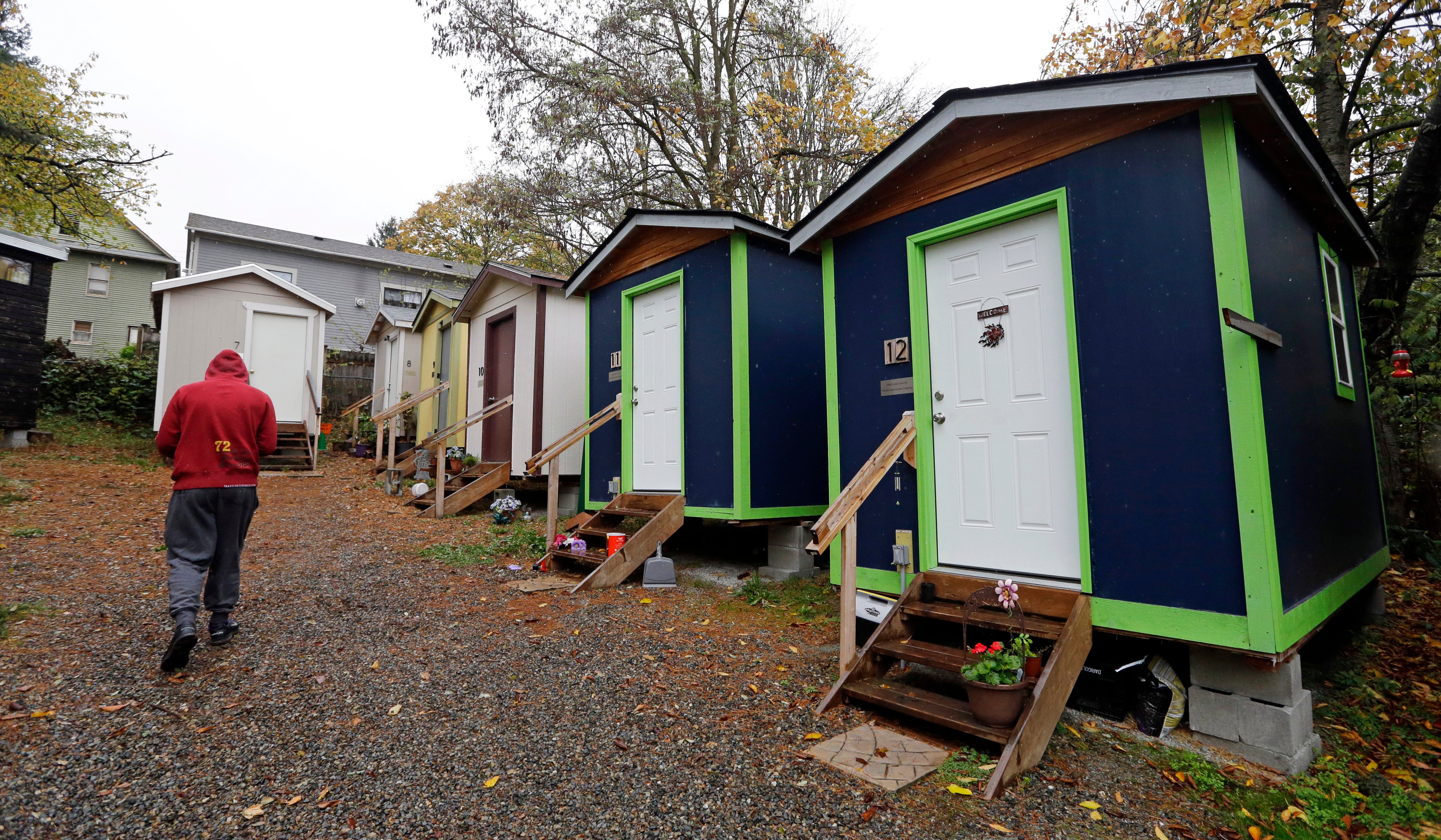 A picture is worth a thousand words, and you all really, really hated this picture — as you told us on social media. And we get it. It's not of Philly. It's not a rendering. But, as stories go, this one was very popular. And why not? Tiny houses in Philly is kind of a big deal. Jake Blumgart's reporting reveals that, with support from two City Council members, a team of advocates led by a Villanova University professor plans to construct a model unit on a 700 square-foot city-owned parcel at 2147 Orleans St. in Kensington. The tiny houses are meant to respond to the shortage of affordable housing, and they've already gotten the attention of reality TV producers.
In an effort to keep up with that demand, city officials wants to add 100,000 homes by 2028. Some people are in such desperate straits, they are staying in hazardous boarding houses that don't abide by typical housing regulations.
A controversial anti-squatting bill became law in 2018, despite housing advocates' concerns. Thanks to the new law, evictions could be settled within 30 days rather than the months and sometimes years it previously could take.
Another other hot-button housing topic — tax abatements. Philadelphia's rule is that developers get a 10-year tax break on new construction. A new report shows that the tax breaks boosted prices of renovated and new houses enough to make up for the high construction costs. Some people argue the abatements need to go because the program sucks money out of tax revenues needed for schools. Other argue it needs to stay because the city is poor and the abatements entice developers to invest.
Quintessentially Philadelphia

PlanPhilly's most popular story of the year was Jake Blumgart's reporting on the surprising discovery that a home on the Underground Railroad was hiding in plain sight in South Philadelphia. From the outside, 625 S. Delhi St. looks like a typical rowhouse. But in the mid-19th century, it was home to Underground Railroad leaders William and Letitia Still. The two hid hundreds of escapees and sheltered Harriet Tubman and other well-known figures. The house was put on the Philadelphia Register of Historic Places in March.
We sure do love a good come-back story. In the mood for one about triumphing over adversity? Let Kevin McCorry walk you through the life of Jovan Weaver, a Philadelphia man, born and raised,who went on from immense poverty and strife to become the principal at Wister Elementary School. The second season of our podcast "Schooled" is based on more than two years of reporting about the students, the parents, the faculty, and the huge political fight that sprang from Wister Elementary.
Stories of students overcoming adversity also left us a little more content with the world — including what may be the feel-good story of the year, Mighty Writer Tre Jenkins is heading to Harvard. And in a near miraculous feat, this teen has had perfect attendance for 13 years. When it came time to pay for culinary school, people were so touched that his GoFundMe is nearly complete. Take note, this is the proper use of an online fundraising campaign. Readers were also intrigued by a Philadelphia school initiative offering students a new "calming room" with yoga mats and a place to draw.
Kimberly Paynter's story about dance professionals teaching students with disabilities how to tap dance will melt your heart. And Trenae Nuri's coverage of a junior barbering academy teaching young children how to cut hair is a source of inspiration. Finally, to close out the Philly kid-inspired category, this artist is teaching kids to do the right thing, through song.
Doing the right thing comes in many forms. When skaters started filling potholes down in FDR Park, they accepted donations to raise money for the legendary skate park tucked under I-95. Philly potholes are notorious.
Finally, in the quirky good-deed-doing category, a Drexel professor ate McDonald's for an entire month — just to prove that fast food should not necessarily be vilified from a health perspective. She talks about people having more accountability — and that even within fast food, there are options to make healthier decisions.
Addiction
We spent a lot of time this year covering the opioid crisis. With efforts being made to clean up neighborhoods known to drug users, distribute naloxone, and push the boundaries of public health with the introduction of controversial supervised injection sites, Philadelphia is often at the center of national conversations about addiction.
One of the stories that resonated with readers was one by Joel Wolfram about the language used to talk about addiction. He noted that terms labeling people invoke negative attitudes and higher levels of bias. Nina Feldman's coverage of how and when to use naloxone to save people from overdosing offered an eye-opening perspective on this seemingly simple, life-saving tool. And Elana Gordon traveled to Vancouver to see how supervised injection sites are working elsewhere.
Bobby Allyn broke the news that U.S. Deputy Attorney General Rod Rosenstein promised and aggressive federal response if Philadelphia successfully opens a supervised injection site. Former Gov. Ed Rendell, who is pushing the initiative as well, said in response, "Arrest me, first."  That stance echoes one he took as mayor during the AIDS epidemic, when he threw his support behind needle-exchanges, a program known to have saved countless lives over the years, but is still illegal in Pennsylvania.
Politics
This feels like a good place to segue to our final category as addiction and politics are not mutually exclusive. Back in September, Cris Barrish profiled an unlikely Delaware Republican candidate and self-described alcoholic with limited funding for his campaign. He ultimately did not win. But kudos for trying.
The midterm elections came and went and speculators assumed 2018 would be the year of the "blue wave" in response to President Trump. Locally, that was the case as Democrats dominated in the Philadelphia region. The big takeaway from November's midterm, however, was that while the wave may be blue, it's a women doing the surfing; Pennsylvanians elected four women to Congress, a groundbreaking development.
Speaking of women politicians, don't let this one bring you down. Pennsylvania Attorney General Kathleen Kane headed to jail last month after more than a two-year legal battle. WHYY's new show The Why had an intriguing episode dedicated to the saga: Porn, leaks, and petty politics: What led to Kathleen Kane's downfall.
Until next year.
WHYY is your source for fact-based, in-depth journalism and information. As a nonprofit organization, we rely on financial support from readers like you. Please give today.