Philly's $40,000 cab ride, and what it says about modern, urban education
In spite of high costs and sketchy results, taxicabs are ferrying more and more Philadelphia students to school each year.
Listen
6:25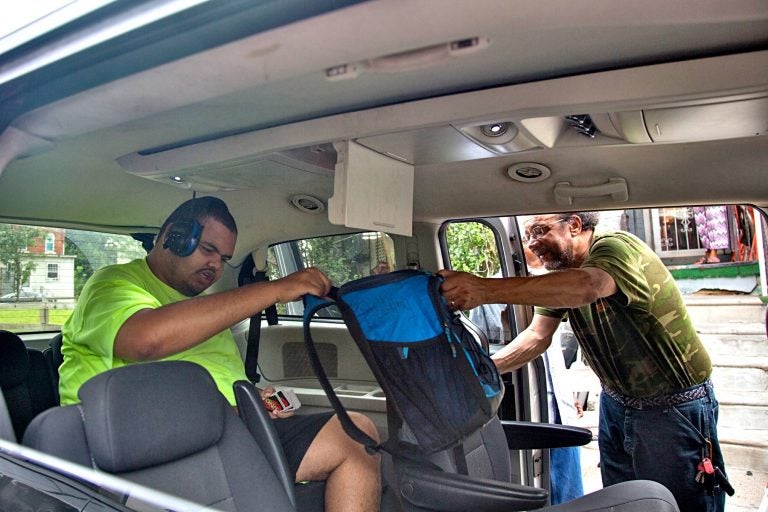 If you squint just right, Roberta Bellamy looks like she's living in a public school paradise.
On mornings when everything goes as planned, a taxi driver pulls up to her house in West Philadelphia at 7:20 a.m. and whisks her son, Kareem, to a private school in the suburbs. A special aide rides alongside him, ensuring the 45-minute ride goes smoothly.
This kind of personalized morning commute is typically reserved for the ultra-rich, but Bellamy doesn't pay a penny.
The School District of Philadelphia covers the cab, which costs roughly $228 a day, or $41,040 over a 180-day school year. The district also pays Kareem's aide $17,500 each year.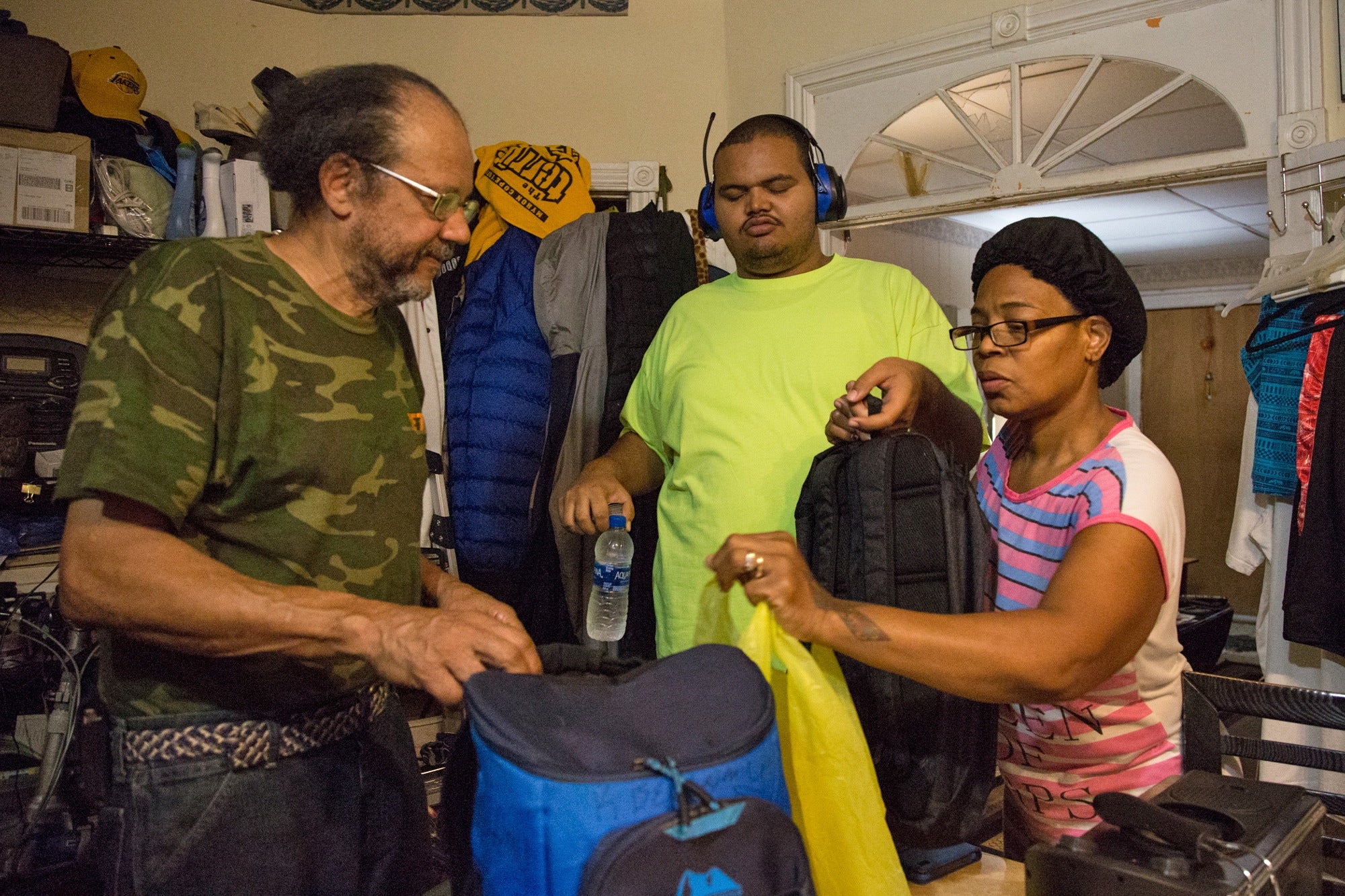 Add it all up, and the cost of merely getting Kareem Bellamy to and from school every day runs the taxpayer about $58,450 annually — more than a year of undergraduate tuition at Columbia University, the most expensive college in America. The district's cost for the average bus rider is about $4,500 a year.
Something that comes with a Cadillac price, one would assume, comes with Cadillac service. But when WHYY asked parents, advocates, and lawyers about taxicab transportation for students, we heard more grumbling than gratitude.
Roberta Bellamy's experience explains why.
For eight years, she's battled bureaucrats and taxi dispatchers in a Sisyphean effort to get Kareem, who has autism, the rights guaranteed him by the federal government.
Last school year, it took until spring for the district to finally provide the ride-along transportation aide promised in Kareem's individualized education program or IEP. So far this school year, which started at the end of August, Kareem's already had three different drivers, a nightmare scenario for a 20-year-old who craves routine and structure.
Kareem, who stands about 6 feet 3 inches tall and weighs 300 pounds, assaulted one of those drivers during a recent morning commute. Bellamy held him back from school another day because she worried he'd cause an accident. Another time, the cab showed up hours late, forcing Bellamy to spend all morning on the phone.
With the exception of one blissful year when Kareem had the same driver, Bellamy has devoted much of the last decade fretting about what will happen to her son on that $40,000 taxi ride. Kareem's disability only compounds her anxiety. If something goes awry, Kareem, who communicates irregularly and cryptically, may not be able to tell her.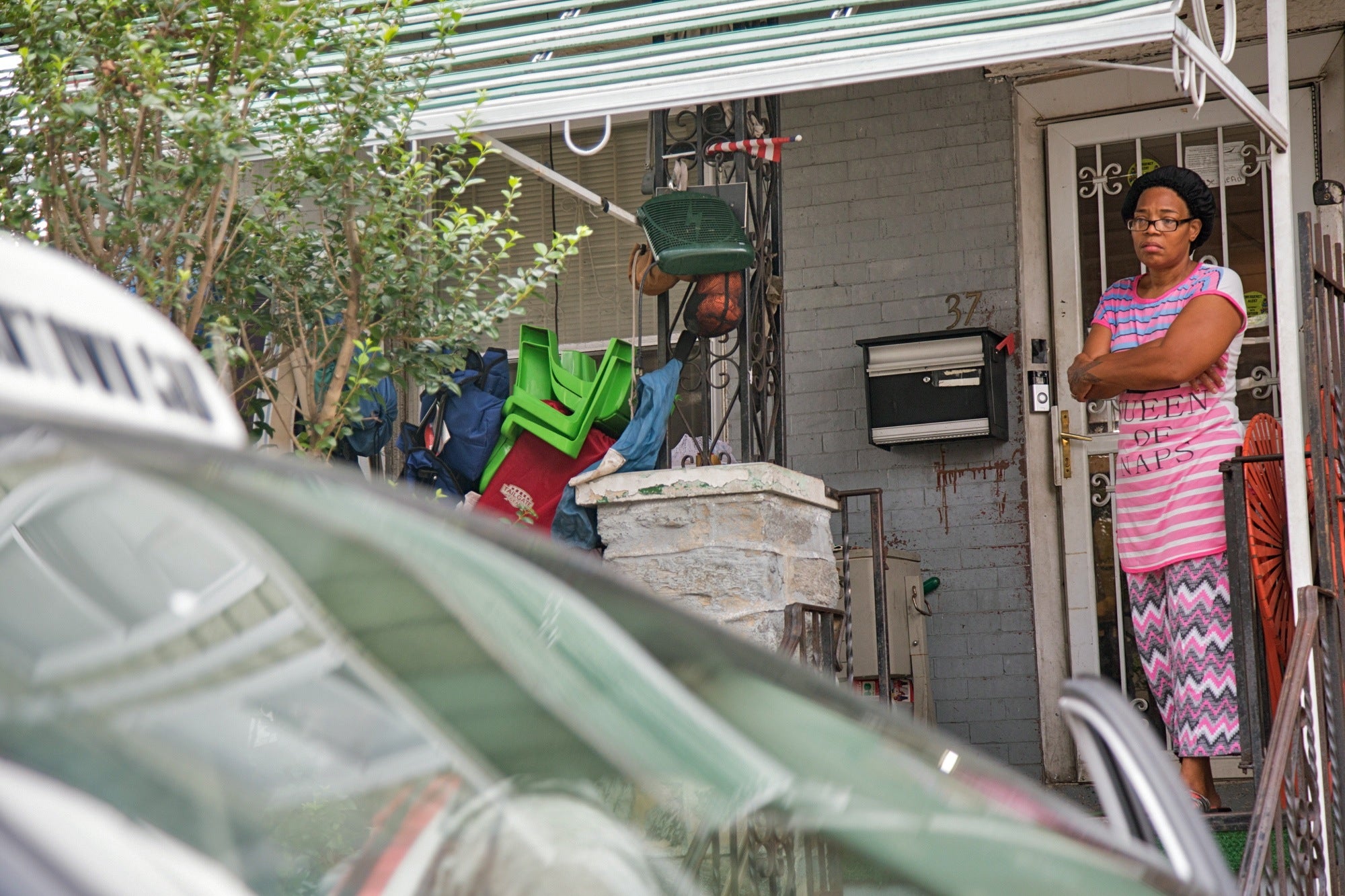 "I'm petrified when he pulls off," his mother said. "I have to call the school and ask them, 'Please just let me know that they got there.' "
Despite the high cost and sketchy results, taxicabs carry more and more Philadelphia students to school each year.
In the fall of 2015, Pennsylvania's largest school district paid for 215 taxicabs. By spring of 2018, that number had climbed to 429 cabs, with each taxi carrying between one and four students to school. The spike was so sudden it surprised district officials, who initially budgeted $22 million for cab services during this period. They had to instead budget $38 million in an eleventh-hour change order. Over the next five years, they think they'll fork over about $92 million, although the state reimburses some of those costs.*
When school officials look at this budget line, they see a parable for modern, urban education. As parental prerogative and school choice chips away at the industrial-era machinery of a traditional school district, old efficiencies dissipate and patchwork costs emerge.
A taxi ride to school, they say, is the end result of a public school system that doesn't behave like a system anymore.
"To some extent, what you're seeing is a microcosm of this breakdown of what we think of as the classic neighborhood network system of schools," said Uri Monson, the chief financial officer of Philadelphia's public schools.
You can look everywhere in this story for someone to blame: taxi drivers ill-equipped to ferry some of the city's most vulnerable children; district officials straining to lower costs at the expense of student safety; and lawyers angling to get every possible perk for their clients.
But there are no easy villains. Instead, one finds a morass of tangled mandates, resulting in a service with exorbitant cost, lackluster reviews, and troubling implications about the viability of large, urban school districts.
Transportation often costs more than education
A kid ends up in a cab for one of two reasons.
Reason one: The student's disability is so prohibitive she or he physically can't ride on a bus or psychologically cannot handle being semi-supervised in a vehicle with too many other children.
Kareem is one of those students. In elementary school, he rode a standard school bus, but Bellamy and her husband, Linwood, heard repeated complaints from drivers and aides about his unpredictable behavior.
When Kareem was in sixth grade, he climbed out of his seat while the bus was making a turn, opened the emergency door in the back, and attempted to jump out.
"I was at my wit's end," Roberta Bellamy recalled. "And I think I just grabbed my son for a while."
Other students may have no problem riding a school bus, but there's no cost-efficient way for the district to provide one.
That could mean a homeless student living temporarily in the suburbs who has a legal right to attend what the federal government calls his or her "school of origin." It could be a student living in Northeast Philadelphia who wants to attend a charter school in Southwest Philadelphia and requires specialized transportation. Or it could be a student whose special-education status requires him or her to attend a private school, many of them in the suburbs.
It's cost-prohibitive for the school district to create a bus route that only serves a few students. And it's counterproductive to craft a bus route that takes hours to complete.
"You don't want a child sitting on a bus for an hour and a half each direction. That's not going to help," said Monson, the district CFO. "You [also] don't want to have a bus taking five children across the city, so cabs become an option."
Why is cab use on the rise? Monson said officials can't pinpoint one reason.
The majority of new cab routes, though, are for students with special needs. In most of those cases, the student's special-education agreement specifically stipulates that the child requires cab services to get to and from school.
The federal law governing special education — known as IDEA — says that if a student with special needs isn't making progress, the district has to find a better option. In some cases, that means sending the student to a private school focusing on special education, with the home district picking up the tab.
"People don't realize that transportation sometimes can cost as much, if not more, than the cost of the school," said Maria Vetter, a special education advocate with the law firm Kershenbaum & Raffaele. "So you might have a school that's $40,000-$50,000, but the transportation to and from that school is $60,000-$90,000."
Vetter thinks there are more cabs because more parents know their rights and hire lawyers to secure private-school placements for their children.
"I feel we're servicing more kids than we were before," Vetter said.
Privately, some school district officials think the growing number of area special education attorneys are in a race to win as many concessions as possible, eager to show their clients they can deliver results. And more private-school placements mean more kids scattered across the Delaware Valley, with no cost-efficient way to get them to and fro.
'I just want to see my son excel'
Tonia Davis' son, Mekhi, was placed at a special school in New Jersey that works with autistic children. Because 9-year-old Mekhi also has epilepsy, Philadelphia was supposed to hire a nurse to ride with him everyday. Since May, the district has been unable to deliver on that promise, according to Davis and her attorney, forcing her to rent a car and do the driving herself.
Davis is willing to bear the daily inconvenience because she believes Mekhi needs the specialty school to make any sort of academic progress.
"I just want to see my son excel," she said. "I want to see him at least be given a chance."
Unlike special-education students, most children don't have the power of federal law behind them. Still, there's a growing sense among parents, of all children, that they don't need to send their kids to the neighborhood school anymore. There are charter schools, private-school scholarships backed by state tax credits, and even choices within the public school system that encourage student movement.
"Everyone's trying to figure out what's in the best interest of the student," said Monson, the district CFO.
A vital service or 'a race to the bottom'?
As a result, district officials must manage a system where more and more students move in unpredictable patterns across an oddly shaped city. Typically, officials can find a bus route that suffices. But the surge in cabs points to an emerging expectation, among all parents, that they don't have to settle for the school down the street.
Essentially, Philadelphians are making "societal choices about the educational experience we're willing to provide for everyone in our society," said Monson. "And sometimes those services come with greater cost."
According to some, those services also come at a lower quality.
Davis' lawyer, Joseph Montgomery, said his office fields four to six calls every morning from clients struggling with transportation issues.
Another special-education lawyer, David Thalheimer, wrote a letter to district officials in December listing 15 distinct complaints he'd heard from clients about cab transportation over just one school year. They included a driver who left students in the vehicle while he grabbed doughnuts in a restaurant; a driver who pulled over and urinated in front of students; and drivers who gave friends and family members rides while they were completing school routes.
"It is a race to the bottom and an offense to decency," Thalheimer wrote of transportation for special-education students in Philadelphia. "I dare say that, if the public and the courts were aware of what is happening, they would be shocked."
The fundamental problem, as advocates see it, is that the typical cab driver simply doesn't know how to deal with special-needs students and doesn't seem motivated to learn. WHYY tried repeatedly to speak with two of the major cab carriers — City Cab and Germantown Cab — about their training protocols, but never heard back. Many parents say they also struggle to communicate with cab companies when drivers don't show up or arrive late.
In 2015, Pennsylvania's Bureau of Special Education looked into transportation for special-needs students in Philadelphia after a formal complaint by advocates. The investigation, which consisted primarily of a survey sent to district schools, concluded that some cab drivers gave rides to family members, made unscheduled stops, and "antagonize[d] students."
The district acknowledged these complaints, and officials said they're working on a remedy. Moving forward, all cab drivers will have to take the same 14-hour training course the state requires bus drivers to take. They've also doubled the number of cab companies eligible to pick up school routes, hoping competition will raise quality.
Special-education advocates say there's nowhere to go but up.
"There's no consistency, no reliability, and there are a lot of problems associated with children riding cabs to and from school," said Thalheimer in an interview.
Plenty of parents agree, but several declined to talk on the record about taxicab horror stories. Their reluctance points to an irony: As much as some parents abhor cab transportation, they're more frightened someone might take it away from them.
For many parents with special-needs children, the cab is the only way their child can get to a specialized school. Those same parents have fought, often for years, to get their children out of a public system they believe has failed them.
Some fear if they complain about their cab service, they might violate the settlement agreement that allows their child to attend a private school. Other parents think if they speak out, district officials will play hardball with them next time they have to negotiate an individualized education plan.
"While nothing would make me happier than to expose the crimes against the city's most vulnerable kiddos, I have to prioritize my son's education first," one parent wrote in an e-mail to WHYY.
Is there a solution to the district's ballooning cab costs?
Advocates say everyone would be happier if the district itself could provide special-education programming that satisfies parents and abrogates the need for kids to attend distant private schools. That would require a ton of upfront investment, the kind that's harder to provide when you're a cash-poor district spending valuable dollars busing and taxiing kids to the suburbs.
It is a kind of circular misery: Philadelphia has to budget more for a pricey service that, by many accounts, underwhelms. The cab acts like thin, connective tissue for a district stretched further and further beyond its original shape.
Yet the alternative is a world where students languish in schools that can't educate them.
"Each special-needs child, they're different," said Tonia Davis. "They all require something different."
---
*The reimbursement rate varies by student and would be nearly impossible to calculate overall. For instance, the district receives a $385 per-pupil subsidy for all charter and nonpublic school students. Homeless students fall under another category entirely. It's also worth noting that the state doles out extra money for special-education students, though that money is not specifically earmarked for transportation.
WHYY is your source for fact-based, in-depth journalism and information. As a nonprofit organization, we rely on financial support from readers like you. Please give today.