City officials: Philly to add 100,000 homes by 2028
A housing plan introduced by Philadelphia planning czar Anne Fadullon Wednesday calls for producing and preserving a combined 100,000 units over the next 10 years.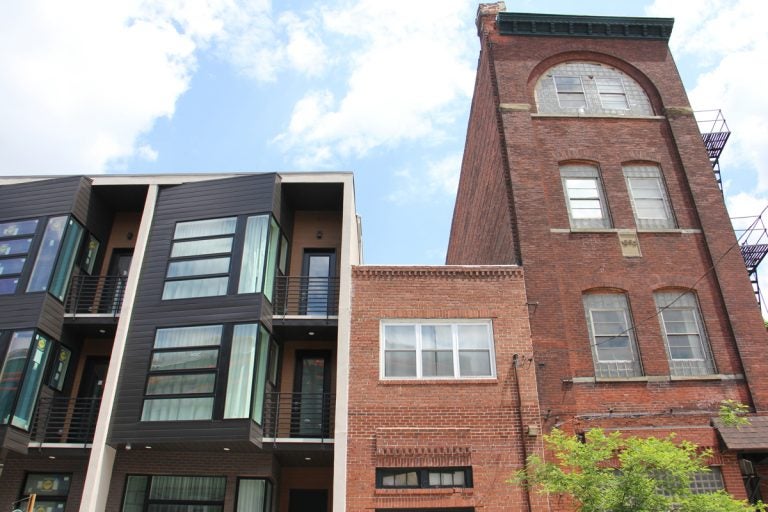 A housing plan introduced by Philadelphia planning czar Anne Fadullon Wednesday calls for producing and preserving a combined 100,000 units over the next 10 years.
Billed as the first comprehensive citywide housing strategy, the Philadelphia Housing Action Plan would create or save 60 percent more housing units than the 63,000 produced or preserved over the last decade, according to Vincent Reina, an urban-planning professor at the University of Pennsylvania who is helping draft the plan as part of a city-led task force that includes housing consultants from LISC and Wilson Associates Inc.
The report comes in the midst of a long-burning debate over Philadelphia's housing policy, or lack thereof. In recent years, City Council members have introduced a host of legislative efforts to address various housing woes, leading developers and other interest groups to complain that there isn't a coordinated citywide strategy.
Most recently, at the end of its last session, the council narrowly voted in favor of a construction tax to pay for affordable-housing initiatives. But the fate of the tax remains unclear amid speculation that Mayor Jim Kenney will veto it.
The targets in the policy brief include both rental and ownership units, and range from market-rate homes to housing for those transitioning from living on the street. The great majority of the 100,000 units would be obtained by preserving extant housing stock through repair and rehabilitation.
Most of the units called for in the action plan would be aimed at those earning less than 80 percent of the area median income. But it isn't meant to be solely an affordable-housing plan.
"The intention is to look at the whole housing market, but because Philadelphia has so much demand and need at the bottom, that's where the plan has a lot of emphasis," Reina said in an interview following Wednesday's briefing.
The draft housing action plan estimates that 83,000 renters in the city spend more than half their incomes on housing, while 42,000 owners do.
Many of the targets for aiding those residents are to be met by fixing up existing units. The plan calls for the preservation of 20,000 homes occupied by owners whose incomes are below 30 percent of the area median income, $26,000 in Philadelphia, as well as preservation of 18,000 renter-occupied homes for those in the same income bracket.
In terms of new construction, the plan includes a goal of creating 1,400 units of rental housing for those whose incomes are less than 30 percent of AMI and 4,200 for those earning less than half of AMI. Another 2,500 would be earmarked for those transitioning from homelessness.
The briefing did not include precise recommendations about how to reach the affordable-housing goals, or about the broader effort to ensure 100,000 housing units in 10 years. But suggestions compiled by seven working groups were included, from a repair program for small landlords, to a down-payment loan fund, to "creating a mechanism to capture the value of upzoning or density increases." Increasing funding for the city's Housing Trust Fund also is among the recommendations.
When the final report is released in October, a narrower list of recommendations will be included.
Fadullon, the city's director of planning and development, told the policymakers assembled Wednesday that current funding realities meant the report's goals would have to be met in alliance with the private sector.
Creating new units using purely government funds simply isn't cost-effective, she said.
Fadullon named down-payment and closing-cost assistance as possible venues for collaboration, as well as "enticements" for private developers to create more affordable units. She added that the city is in discussions with major financial institutions about creating mortgage products that would be accessible to working-class Philadelphians.
Research increasingly shows that health-care outcomes, and costs, are worsened by housing instability, she said. Perhaps that could provide an opening for collaboration with hospitals and insurance companies.
"We don't have great relationships right now with health insurers and hospitals," said Fadullon. "But… we plan to do our best to try to convince those parties and say, hey, the way to reduce your health-care costs is to provide some dollars to have healthy homes in the areas around where you live and provide your health-care services."
At the meeting's end, Joe Jampel, of Regional Housing Legal Services, asked why the action plan wasn't more specifically targeted to particular neighborhoods.
"This is very much a housing-production plan, but where the units are located is very important," Jampel said. "It's important that there is something in there that shows the goal will be not just a number of units, but where those units are and who has access."
Fadullon said that city officials decided not to discuss geography in the action plan, but that such factors would be considered as the city moved toward implementation.
Although Fadullon did not say as much, the specific policies needed to address Jampel's concerns can be politically freighted. District City Council members enjoy near total power over zoning remapping and other land-use controls in their territories. In the past, the hyperlocal considerations of those politicians have clashed with efforts to plan on a comprehensive and citywide basis.
WHYY is your source for fact-based, in-depth journalism and information. As a nonprofit organization, we rely on financial support from readers like you. Please give today.