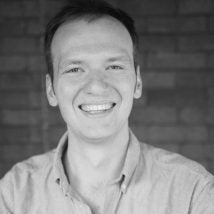 Jake Blumgart is PlanPhilly's planning, development, and housing reporter. He covers the city's built environment and the people who live and work there. He lives in Cedar Park and has also contributed to Slate, CityLab, Next City, The Philadelphia Inquirer, Philadelphia Magazine, and the American Planning Association's magazine.
More from the Contributor
Should Philly's bars stay open until 4 a.m.? Councilwoman Blondell Reynolds Brown thinks so, as long as tax dollars from those late night drinks go to the school district.
1 day ago
Listen
1:58
No one could argue that Olney, in upper North Philadelphia, is gentrifying. But that doesn't mean the neighborhood isn't revitalizing.
2 days ago
The reinvention of Society Hill in the 1960s is widely considered one of the first instances of gentrification — although no one called it that at the time.
6 days ago
Listen
6:37
From the outside, 625 South Delhi Street looks like an average Philadelphia rowhouse. But in the 1850s, it was home to Underground Railroad leaders William and Letitia Still.
1 week ago
Listen
2:04
The big news coming out of Mayor Jim Kenney's annual budget address held Thursday morning in City Council chambers is a proposed six percent increase in property taxes.
2 weeks ago
Listen
2:22
The ruling is the latest example of the board allowing real estate interests to skirt existing land use regulations, despite community opposition.
3 weeks ago
Trump's proposed FY2019 budget poses a massive threat to Philly's progress stabilizing neighborhoods, preventing foreclosures and fighting homelessness, city officials say.
4 weeks ago
On Tuesday, a bill intended to protect renters from being evicted without "good cause" moved one step closer to a vote by City Council.
1 month ago
The Toll Brothers proposal for a 24-story condo tower in the midst of Jewelers' Row received a mixed-review at the city's Civic Design Review (CDR) board on Tuesday.
1 month ago
Temple University announced today that it is taking the next step forward on a controversial 35,000 seat stadium in the heart of North Philadelphia.
2 months ago
Despite a recent building boom, Philadelphia's housing market has not recovered from the Great Recession, especially outside Center City.
2 months ago