Philly mayoral candidates are discussing gun violence tonight. Here are some key policies likely to come up
WHYY and the CeasefirePA Education Fund are teaming up to host a mayoral candidate forum on public safety. Here are five policy issues likely to come up.
This story is a part of the Every Voice, Every Vote series.
What questions do you have about the 2023 elections? What major issues do you want candidates to address? Let us know.
---
Philadelphia's next mayor will face the daunting task of tackling an ongoing gun violence crisis — there have been just under 1,000 fatal shootings during the last two years.
Mayoral candidates will discuss the issue at the 100th Mayor: Restoring Safety Forum Wednesday evening hosted by WHYY News, Billy Penn, and the CeasefirePA Education Fund. Anyone can tune into the livestream of the event, starting at 7 p.m.
Each of the eight participating candidates has discussed public safety on the campaign trail, and several have put out entire proposals for how they'll confront the problem. Mayoral candidates who filed by Feb. 1 were invited to participate in the forum. The following candidates confirmed their participation:
Allan Domb
Amen Brown
Cherelle Parker
Derek Green
Helen Gym
Jimmy DeLeon
María Quiñones Sánchez
Rebecca Rhynhart
Meanwhile, community activists in neighborhoods most affected by gun violence have their own ideas and agendas, and they're scoping out which prospective leaders are most likely to make moves.
WHYY's gun violence prevention reporters have been digging into grassroots gun violence solutions and following up on city programs for the last year. Since last fall, they've been asking residents about their top public safety questions while out covering the beat. Forum organizers also solicited questions about gun violence from the general public.
Here's some context on policies and issues likely to come up in discussion.
Declaring an emergency
Several mayoral candidates have vowed to declare the gun violence crisis a state of emergency.
Some Philly gun violence activists and politicians have been calling for this since homicides began to spike two years ago. In July 2021 Mayor Jim Kenney said he would not declare a state of emergency around gun violence, despite demands from a coalition of community leaders and other city officials, arguing it would not unlock new funding or have any direct benefit to the fight against gun violence.
Kenney has acknowledged gun violence as a public health crisis, but many leaders feel declaring a state of emergency is a more meaningful move that could spur better collaboration between city departments and community groups.
Former city controller Rebecca Rhynhart said she would declare a citywide emergency, which would trigger the opening of an emergency operations center that would bring together the Police Department, the Streets Department, the Parks and Recreation Department and other agencies for the purpose of reducing violence.
"Each department will be laser-focused on stopping the gun violence crisis," she said. "You will feel that difference in city service pretty quickly … a few weeks."
Judge James DeLeon maps out a Gun Violence Emergency Plan on his campaign website that involves establishing a Local Incident Management System, which he says will "help necessary responders to work together efficiently to manage the root causes of gun violence." He also plans to appoint a Deputy Mayor or Commissioner of Public Safety that would oversee that system.
Policing
The Philadelphia Police Department is facing a severe staffing shortage and has reduced patrol deployment in high-crime areas, according to an October audit of the department from the Office of the Controller. 
Multiple candidates have spoken about how to revitalize the department. As a member of City Council, candidate Cherelle Parker pushed for additional funding to hire 300 police officers, with the goal of moving toward community policing.
"Imagine those officers walking the beat, riding bikes, at parks, rec centers, libraries, on commercial corridors, in neighborhoods, getting to know the people they were sworn to protect and serve with zero tolerance for any misuse or abuse of authority," she said in a recent forum with AL DÍA News.
In Allan Domb's 10-point plan for public safety, intended for implementation during his first 100 days as mayor, the former council member says he'll triple the amount of funding for hiring officers.
At a January mayoral forum, he cited the crime drop that Camden, N.J. saw when their police department leaned into community policing.
"We need better training for police on the latest and best efforts of what police departments are doing across the country," he said. "We need police to get out of their police cars and walk a beat and build trust."
The most recent city budget includes $788 million for police, which is an increase of $30 million from the year prior and totals more than the allotment for public health, parks and recreation, streets and sanitation and human services combined, according to the budget document. 
Environmental improvements
Many Philadelphians living in areas where gunfire is common are calling for non-police strategies for making neighborhoods safer, including cleaning up the streets and adding security features.
Former City Councilmember Maria Quiñones Sánchez said she'll build out infrastructure for security cameras and increase lighting in areas where gun violence is rampant.
"Every single department should consider themselves part of the solution," she said. "The Streets Department — we all know that crime is associated with blight, what are we doing around that?"
Research from the University of Pennsylvania has found that greening vacant lots and repairing and maintaining abandoned homes were both associated with a reduction in gun violence.
Former City Councilmember Helen Gym promised to clean up vacant lots and tow abandoned cars.
"A tough on crime public safety initiative also includes all the things — housing, mental health supports, education, jobs, and infrastructure," she said. "We do need more resources on the ground to go toward community violence interrupters. We need real supports that make neighborhoods feel healthy and whole. We need to turn on the lights, we need to clean up streets."
Guns
Philadelphia saw a greater than seven-fold jump in legal gun purchasing between 2020 and 2021, according to data from the Philadelphia Police Department. Some researchers believe that that in turn leads to more illegal firearm trafficking and more gun crime.
Philadelphia is currently unable to pass gun policy that is stricter than what exists at the state level, due to Pennsylvania's preemption law.
State Representative Amen Brown believes ghost guns, which can be purchased online and assembled at home, are a driving factor in the gun violence crisis.
"It's easy access to guns, and the lack of accountability once you're caught with firearms in our city," he said.
Former City Councilmember Derek Green's "Getting Guns Off Our Streets" plan, released in February, supports adding 1,000 police officers and 100 detectives to try to track down illegal guns and arrest the people carrying them.
"Perpetrators of gun violence in our city will be looking at federal time," the plan reads. "Gone will be the days when gun offenders are not afraid of the consequences of possessing and using illegal guns in our city."
Spending and evaluation
While WHYY News and Billy Penn were gathering publicly-sourced questions for the forum, community members expressed interest in hearing about how the city is spending its anti-violence funds, whether city-funded gun violence programs are being properly managed, and how funding is being distributed between prevention and intervention.
An analysis from the city's Office of the Controller found that 71% of anti-violence dollars in the fiscal year 2023 budget were allocated for prevention or transformation programs that could reduce gun violence in the next five to 20 years, while only 12% went to intervention programs that could stop shootings in the short-term.
Community members have also expressed concerns about how city funding is being used. A recent independent analysis of the Community Crisis Intervention Program, which sends outreach workers to neighborhoods affected by gun violence, found that it lacked structure, leadership, and proper training for staff.
The city's Community Expansion Grant program, which allocates grants of up to one million dollars to nonprofit gun violence groups, gave money to an organization that is now being investigated for fraud and abuse, according to the Philadelphia Inquirer. A promised independent review of how expansion grant dollars were used has not yet been released.

This story is a part of Every Voice, Every Vote, a collaborative project managed by The Lenfest Institute for Journalism. Lead support is provided by the William Penn Foundation with additional funding from The Lenfest Institute, Peter and Judy Leone, the John S. and James L. Knight Foundation, Harriet and Larry Weiss, and the Wyncote Foundation, among others. Learn more about the project and view a full list of supporters here.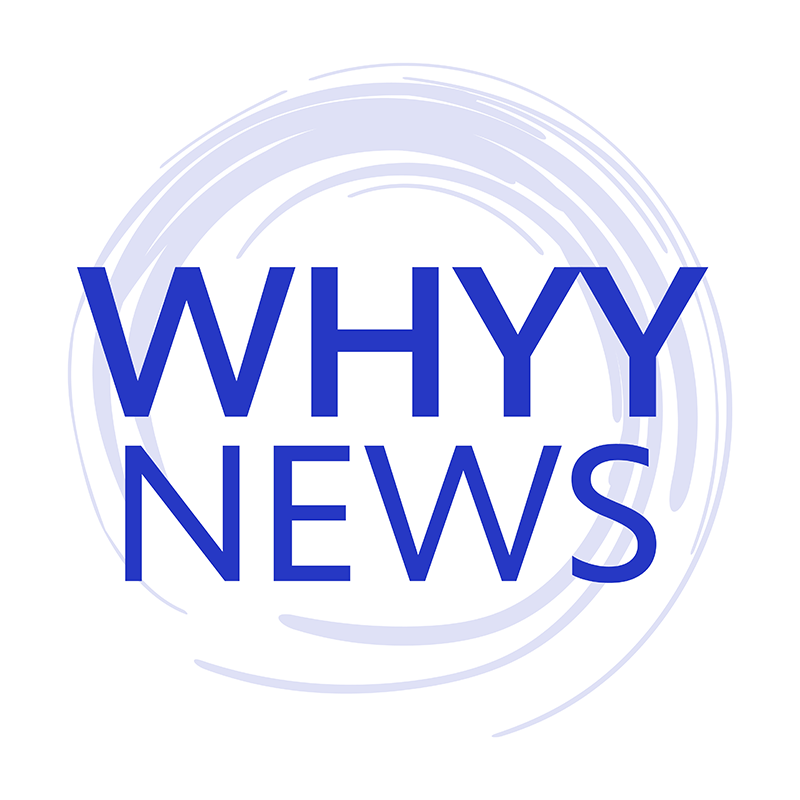 Get daily updates from WHYY News!
WHYY is your source for fact-based, in-depth journalism and information. As a nonprofit organization, we rely on financial support from readers like you. Please give today.