Philly police inspector draws from her own grief to address gun violence, trauma
Altovise Love-Craighead is a Black woman, a co-victim of homicide, and a law enforcement leader. She says officers can do a better job building trust with residents.
Listen
3:13
Working on a solution to gun violence and want to share it? Get in touch with gun violence prevention reporters Sammy Caiola and Sam Searles.
Altovise Love-Craighead stays composed when she cries, grazing her under eye with a neatly folded tissue from the box she keeps at her desk.
The Philadelphia Police Department chief inspector says she tears up whenever someone asks about her brother, Emir Peter Greene. He was fatally shot in Philadelphia in 1997 at the age of 20.
"But I'll be fine," Love-Craighead said in a recent interview with WHYY News. "Part of my trauma-informed [approach] is knowing what activates me and how to deal with it."
Those who know Love-Craighead say it's her personal understanding of grief, and her willingness to be vulnerable, that helps her build relationships in the communities she works in. It's the kind of policing that some Philadelphians say is needed to combat the city's gun violence crisis, and repair the public distrust in law enforcement that has come to the forefront following police killings of Black men — most recently the January killing of Tyre Nichols in Memphis.
The community policing model, which usually involves officers patrolling one neighborhood consistently and getting to know the residents who live there, has shown promise in other cities. In South Philly's Grays Ferry neighborhood, some residents feel officers working with community members is part of why shooting rates there have dropped in the last two years.
But it requires a lot of human resources, and PPD is facing a severe officer shortage. And many residents oppose it, with some advocates calling for a shift away from law enforcement and toward health care, green spaces, and stable housing in the lead-up to 2024 budget discussions and the mayoral election.
"We know that more police and more cages has not made our society less violent," reads the community-created 2023 People's Platform for Just Philadelphia. "Yet our city continues to pour money into a police department that fails to protect and serve our communities and neglects the social services and public goods that actually create safety we can feel."
Love-Craighead, now in her 29th year with PPD, heads the Training and Education Services Bureau and is getting a new batch of recruits ready to join the force in March. She says she understands the challenges of pushing her approach, but thinks rebuilding trust is still possible.
"I didn't learn this overnight," she said. "It was based on my experience and me kind of piecing it together … it's not so much that you need more officers, it's more about how the officers approach every individual."
She recently contributed to a community relations plan for the Philadelphia Police Department at the request of Commissioner Danielle Outlaw. PPD representatives couldn't give a ballpark release date, but said the plan will lay out how to execute the methods they've seen work with limited resources.
'She was there'
Love-Craighead was two years into her law enforcement career when her brother was killed while involved in drug activity. In the aftermath, she helped her mom and sister found the Every Murder is Real Healing Center in Germantown, which provides grief counseling and legal help to families who've lost someone to gun violence.
"She knew what it was like to have family on either side of the drug world," said Pinky Lindsay, a block captain in Mantua who met Love-Craighead while she was working in the neighborhood in 2015. "She didn't talk to you as a cop, she talked to you as a person from the streets."
Love-Craighead worked in both the community relations unit and the victim services unit before taking her new post. She says she recognized the trauma mourning families were experiencing because of her own experiences after her brother's death.
"Everything we had to navigate — funeral costs, grief, kids," she said. "I saw everything that needed to continue to happen to live your life, and the burden of having to go through a [criminal justice] process."
As a community relations officer, she saw herself as a connector. She held meetings with residents, and when they told her about a problem — she got on the phone.
"We have the outreach ability to go to the Department of Behavioral Health, to go to the Streets Department, we have those relationships," she said. "And so we can help."
Lindsay, the Mantua resident, says residents knew Love-Craighead would show up, especially if it was a situation where young people were involved.
"Her mission in Mantua was to save the kids, save the babies," she said. "You could call her anytime — if it was 1 o'clock in the morning, if it was Christmas Day. No day was off limits."
She says they haven't had an officer like that since.
"The officer who sits outside on the corner who don't speak to nobody, who don't speak to the children when they walk to school, that's extremely important," she said. "You don't come into this community and not speak to these people."
Inspector Jarreau Thomas with PPD's Community Relations Bureau said officers are "trying their best" to provide this kind of attention despite current staffing restraints. Each police district has a Police District Advisory Commission led by residents, and a community relations team made up of an administrative supervisor, a victim services officer, a community relations officer, and a crime prevention officer.
About a year ago, in response to the gun violence crisis, the department launched a Police Youth Advisory Commission, which gives teens a chance to talk directly with officers.
"We want our youth to have an understanding of the structure they live in," Thomas said. "We want them to advise us on what we can do better as police officers and as a policing profession to build trust."
There are also Police Athletic Leagues, which are designed to give young people ages 6 to 18 safe places for recreation after school; they also host storytime sessions, craft nights, and other community happenings.
Since taking on her new role, Love-Craighead has been talking to new recruits about community relations and coordinating events such as "shop with a cop," where officers take children on shopping sprees during the holiday season.
Acknowledging trauma
Love-Craighead has also been actively educating officers and detectives on trauma-informed policing, which involves showing more empathy so that people feel more comfortable talking to law enforcement after an incident.
"With trauma, your mind doesn't process information the same as if it was in a controlled environment," she said. "Your memory is like static on the TV. And so you really have to work through how you feel first before you can even think about the where, what, when, why, and how."
There's a growing body of scientific research on how violent events affect the brain's ability to remember details, and the International Association of Chiefs of Police has created best practice guides specifically designed to teach detectives trauma-informed interviewing.
Love-Craighead has spoken widely about the topic.
Rob Reed, executive deputy attorney general for special initiatives at the Pennsylvania Office of the Attorney General, has presented with her on it.
"If you're not being treated with decency and respect, you're going to leave with this very bad taste in your mouth and you're gonna say why bother," he said. "I do believe that over time, if police acted in a way where the process is focused on the humanity of the people in the community … I think that'd go a long way to creating a much better relationship."
In her new role, Love-Craighead hopes to teach new recruits as much as she can about the challenges they are likely to face on the streets of Philadelphia, and how to respond in a way that brings residents and officers closer together.
She also wants to encourage more residents from communities that may be distrustful of police to join the force.
"The more people of color, the more different genders we have … it would be easier for people to see themselves doing this job," she said.
If you or someone you know has been affected by gun violence in Philadelphia, you can find grief support and resources online.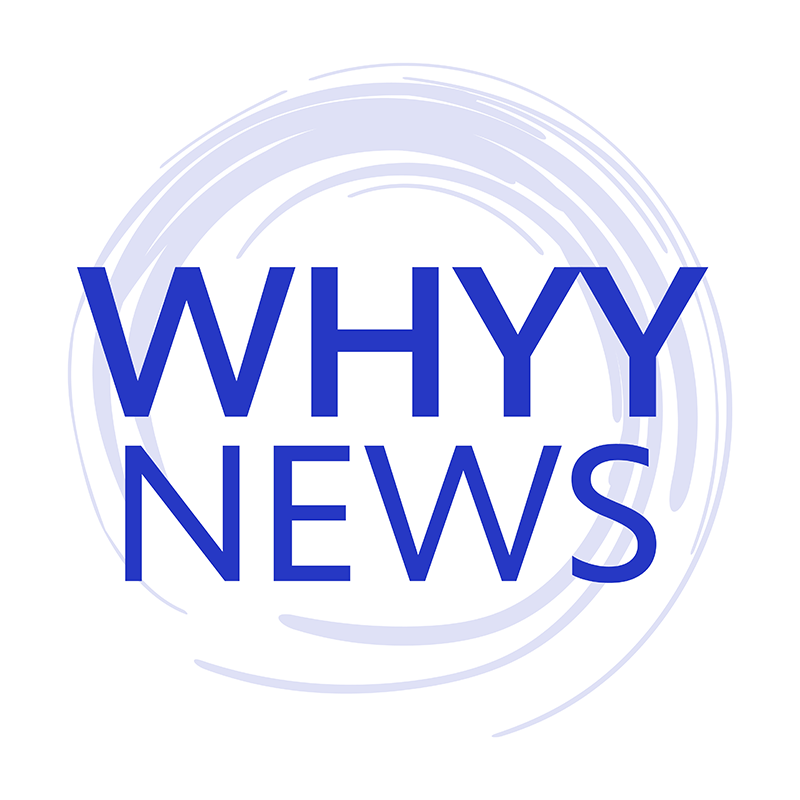 Get daily updates from WHYY News!
WHYY is your source for fact-based, in-depth journalism and information. As a nonprofit organization, we rely on financial support from readers like you. Please give today.