South Philly group discusses renaming 'stop and frisk,' adding community-oriented policing
In one South Philly neighborhood, community leaders and law enforcement are discussing creating a procedure that supports officers stopping young people and sharing resources.
Working on a solution to gun violence and want to share it? Get in touch with gun violence prevention reporters Sammy Caiola and Sam Searles.
In the back room of New Temple Baptist Church in Philadelphia's Grays Ferry neighborhood Wednesday night, about 20 residents, law enforcement representatives, and nonprofit leaders gathered to discuss how better collaboration could help them curb gun violence.
Tyrique Glasgow, founder of the Young Chances Foundation,  a neighborhood resource organization, called the meeting to discuss how to better leverage police officers to both stop crime and help residents with basic needs.
He said he wants officers to turn the practice of pedestrian stops and searches, often referred to as "stop and frisk," into "public safety checks." This would entail officers, guided by intel from community members, patrolling parts of the neighborhood where dangerous activity is likely and talking to potential perpetrators.
"Inside of rec centers … that should be a place where the police department and community members should be able to check the young people," he said. "If you know the young bul on your block or a young lady has a gun or something that's gonna hurt other community members, that should be a check."
Glasgow clarified that these interactions don't have to end in an arrest. He feels the stops should be focused on connections to services.
"To help them with transportation, and child care assistance," he said. "Looking at the numbers and seeing the benefit that [a check] may have … changing the name and trying to identify what [police service area] locations are needed for heightened police presence."
The Philadelphia Police Department did not respond to multiple WHYY requests for comment. Department directives on pedestrian stops clarify that officers can't legally detain someone based solely on a report of suspicious activity.
"Merely matching the description of an anonymous crime report, or a 911 call, is NOT a legal basis to stop and frisk an individual," the directive reads. "Officers must observe specific and articulable facts that would lead a reasonable officer to believe that the individual is involved in, or about to commit a crime."
But officers are allowed to start a "mere encounter," or a consensual conversation, if the individual agrees, according to the directive.
K'Mya Marshall, 14, attended the meeting as a member of the Young Chances Youth Coalition. She said the public safety check strategy probably won't work, because most young people "feel like officers are only trying to kill them or arrest them or hurt them or beat them."
"We don't see too many cases where there's cops pulling over kids and asking them 'hey you okay? Do you need anything?' and the cops just walk away without anything happening," she said. "Something always comes up, something bad. Someone's always getting hurt."
A contentious history
This was not the first time residents of this South Philly neighborhood have gathered to discuss stop and frisk. At a different public safety meeting in August, several older residents expressed a desire for more visible enforcement to combat the rising tide of gun violence.
Find more on the history of stop and frisk in Philadelphia by listening to "Stop and Frisk: Revisit or Resist," a podcast by WHYY News and Temple University.
Since a federal court ruling in 1968, police officers have had the legal right to stop anyone they have reasonable suspicion to believe has committed, is committing, or is about to commit a crime, and frisk anyone they have reasonable suspicion to believe is armed or dangerous. The Philadelphia Police Department embraced the practice in the late 2000s under former Mayor Michael Nutter, and then pulled back on its use at the start of Mayor Jim Kenney's term, according to department data. 
A 2011 legal agreement between the city and ACLU Pennsylvania requires officers to log all stops and frisks and prove that they were conducted with reasonable suspicion. An independent analysis of those logs shows that in 2019, stops of Black Philadelphians were conducted without reasonable suspicion roughly 19 percent of the time, while that was the case for white Philadelphians only 11 percent of the time.
That same report showed Black Philadelphians make up 70 percent of stops despite comprising just 41 percent of the population, while white Philadelphians, who make up 35 percent of the population, make up just 21 percent of stops.
But some Philadelphians feel the policy needs to be used more rigorously in order to deter crime.
"They should be stopping and frisking people who may be potential criminals," said Alan Wong, a South Philly resident and member of the Asian Police Advisory Council who spoke at the meeting. "We are being unfair to the police officer. I've been stopped too, I don't take offense to that. These officers were doing their jobs, professionally."
Wong contested the findings from the court-mandated analyses of Philadelphia Police Department stop and frisk data, and said he's contacting one of the attorneys from the 2011 case to get more clarity.
A different kind of stop
Glasgow, of the Young Chances Foundation and a 2022 CNN Hero nominee, said he plans to hold another meeting to discuss crafting a city ordinance to change when and how police officers use stop and frisk.
In order for an ordinance to move forward, a City Council member would need to bring it before council for a vote. If passed, the ordinance itself wouldn't have the power to change police practice, according to multiple city staffers. Mayor Kenney would need to craft an executive order, which would then affect police department directives. Historically, Kenney has not supported increasing the use of the practice. 
Glasgow's proposed public safety checks fall under a model often referred to as community policing, which involves having officers patrolling the same area consistently and usually on foot. It is already being implemented in parts of Philadelphia, including Grays Ferry in the 17th police district, through the use of police service areas and police district advisory commissions. Glasgow and other meeting attendees said it's part of the reason gun violence has gone down in the area – there were 34 fatal and nonfatal shootings there in 2022, compared to 66 in 2020.
Saafiya Gresham, 15, said after the meeting that she believes police officers can play a role in preventing gun violence.
"Isn't that what the police are for, to help protect us from the gun violence?" she said. "The policemen used to come to the school and give a presentation … That's their job. That's in their job description, to help the community."
Louis Narvaez, regional director for the Pennsylvania Department of Corrections, said parole officers also have a role to play in talking to community members about what they need and helping with employment, legal documentation, education and other services wherever possible.
"Going to work an honest job is a hard pill to swallow, but it's part of the reintegration," he said at the meeting. "We don't just go in, "we gonna lock you up." We gonna come in and we gonna talk to you… you can marry the two, and it's a happy medium."
What's in a name?
Opponents of stop and frisk say it doesn't matter whether there's a different name or a new approach – it's the legal criteria for officers to stop someone that's the problem.
"When you say reasonable suspicion it just leaves too much room, especially for police in Black communities," said Dawud Bey, director of Point Breeze Youth Development, located in a neighborhood just east of Grays Ferry.
Bey was part of a coalition of activists that wrote a letter to Mayor Kenney during the 2020 George Floyd demonstrations demanding that he end the use of stop and frisk. In June and July of that year, police were conducting 1,400 to 1,500 stops over the course of a month – far lower than the 30,000 to 40,000 stops per month that were occurring in 2014, according to police department data.
But Bey feels it's still too easy for officers to abuse their power and stop someone just based on the color of their skin.
"They haven't built up enough trust for us just to allow them to have reasonable suspicion," Bey said. "[There have been] too many occasions in our community where they have shown that they don't act reasonable."
Police use of force is the sixth leading cause of death for young Black men in America, according to a study from the University of Michigan, Rutgers University and Washington University.
"You scoop me up and in that one instance it can change my whole life," Bey said. "I could be murdered that day because the cops told me to stop and I didn't stop, or I reached for something."
In 2013, the same year a federal judge ruled racially biased stop and frisk in New York City unconstitutional, Baltimore repealed the use of the term "stop and frisk" and revised its police orders to refer to the practice of stopping someone based on reasonable suspicion as an "investigative stop."
When Philadelphia City Council President Darrell Clarke brought up the idea of ramping up stop and frisk at a July special session on gun violence solutions, he also proposed a rebrand.
"Sometimes you need to change the name, because the reality is that when you reference stop and frisk, it has a negative connotation," he said. "And the bottom line is, it should be a part of the policing strategy that's employed."
Ronnie Dunn, an associate professor of urban studies at Cleveland State University who has written about public perceptions of stop and frisk, said a name change won't prevent officers from abusing the policy.
"These efforts to market it and promote it by other names, when you get down to the essence of the practice, it's still the same racial profiling," he said. "I can't point to any specific examples where that is happening in a way that doesn't potentially erode citizens' rights."
Dawan Williams, vice president for restorative justice at the NOMO Foundation, said it's time to stop looking toward police for solutions and start funding programs that create opportunity, such as diversion programs that give juvenile offenders the chance to receive casework services instead of serving time.
"We gotta come up with innovative ways to save our people," he said.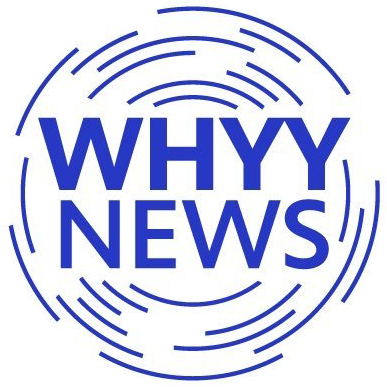 Get daily updates from WHYY News!
WHYY is your source for fact-based, in-depth journalism and information. As a nonprofit organization, we rely on financial support from readers like you. Please give today.