Fighting blight by fixing up homes could bring down Philly gun violence, new study shows
Abandoned homes that were repaired as part of a University of Pennsylvania and Columbia University study saw a drop in shootings compared to homes that didn't.
Listen
1:19
Working on a solution to gun violence and want to share it? Get in touch with gun violence prevention reporters Sammy Caiola and Sam Searles.
Replacing broken windows, picking up garbage, and pulling weeds around abandoned houses in Philadelphia could lead to a drop in gun crime in those areas, according to a new study from the University of Pennsylvania and Columbia University.
Researchers placed 258 abandoned Philadelphia houses into three study groups. One third of the houses received the full intervention — fixing broken windows, picking up trash, and weeding — while a third received trash pickup and weeding only and a third received no maintenance.
After three years of study, researchers found that blocks around the homes that got the full intervention saw a 13% drop in gun assaults compared to nearby blocks. The blocks around homes that only received trash cleanup and weeding showed no drop in gun violence.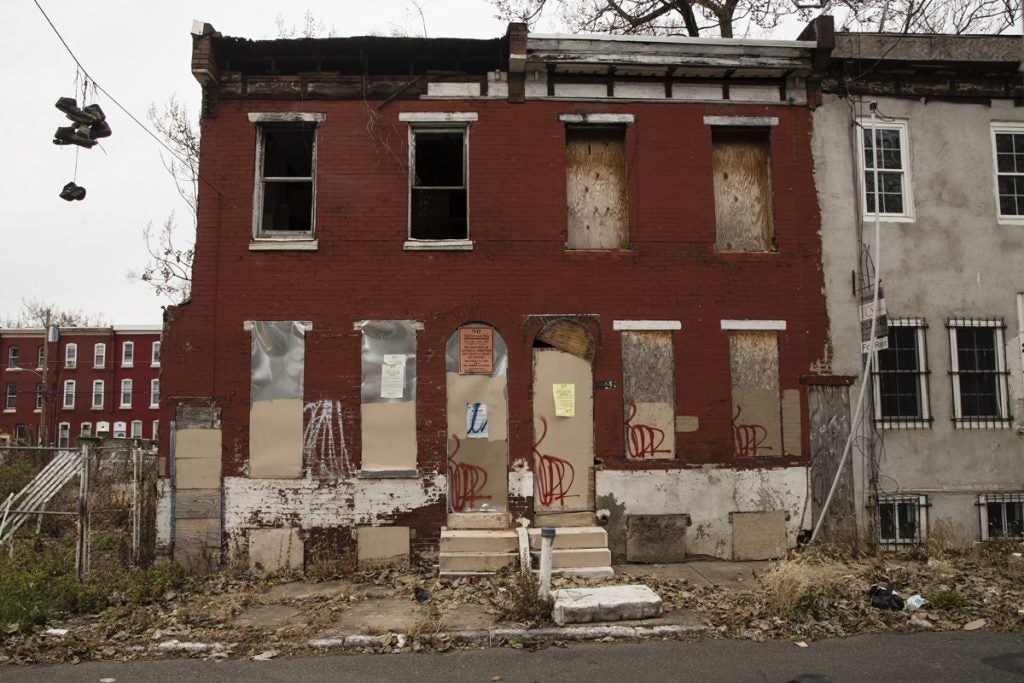 "You can blanket a city with these sorts of structural, scalable and sustainable interventions that are focused on place," said Charles Branas, study co-author and Gelman Endowed Professor and Chair of Epidemiology at Columbia University. "They can have this sort of significant reduction in gun violence, without necessarily calling police."
The team only looked at a small fraction of the more than 3,000 abandoned Philadelphia homes they identified as potential subjects for study, Branas said. Experts and community advocates say these homes are easy to break into, and can be used as gathering points for illegal activity, including gun storage.
And it's not just abandoned homes that make a difference — an earlier study from some of the same researchers found that when homeowners make repairs on their own properties, crime rates also decline. That study looked specifically at the City of Philadelphia's Basic Systems Repair Program, which provides free repairs for low-income households.
Charles Ellison, a WURD radio host and managing editor of environmental journalism initiative ecoWURD, said the city needs to expand that program, and invest more in a "place-based" gun violence strategy.
"If we just simply made these spaces totally clean, totally green, totally resilient, totally livable, we would not have this much violence," he said. "Philadelphia would be a near non-violent city."
He said it's time for the Philadelphia Department of Streets to be leveraged as an anti-violence initiative, and that he hopes mayoral candidates will bring up environmental improvement when they talk about public safety.
"It is absolute lunacy that policymakers and activists and advocates have not gone this route and have not started doing this yet," he said.
A different study from Branas and other researchers found that turning vacant lots into green spaces reduced gun violence by 29 percent compared to blocks where the lots stayed untouched. The Pennsylvania Horticultural Society currently runs a vacant lot program. Some community leaders have also launched their own initiatives to create community gardens, such as the Young Chances Foundation in Grays Ferry and the Urban Creators Resistance Garden Project throughout the city.
The City of Philadelphia offers a few programs for improving aesthetics in neighborhoods, in hopes of deterring violence. The Community Life Improvement Program cleans up vacant lots and removes graffiti from buildings and street signs. The Storefront Improvement Program helps local businesses fix their exteriors.
But many community members and gun violence advocates say there's much more work to be done. Councilmember Jamie Gauthier pushed for a $30 million boost in the most recent budget to clamp down on illegal dumping, broken street lights, and abandoned lots.
Not all Philadelphians receive equal treatment when it comes to maintenance.  An analysis of sanitation performance metrics from the Office of the Controller found that from 2017 to 2020, Center City experienced on-time trash collection 95% of the time, while areas like Northwest, South, and West Philly had on-time collection rates 20% to 30% lower than that.
Ellison said this a continuation of historic disinvestment in Black neighborhoods due to structural racism.
"There's a narrative that because we're Black we live in bad neighborhoods that are in disrepair," Ellison said. "I think that has to stop now. That mindset has to be eliminated."
University of Pennsylvania researchers plan to continue studying the effects of environmental interventions on gun violence, using a $10 million grant from the Institutes of Health to conduct studies in 60 Philadelphia neighborhoods.
If you or someone you know has been affected by gun violence in Philadelphia, you can find grief support and resources online.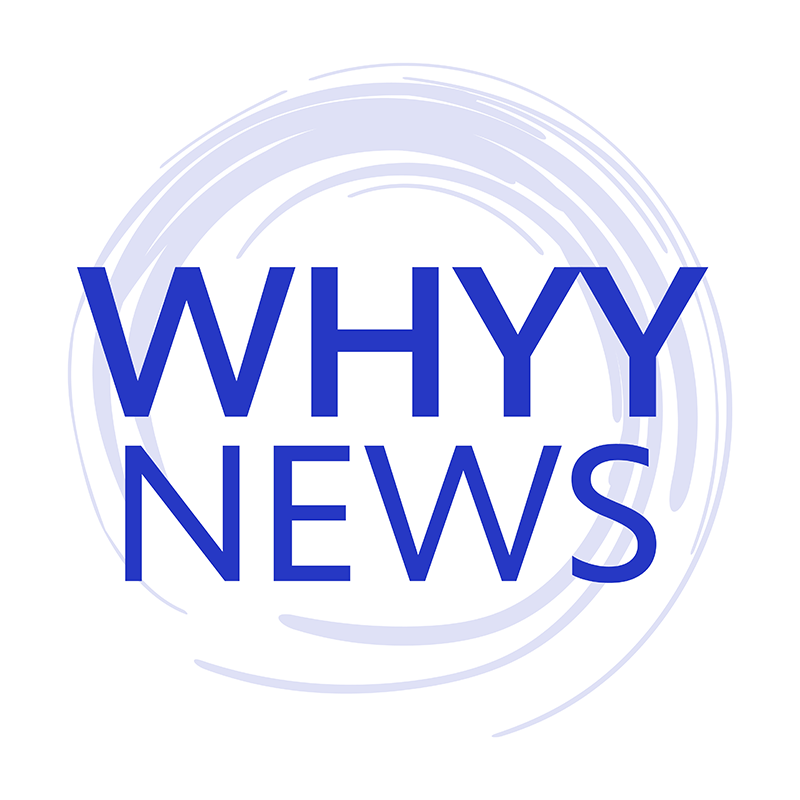 Get daily updates from WHYY News!
WHYY is your source for fact-based, in-depth journalism and information. As a nonprofit organization, we rely on financial support from readers like you. Please give today.