Philly business leaders say the next mayor needs to tackle public safety, jobs, and social equity
Philadelphia will soon have a new mayor. Here's what local business leaders say they want the next leader to prioritize.
Listen
1:36
This story is a part of the Every Voice, Every Vote series.
What questions do you have about the 2023 elections? What major issues do you want candidates to address? Let us know.
---
About a week before Philadelphia voters head to the polls to elect the city's 100th mayor, more than two dozen business executives gathered at WHYY to discuss which priorities they would like the next city leaders to tackle to improve the local economy.
Business leaders told WHYY News they would appreciate a mayor with a clear vision for equitable and effective economic development, ability to build consensus, willingness to transform public education, and above all — prioritizing public safety, citywide.
Leaders said the public safety issue in Philadelphia is multi-faceted, as it includes the public health crisis of both rampant homelessness and the opioid epidemic, petty crimes that detract from quality of life, and gun violence that has plagued many neighborhoods.
John Chin, CEO of the Philadelphia Chinatown Development Corporation, said he would appreciate the next mayor not to be preoccupied with the details of operating the city but to lead as a visionary.
"Not focus on being a COO, right? Chief operating officer to run the city but the chief executive officer to tout the vision and a growth strategy," Chin said. "And touting all the positives that the city has to offer."
The Philadelphia Chinatown Development Corporation, a nonprofit organization that works with business owners and residents alike, dates back to the 1960s. Chin said equitable economic development is important to him and his community. That means taking everyone along on a metaphorical bus where there are no assigned seats or hierarchy, but drives towards economic security for all.
"I think this city, because of its poverty rate of over 20%, needs a long-term vision … to solve decades of problems," he said.
Beyond that, when a vision is shared, everyone needs to feel included, Chin said.
"Center City is always a focus, university campuses are always in focus," he said. "But there's not enough resources for the neighborhoods — like Chinatown. We have over 200 businesses."
Campus Apartments CEO David Adelman, better known as the public leader of a development group with plans to build a $1.55 billion arena for the 76ers on Market East, was also in attendance.
Adelman has been involved with Campus Apartments since the 1990s, but the company was founded in 1958 by Alan Horwitz,  who saw a business opportunity for college student housing near universities.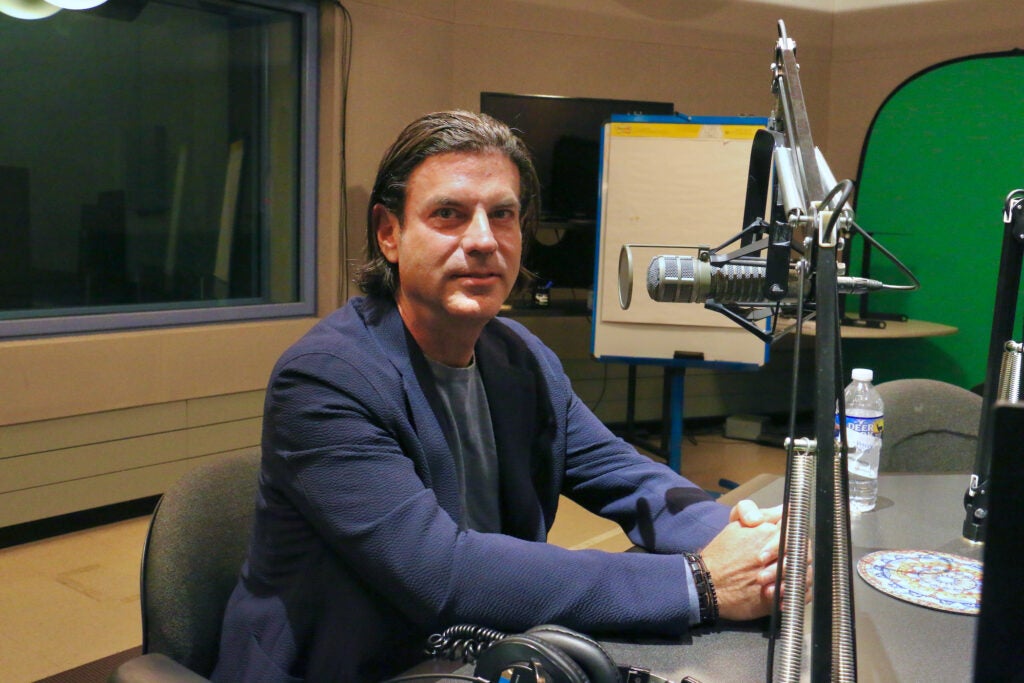 He credited the vision of homeownership policies and financial support by the University of Pennsylvania to encourage faculty and staff to invest in West Philadelphia, a catalyst in the 1990s for growth of what's known as the University City District.
"I'm really proud of that," he said. "We participated in that where we helped to do some things which are not too dissimilar from today where the ability to create a clean and safe environment helps change perception, put more street life activity and then spurred additional development and opportunities for lots of people."
Adelman says the next leaders need to prioritize public safety, especially in Center City.
"We need to get people comfortable with the city again," he said.
While Adelman and Chin have publicly disagreed over the 76ers' plans to build an arena near Chinatown, the pair serendipitously attended the WHYY event about what they want the next city leaders to focus on after the election.
The 76ers arena was not explicitly discussed or debated during the event, as it has already been robustly reported on for years.
For the University of Pennsylvania Health System, it's all about workforce development, said CEO Kevin Mahoney.
As the city's largest private employer, with nearly 45,000 workers, Mahoney said workforce development is key. That means overhauling the city's public education system to move the city economy forward.
"The number one social determinant of health is your public education," Mahoney said, when speaking about a term used in the health care industry that brings into focus external factors for chronic disease management, such as food insecurity, public transportation, and other social services.
Essentially, individuals who lack a strong educational foundation are more likely to struggle for the rest of their lives, whether they train for a vocational career or pursue higher education.
Mahoney said he'd also like to participate in a coordinated effort with every provider and government agency to effectively care for individuals struggling with behavioral health issues in Philadelphia.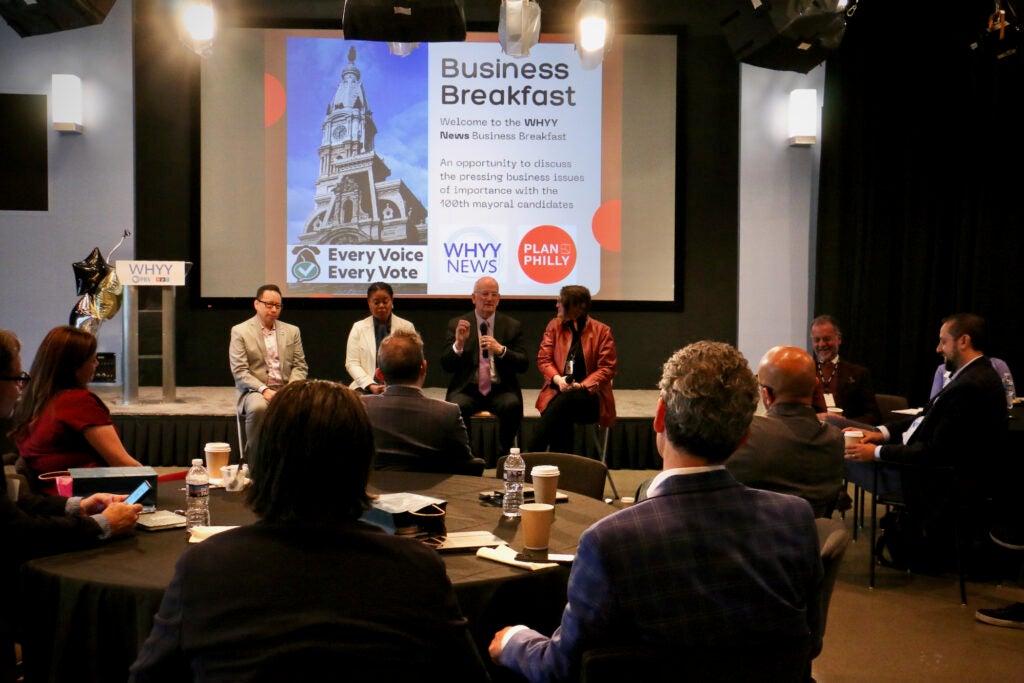 Other roadblocks, executives said, were the issues of chronic homelessness in the city, as well as the opioid epidemic.
"It's a broad spectrum. But humanity requires that we take care of people who are suffering the most," Mahoney said. "What I want to do is to sit down with the new mayor, once and for all, and decide what role Penn is gonna play — and we will execute at the very highest regard. But also what role is the city going to play and hold the city accountable. Hold private enterprise accountable and let's make some real progress."
Regina Hairston, President and CEO of the African American Chamber of Commerce of PA, NJ & DE, speaks during the WHYY News Business Breakfast. The group discussed business priorities for the next Philadelphia mayor and council. (Emma Lee/WHYY)

Meghan Pierce of the Forum of Executive Women,, speaks at WHYY's Business Breakfast, a forum to discuss issues facing city businesses and priorities for Philadelphia's next mayor.(Emma Lee/WHYY)

WHYY business reporter Kristen Mosbrucker-Garza (center) moderates a panel of Philadelphia business leaders discussing priorities for the next mayor of Philadelphia at the WHYY News Business Breakfast.(Emma Lee/WHYY)

Dominique Casimir, senior vice president and chief of staff at Thomas Jefferson University Health, speaks at WHYY's Business Breakfast, a forum to discuss issues facing city businesses and priorities for Philadelphia's next mayor.(Emma Lee/WHYY)

David Adelman, who is leading the effort to build the Philadelphia 76ers arena in Center City, joins business reporter Kristen Mosbrucker-Garza at WHYY studios. (Emma Lee/WHYY)

Head Consul of Mexico in Philadelphia Carlos Obrador speaks at WHYY's Business Breakfast, a forum to discuss issues facing city businesses and priorities for Philadelphia's next mayor.(Emma Lee/WHYY)
A non-traditional approach
During the annual membership meeting for the Chamber of Commerce for Greater Philadelphia Tuesday, the organization's chair, PECO CEO Mike Innocenzo, lamented the injury and death of workers due to gun violence, a non-traditional path for a business association strategic plan.
"This plan includes promoting inclusive growth, strengthening the workforce and sadly but more urgently addressing the region's quality of life issues such as gun violence," Innocenzo said. "It wasn't long ago that our objectives were more traditional. We already know that it's important to ensure that our region remains competitive, able to retain, grow, and attract new businesses so we will continue to focus on the key enablers such as reducing taxes, permit reform, and economic development."
After his formal remarks, Innocenzo said he wants to see the city's next leaders focus on "fair and equitable economic outcomes, job creation, and safety of our streets."
Chamber CEO Chellie Cameron shared what she hopes the next mayor will tackle first: public safety.
"I think we have to start with what is most basic," she said. And that's to address the gun violence and crime issues that we have in our city and region because everything else flows from that. It's making sure we have safe communities, that they're clean, and that we focus on producing good family-sustaining jobs."
Philadelphians will head to the polls on Nov. 7 — including countless business executives and small business owners.
This story is a part of Every Voice, Every Vote, a collaborative project managed by The Lenfest Institute for Journalism. Lead support is provided by the William Penn Foundation with additional funding from The Lenfest Institute, Peter and Judy Leone, the John S. and James L. Knight Foundation, Harriet and Larry Weiss, and the Wyncote Foundation, among others. Learn more about the project and view a full list of supporters here.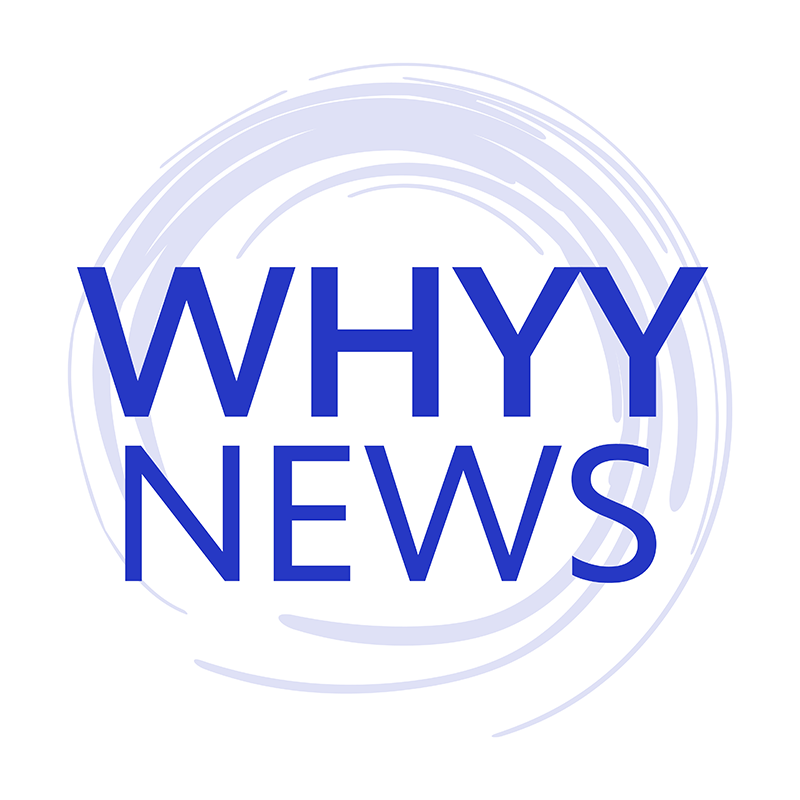 Get daily updates from WHYY News!
WHYY is your source for fact-based, in-depth journalism and information. As a nonprofit organization, we rely on financial support from readers like you. Please give today.