'A world-class boulevard': Master plan details new vision for Market East corridor
The study comes as the Sixers push to build a new arena in Center City Philadelphia.
Have a question about Philly's neighborhoods or the systems that shape them? PlanPhilly reporters want to hear from you! Ask us a question or send us a story idea you think we should cover.
A new roadmap for Market East considers a new Sixers arena a "catalyst" that could help transform the struggling corridor and surrounding blocks, echoing the team's argument since announcing the project last July.
Released Thursday by the Center City District, the independent plan highlights the project's capacity to better connect an area stretching from Chinatown to Midtown Village, and from City Hall to the Liberty Bell.
The analysis, released in partnership with the Market East Improvement Association, also points to the potential the $1.55 billion arena has to drive new development that could further enliven that section, and particularly East Market Street, once Philadelphia's premier retail hub.
"We think we need to make Market East a high-density, mixed-use street. Not just one site. But the entire street really needs to move up a notch," said Paul Levy, president of the Center City District, during a news conference inside the Marriott Hotel on East Market.
In addition to the arena, the study lists a number of other interventions and improvements that, taken together, could make Market East a part of town where people want to spend time and money year-round, residents and non-residents alike.
The plan calls for creating a pair of civic plazas along Market Street, making major streetscape improvements along 10th Street, and reinforcing Filbert Street so it is more vibrant and welcoming, among other recommendations.
Chinatown, a community that views the arena proposal as an "existential threat" to the 150-year-old neighborhood, should be strengthened and protected, according to the evaluation conducted by Boston-based design firm Sasaki & Associates.
"We hear loud and clear what their concerns are, and have talked with them. And many of their concerns are legitimate. And most of their concerns, I think, can be addressed," said Levy.
With Sixers ownership in the audience, members of the East Market Improvement Association applauded the master plan Thursday, while detailing the contributions their companies have made in an effort to revitalize the area.
And they underlined their support for a downtown arena.
"People want experiences. What pray tell could be more experiential than a world-class arena? And what could be [more] inclusionary than basketball and pop music? I think that this is a development that, from my perspective, should happen, almost has to happen," said John Connors, president of Brickstone Realty Corporation, which renovated the John Wanamaker Building and redeveloped 1234 Market Street, home to SEPTA headquarters.
Daniel Killinger, president of National Real Estate Development, called the arena a "major economic catalyst," saying it would help make East Market Street the "world-class boulevard" it should be.
Over the past decade, National has invested more than $1 billion in Market East with its East Market development. The project, which runs between Market and Chestnut streets, from 11th and 12th streets, would sit across the street from the arena.
"We are optimistic that 76 Place can connect the surrounding neighborhoods across Market Street. Along 10th Street. Along 12th Street," said Killinger.
Residents and business owners in Chinatown, the closest neighborhood to the proposed arena, argue the project would bring the kind of traffic congestion that would cause people to avoid the cultural center. And they're deeply skeptical that fans and concert-goers will patronize neighborhood businesses before and after games and concerts.
Businesses will suffer as a result, they argue, spelling the beginning of the end for Chinatown.
"This kind of economic development doesn't benefit the people who actually live in the city. It benefits billionaires," said Debbie Wei, a member of the Save Chinatown Coalition, in April.
The plan comes as stakeholders eagerly await the completion of two city-sponsored studies designed to evaluate the economic and community impacts of a potential arena. The analyses, which the Sixers are paying for, are expected to shape how lawmakers view the project as the Sixers push for legislation needed for construction to start.
The Sixers also want to execute a community benefits agreement, a legally binding document that spells out what amenities and mitigations a real estate developer is required to provide in exchange for community support for a project.
The team hopes to open the arena in 2031, the same year its lease expires at the Wells Fargo Center in South Philadelphia.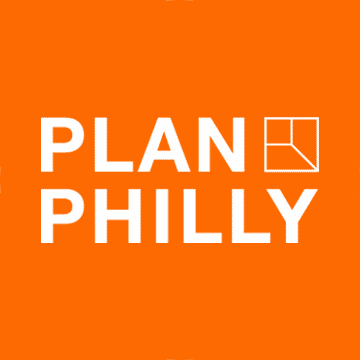 WHYY is your source for fact-based, in-depth journalism and information. As a nonprofit organization, we rely on financial support from readers like you. Please give today.