Could a Sixers arena 'completely transform' Market East?
Real estate experts say the struggling stretch of Philly needs more investment. But opponents worry the project will destroy an irreplaceable neighborhood.
Listen
6:11
Make no mistake: The $1.3 billion arena the Sixers want to build in Center City is a basketball decision. But the team behind the proposal says the project is also about economic development — a desire to jumpstart an underutilized corridor in downtown Philadelphia.
"It's gonna be a living, breathing part of this community that's hopefully going to be an epicenter of growth," said Sixers CEO Tad Brown in November.
In nearby Chinatown, residents and business owners fear that growth will destroy the neighborhood, a cultural hub that's endured for well over a century. The community overwhelmingly opposes the project, and is once again working to derail a major development proposed for the area.
It's unclear how things will play out. An arena at 10th and Market streets is still years away, even if the project gets the zoning needed to start construction. But real estate experts and private developers say a project of that size and scope would be a change agent with the potential to reverse the fortunes of Market East, a disjointed stretch of shops, government buildings, and tourist attractions that has struggled to thrive despite millions in investment, even as nearby neighborhoods like Midtown Village and Chinatown have flourished.
"This is the kind of project that would really bring a lot of life to that area," said longtime developer Mo Rushdy. "A lot of life that's been missing for a while from that area."
'Not a lost cause'
Market Street was once home to the "Big Six" — a group of flagship department stores that brought considerable foot traffic to the blocks east of City Hall, including Strawbridge & Clothier, Gimbel Bros., and Wanamaker's. It was the city's busiest retail center.
In the 1950s, the prominence of these premier stores began to fade, with families starting to move out of the city and into the suburbs as factories moved there or overseas. Eventually, all of them changed ownership or closed.
Market East was never quite the same. And yet it never quite bottomed out either. In fact, these days the area is largely keeping pace with other parts of Center City, according to a report published this month by the Center City District.
The vacancy rate for West Market was 18.2% during the final quarter of 2022. The vacancy rate for Market East was 19.7%. Those figures are on par with the core of downtown Philadelphia, which are slightly below the occupancy rates in 2019.
"Market East is not a lost cause at all," said Lauren Gilchrist, executive vice president and market leader for Newmark Greater Philadelphia.
Between 2018 and 2022, developers poured more than $1 billion into Market East, according to data from the Center City District, including National Real Estate Development's $600 million mixed-use project between 11th and 12th streets. The total includes projects in between Market Street and Chestnut Street from City Hall to 6th Street.
In September 2019, the Fashion District Philadelphia mall opened where The Gallery stood for more than four decades. It was hoped that the more than $400 million remake would be a catalyst for revitalization, drawing the kind of foot traffic that would help spur further development. The COVID-19 pandemic threw a major wrench in those plans, shuttering the three-block mall for months to help curb the spread of the virus.
As the Fashion District's owners seek to rebound, Gilchrist said the corridor still needs a "final investment" to become fully cohesive — a place where people want to live, work, and play. A project like a basketball arena could be that investment, she said, if its developers can create a compelling streetscape, an easy travel experience to and from the facility, and ensure the project connects to the community "in a way that people feel part of the process."
"A developer that could do those things successfully, catalyzing private capital, could be tremendously successful in this location. But it requires a lot of grit. It requires a lot of studying of the urban context surrounding the project itself and really deep community engagement," said Gilchrist.
Alex Breitmayer, managing director at JLL, said Market East, and particularly Market Street, won't improve on its own. Retail attrition rates improving in the remainder of Philadelphia, for example, won't automatically make Market Street more viable.
"You can see an individual small building on Broad Street improved purely because of the neighborhood around it. But I think we're talking about too large of a swath of land for that to happen," said Breitmayer.
A contentious project
As the arena team works on securing the greenlight, some private developers say they're not rushing to invest in Market East, and instead are adopting a wait-and-see attitude.
Brian Emmons, vice president of business development at Southern Land Company, is one of them. He agrees with Gilchrist and Breitmayer: the Sixers arena could "completely transform" Market East, making the area the kind of destination it hasn't been in decades.
And yet the way things are now, he said he has no desire to be a player in the submarket. The state of Fashion District and the Pennsylvania Convention Center, two of the Market East's  biggest draws, are part of the reason why.
"Unfortunately, despite everybody's best efforts, nobody's ever been able to figure out how to make that a viable place where Philadelphian want to be and live," said Emmons.
The Sixers want to use a third of the Fashion District's footprint for a new arena it hopes to open in 2031, the year the team's lease ends at the Wells Fargo Center in South Philadelphia. The blocklong facility would seat up to 18,000 people and be active upwards of 150 days each year, mostly at night.
The design of the proposed arena would also include some kind of connection to the remaining parts of the Fashion District. And Filbert Street, between 10th and 11th, would be closed to car traffic to allow for a pedestrian concourse that would remain open on non-event days.
In the short-term, opponents fear an arena would create such a traffic nightmare that people will look to avoid Chinatown on nights when there's a Sixers home game or a concert. Many have also expressed doubts that fans will patronize Chinatown restaurants before or after games, believing they will opt to eat from arena concession stands.
In the long-term, opponents are concerned the development will gentrify and displace Chinatown residents and businesses, spelling the end of the popular ethnic enclave.
"This kind of economic development doesn't benefit the people who actually live in the city. It benefits billionaires." said Debbie Wei, a member of the Save Chinatown Coalition, adding the city itself also would not benefit.
76 Devcorp, the group behind the arena proposal, declined to comment.
Macerich, which owns the Fashion District, did not respond to interview requests made by WHYY News.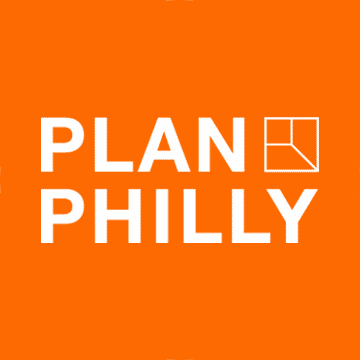 WHYY is your source for fact-based, in-depth journalism and information. As a nonprofit organization, we rely on financial support from readers like you. Please give today.