Influential Chinatown group says a new Sixers arena would 'imperil' the neighborhood
The Philadelphia Chinatown Development Corporation is the latest group to formally oppose the $1.3 billion project.
The Philadelphia Chinatown Development Corporation, one of the neighborhood's most influential organizations, is formally opposing the Sixers' proposal to build a new basketball arena along Market Street, saying the plan "deeply imperils the future of Chinatown."
"Stadiums have had a gentrifying impact on low-income communities of color across the country — Los Angeles, Seattle, New York City, Atlanta, and the list goes on. The Capital One Arena in Washington DC contributed to the demise of the city's Chinatown. We will not allow Philadelphia Chinatown to be another one of these tragic stories," said PCDC in a statement.
Thursday's announcement is rooted in surveys the nonprofit conducted, which collectively polled more than 230 people and showed that the vast majority of respondents were against the $1.3 billion project.
The surveys found that 93% of business owners, 94% of residents, and 95% of visitors oppose the arena, which would sit less than 10 feet from Chinatown between 10th and 11th Streets. The results closely mirror a separate survey of Chinatown businesses from earlier this year. They also echo a fiery community meeting held in December that saw hundreds shout down a Sixers representative inside Ocean Harbor Restaurant.
Opponents of the arena worry the development would destroy Chintown's cultural character while displacing longtime residents and businesses. They're concerned the project would create such a traffic nightmare that people would look to avoid Chinatown. They've also expressed doubt that fans would patronize Chinatown restaurants before or after games, believing they would opt to eat from arena concession stands instead.
PCDC's position runs counter to what the Sixers have said about the community response to the proposal. David Adelman, a part-owner of the team, has said the majority of people he's presented the project to were "neutral to positive" about the team's proposal.
On Thursday, a spokesperson for 76Devcorp said in a statement that PCDC's opposition was "disappointing."
"It's disappointing when Market East is in the midst of economic decline and after our attempts to work with PCDC that they would reach this decision without seeing our official proposal. Our investment will include one of the largest community benefits agreements in the history of our city and country. In recent weeks, stakeholders continue to come out in support of this privately-funded project at this critical time in our city. We remain committed to developing this project in a way that protects the city we love and benefits all of Philadelphia."
The community benefits agreement, which could total $50 million, is considered key to the massive project becoming a reality. Adelman has said it would likely include money for initiatives aimed at improving public safety, supporting small businesses, and creating affordable housing.
It would remain in place for at least 30 years and be legally binding.
The team's proposal also needs a variance for construction to start because the arena is considered a special use under the city's zoning code.
The franchise hopes to achieve both goals before the end of the year. The team wants to open a new arena in 2031, when its lease is up at the Wells Fargo Center in South Philadelphia.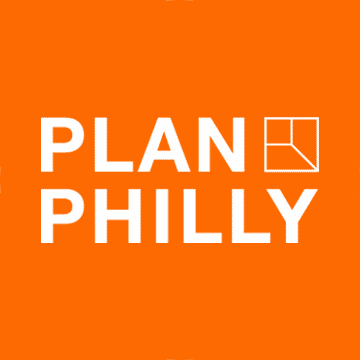 WHYY is your source for fact-based, in-depth journalism and information. As a nonprofit organization, we rely on financial support from readers like you. Please give today.