Philly's next mayor will oversee preparations for the pivotal year 2026
The major events landing in Philly in 2026 could be transformative. It all happens on the next mayor's watch.
Listen
3:07
This story is a part of the Every Voice, Every Vote series.
What questions do you have about the 2023 elections? What major issues do you want candidates to address? Let us know.
---
The nation's 250 anniversary is still three years away — or, depending on how you tell time, two baseball post-seasons – but the head of Philadelphia's tourism marketing organization VisitPhilly wants the next mayor to start thinking about it now.
Like, right now.
"This is a moment for Philadelphia to shine, being on an international stage," said Angela Val of VisitPhilly. "We have to prepare, and that process needs to start today."
The year 2026 is more than America's semiquincentennial. It's also the year World Cup soccer comes to town, Major League Baseball's All-Star Game will be played here as well as the PGA golf championship. There are at least 20 major conventions planned, including a national convention of convention planners.
All this will be occurring during the administration of the city's 100th mayor, to be determined on November 7. Val said the next mayor should prioritize making the city's streets clean and safe.
"Like many cities, Philadelphia struggles with a perception of safety," she said. "It's not just about more police officers, but what does it look like? What does it feel like when we're walking about. Philadelphia is one of the most walkable cities in the United States."
Both candidates for mayor — David Oh and Cherelle Parker — have put the need for public safety at the center of their campaigns. They have also both addressed the urgency to prepare for what could be a banner year for the city in 2026.
Parker said she would put PHL Taking Care of Business — a program she created in 2020 that funds community-based cleaning efforts in commercial corridors — "on steroids." Oh said he would put pressure on SEPTA to improve public transportation.
Some candidates for City Council said they would work with the mayor's office to ensure the civic success of 2026. At-large candidate Rue Landau wants the council and the mayor's office to form an intergovernmental workgroup to enhance infrastructure, promote arts and culture, and prioritize the needs of residents.
Drew Murray, another at-large hopeful, stressed the importance of having a plan for safe streets, coordinating governmental efforts, and marketing the city.
"It is up to City Council and the Mayor's office to ensure that we are ready," he said.
The comments of candidates for both mayor and council, as well as responses to a host of other concerns, have been compiled by the Greater Philadelphia Cultural Alliance into an online voter guide.
It is not just up to the mayor and council to make the events of 2026 successful. About a dozen organizations have banded together to form Coalition 2026, a cohort that will coordinate efforts and go after funding collectively. The Coalition includes such organizations as the National Constitution Center, Historic Philadelphia, and the World Affairs Council.
The state of Pennsylvania has started looking for local infrastructure projects to fund in all 67 counties to ready the Commonwealth for 2026, via America250PA. Neighborhood-based projects in Philly are being fostered by Philadelphia250.
The philanthropic Connelly Foundation has spearheaded a fund to pay for programs around the city. Vice president Tim Durkin said over 80 proposals have been submitted already, and the first round of funding will be distributed soon with an amount expected to be in the seven digits.
"2026 is going to be an important year, but also a big lift," he said. "If we wait until 2026 to take it seriously, we'll have missed an opportunity to support lots of organizations who have many good ideas, but need time to plan and execute them."
Durkin would like the next mayor, whoever that is, to start planning for 2026 as soon as the votes are counted.
"I'd love to see the next mayor make a transition committee, as part of their transition into office, that is devoted to 2026," he said. "Everything from planning and preparation to events management to infrastructure needs. That would set a really good tone that the event is important."
Philadelphia has had a mixed track record when it comes to national anniversaries. While the centennial celebration and world's fair in Fairmount Park in 1876 was a major success, the bicentennial in 1976 is remembered for its problems, brought on in part by the mayor at the time, Frank Rizzo.
Rizzo faced a protest demonstration that organized its own parade of about 3,000 people, highlighting economic disparities and people in neighborhoods left behind by the official patriotic celebrations. Fearing an uprising, Rizzo made public statements about perceived security threats and the need for more police on the ground, which drove many potential visitors away.
"I think we've come a long way in the last 50 years," said Val. "Philadelphia is a place where we have folks that come here to express their views and we handle that really, really well. I don't think I'm worried about over-policing or any type of other security issue at this point."
The president and CEO of Philadelphia250, Danielle DiLeo Kim, takes lessons from the 1976 Bicentennial, even in how she describes the event: her organization is planning for a "commemoration" of America's 250th birthday, avoiding the word "celebration" in deference to people for whom the American democratic experiment has not been wholly successful, such as some indigenous people, immigrants, and people of color.
"We have taken things from the Bicentennial in Philadelphia, in a lot of cases of what not to do," she said. "Visitors were discouraged to come to Philadelphia, and a lot of it had to do with very racist reasons."
The Philadelpha250 initiative is less focused on tourism, and more concerned about Philadelphia residents. It is focused on neighborhood-based events in 2026, keeping tabs on who is doing what and encouraging residents to develop their own programs tailored to their communities. Kim plans to organize "hubs," or clusters of programming in every council district.
So far Philadelphia250 has identified three community projects for direct funding, and is creating a mobile public engagement project, the Declaration Station, that will engage people in their neighborhoods to consider what democracy means to them.
"We know that community engagement is absolutely essential to a thriving democracy, to a healthy city, and to addressing what people need today and where they want to go in the future," Kim said. "If we're talking about recognizing a major anniversary, it's really important to have the people's voices included in the planning."
Among the Coalition 2026 members is the Philadelphia Visitor's Center Corporation. Its president and CEO, Kathryn Ott Lovell, until recently worked inside City Hall as the commissioner of Philadelphia Parks and Recreation. She said the next mayor will play a crucial role in the success of the events of 2026.
"If I learned nothing else in my time at city government, it is that the mayor is an incredibly important position, but just as important are the people that that mayor chooses to surround themself with," Ott Lovell said. "The managing director is a really critical role in the city from a public safety and cleanliness perspective. We need to be a city that's ready."
The Visitor's Center Corporation operates the visitor's center at Independence Mall, which is the official tourist point of orientation for the greater five-county region, as well as visitor centers in downtown locations heavy with tourists: City Hall, LOVE Park, and the Philadelphia Museum of Art.
While the visitor experience is her primary concern, Ott Lovell said the coalition intends for the events of 2026 to resonate far beyond that year.
"We don't want to create this fictional experience for tourists for 2026. We want to improve the lives of Philadelphians," she said. "We want this to be an economic and community development driver for Philadelphians. If we do this, right then it will create jobs. It will create prosperity. It will create legacy infrastructure projects that will lift up our city for years to come."
This story is a part of Every Voice, Every Vote, a collaborative project managed by The Lenfest Institute for Journalism. Lead support is provided by the William Penn Foundation with additional funding from The Lenfest Institute, Peter and Judy Leone, the John S. and James L. Knight Foundation, Harriet and Larry Weiss, and the Wyncote Foundation, among others. Learn more about the project and view a full list of supporters here.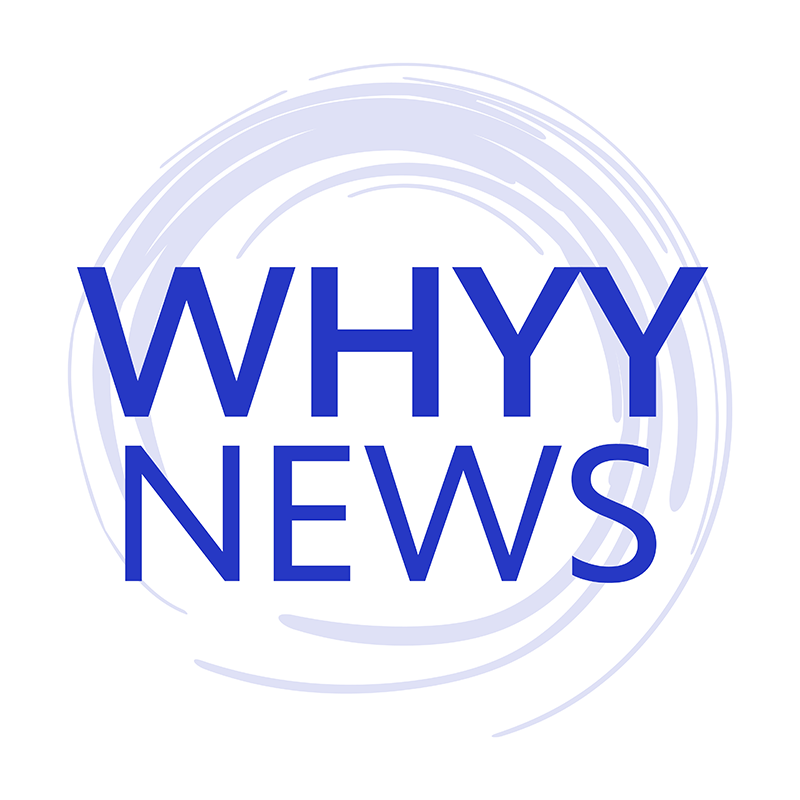 Get daily updates from WHYY News!
WHYY is your source for fact-based, in-depth journalism and information. As a nonprofit organization, we rely on financial support from readers like you. Please give today.