Philadelphia Fed president says regional economy on track for 'soft landing'
The Federal Reserve Bank of Philadelphia's president forecasts inflation decline without more interest rate hikes.
Listen
13:08
The leader of the Federal Reserve Bank of Philadelphia told business executives on Tuesday morning at the Philadelphia Business Journal's State of the Economy forum that he's optimistic about the regional economy but doesn't expect interest rates to decline anytime soon.
There are several economic indicators regularly tracked by the Federal Reserve Bank of Philadelphia that are trending in the right direction, like inflation, jobs and new businesses.
"I do see us on a flight path to the soft landing we all hope for and has proven quite elusive in the past," said Patrick Harker, president of the Federal Reserve of Philadelphia.
The concept of a soft landing means that the Federal Reserve hiking interest rates and cooling the economy will bring down inflation but won't thrust the nation into a recession.
In late July, the Federal Reserve increased its key interest rate again hitting 5.5% overall which is the highest in two decades. That sent the 30-year fixed rate for a home mortgage above 7% last month.
Meanwhile inflation nationwide is forecasted to dip below 4% by the end of the year and hit the Federal Reserve's 2% benchmark by the end of 2025.
The pace of inflation across the Delaware Valley slowed in June but the overall cost of living remained higher than before the COVID-19 pandemic. The consumer price index measures the cost of living by tracking the prices of common household purchases like goods and services.
The consumer price index was up 3.1% between June 2023 and June 2022, across the Philadelphia-Camden-Wilmington metro area. By comparison, the region's consumer price index was 8.8% higher between June 2022 and June 2021.
The Federal Reserve Bank of Philadelphia's monthly coincident index – which is another economic indicator – measures employment, average hours of manufacturing workers, the unemployment rate and salary deflated by the consumer price index. It's meant to set the trend of the state's gross domestic product long-term.
Economic activity measured by the coincident index in Pennsylvania increased 3.6% over the past 12 months through June, according to Federal Reserve of Philadelphia data.
That's slightly higher than the national average of 3.5% and outpaces 3.3% in Delaware and 1.9% in New Jersey.
"We're not a boom and bust economy. We tend to go right in the middle of the national economy which is a good thing," Harker said.
Businesses surveyed by the Federal Reserve Bank of Philadelphia were optimistic about future growth and there's been an uptick in new businesses getting started, Harker said.
There were more than 12,500 business applications as of June 2023 in Pennsylvania, up from 11,489 in June 2022. And an improvement compared to roughly 8,600 in February 2020 before the COVID-19 pandemic began.
In New Jersey, there were 14,286 business applications as of June 2023 up from 12,352 last June and an increase from 9,702 in February 2020.
In Delaware, there were 4,674 business applications as of June 2023, up from 3,511 in last June which is also an uptick from 2,131 in February 2020.
Harker also touted regional economic development efforts as the key to ensuring lasting economic growth.
"We have to grow the pie," he said. "We need to act differently at a regional level. Without that, I think we're not going to get the kind of growth we all expect."
But there's a few headwinds on the horizon. While the Philadelphia metro area recovered all the jobs lost during the pandemic, some sectors are still struggling. 
"Manufacturing is weak," Hearker said during an interview with WHYY's Studio 2 after the speech. "We've been weak for a while, it's cooling off a lot in the region. We see that through our manufacturing business outlook survey."
There's been a big downturn in commercial real estate leasing too. Office markets like Center City have higher than average vacancy rates and are not forecasted to rebound anytime soon in the era of remote and hybrid work schedules. Several office buildings in Center City could default on loans as businesses don't renew office space leases. Financial institutions with large commercial real estate loan portfolios on the books are at risk too, he said.
"I have concerns about the health of the businesses traditionally supported by remote workers, in the office intermittently, especially in the restaurant and services industries," Harker said.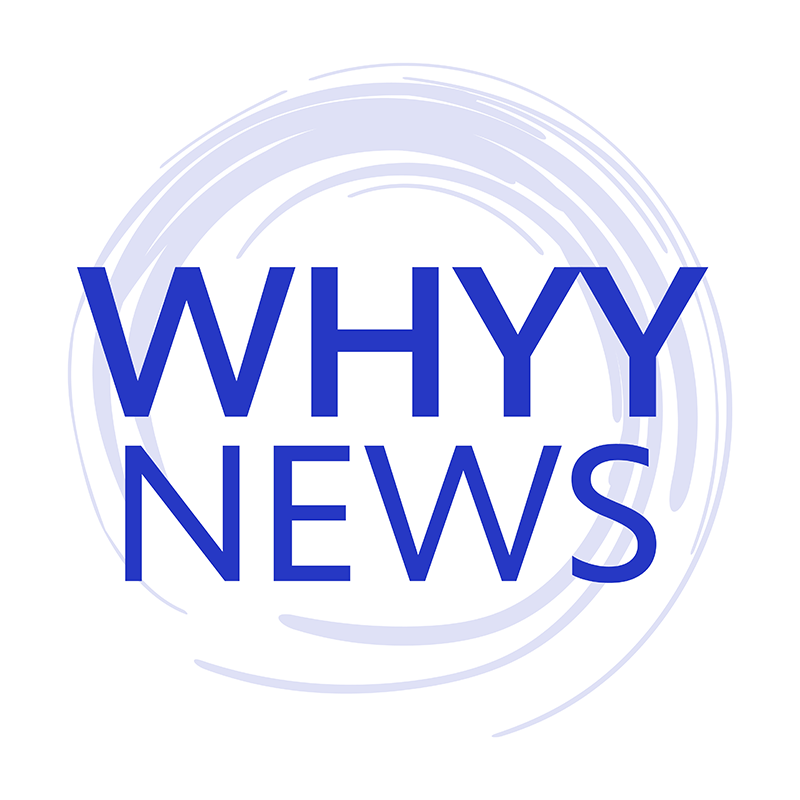 Get daily updates from WHYY News!
WHYY is your source for fact-based, in-depth journalism and information. As a nonprofit organization, we rely on financial support from readers like you. Please give today.