'Slam dunk' or long shot? New Sixers arena faces uncertain future
The Sixers originally hoped to be moving toward construction in June, but have since delayed the franchise's self-imposed timeline twice.
Listen
8:58
Have a question about Philly's neighborhoods or the systems that shape them? PlanPhilly reporters want to hear from you! Ask us a question or send us a story idea you think we should cover.
Philadelphia 76ers co-owner David Adelman doesn't mince words when discussing the team's controversial proposal to build a new basketball arena in Center City.
After 2031, the year the Sixers' lease expires at the Wells Fargo Center in South Philadelphia, the team will have a home of its own like other NBA franchises. And it'll be on Market Street.
"I have no Plan B," Adelman said during a recent interview. "We're gonna make this happen."
Adelman may get his wish in the end. But more than a year after the team announced its plan, a downtown arena is far from assured.
The $1.55 billion project, dubbed 76 Place, needs City Council to pass zoning legislation, and likely a host of related measures, before construction can start. Support from the next mayoral administration is also expected to be on the checklist. This as the proposal continues to face strong opposition from Chinatown, a community with a track record of defeating big developments. Residents and businesses fear an arena would destroy the 150-year-old cultural hub.
"This is not a slam dunk. If it were a slam dunk, it would be over. If it were a slam dunk, everyone would know what's going to happen in City Council this fall. But they don't," said George Burrell, a former councilmember and deputy mayor.
Pitching the future
The Sixers want to build the arena along Market between 10th and 11th streets, a block currently occupied by the Fashion District Mall. The 18,500-seat facility would be privately-funded and sit down the street from Chinatown, in a section of Center City that has struggled to thrive for decades despite millions being invested.
Just in the past year, several national retailers have left the shopping district. The list includes locations occupied by Marshalls, Target, and Wawa. Last month, the historic Wanamaker Building, home to a Macy's department store, was placed in receivership as its owners work to satisfy a $112 million mortgage debt.
The decision to leave the Wells Fargo Center is primarily about the business of basketball. The Sixers argue the franchise needs a state-of-the-art arena to compete — to sign top-tier players, contend for championships, and keep fans in the stands.
After 27 years, the team is also tired of having a roommate, the Philadelphia Flyers. The club says it creates scheduling headaches they want to avoid in the future.
"We want to take control of our destiny," said Nicole Gainer, a spokesperson for 76 Devcorp, the development team behind 76 Place that includes Adelman, managing partners Josh Harris and David Blitzer, and Mosaic Development Partners.
The Sixers' broader pitch, however, is rooted in economic development. The team says a project of this size and scope would help rebuild and repair the blocks east of City Hall, a disjointed stretch of shops, government buildings, and tourist attractions that's floundered even as nearby neighborhoods have flourished.
Real estate experts and private developers agree.
"From an economic standpoint, it's a no-brainer. The issues you got to get around are the community issues. We believe that those are issues that can be worked through with a group of developers who really want to do it," said Gary Jonas, president of the Building Industry Association of Philadelphia. The advocacy group has publicly supported the project.
Mayor Jim Kenney's administration announced in April the city would evaluate the Sixers' proposal with a trio of impact studies, including one focused on the project's economics. The results of those analyses, which the Sixers are funding, are expected sometime this fall, according to a city spokesperson.
In the meantime, the team is trumpeting that an arena would generate an estimated $400 million of net new economic impact annually, as well as more than 3,000 jobs. The figure is based on the facility hosting events about 150 nights a year, including Sixers home games, concerts, and community events.
"This venue gets people to come downtown. I think it gets people to stay downtown and spend money," Adelman said.
To bolster its argument, the team recently released an analysis showing the arena would generate an estimated $1.5 billion in new tax revenues for Philadelphia, its school district and the state — revenues they say would not be available if the Sixers stayed at the Wells Fargo Center. Comcast Spectacor, which owns and operates that arena, has pushed back on that claim, calling it "another myth from Mr. Adelman" on social media.
Gainer denied that claim, saying the findings are rooted in the results of a commissioned study.
Politics as usual?
For now, the fate of the project is tied to one man: City Councilmember Mark Squilla.
The proposed location for the arena sits in his legislative district, meaning any legislation related to the project would come out of his office.
Squilla has said that will largely depend on the results of the forthcoming impact studies. If it's a mixed bag, he'd be more likely to introduce legislation and let the political process play out, he said.
He insists he doesn't have a personal opinion about the proposal.
"If I was opposing it, why would we have all these studies done? And if I was supporting it, why would we jump through all these hoops if we're saying we're gonna do this anyway?" Squilla said in a recent interview.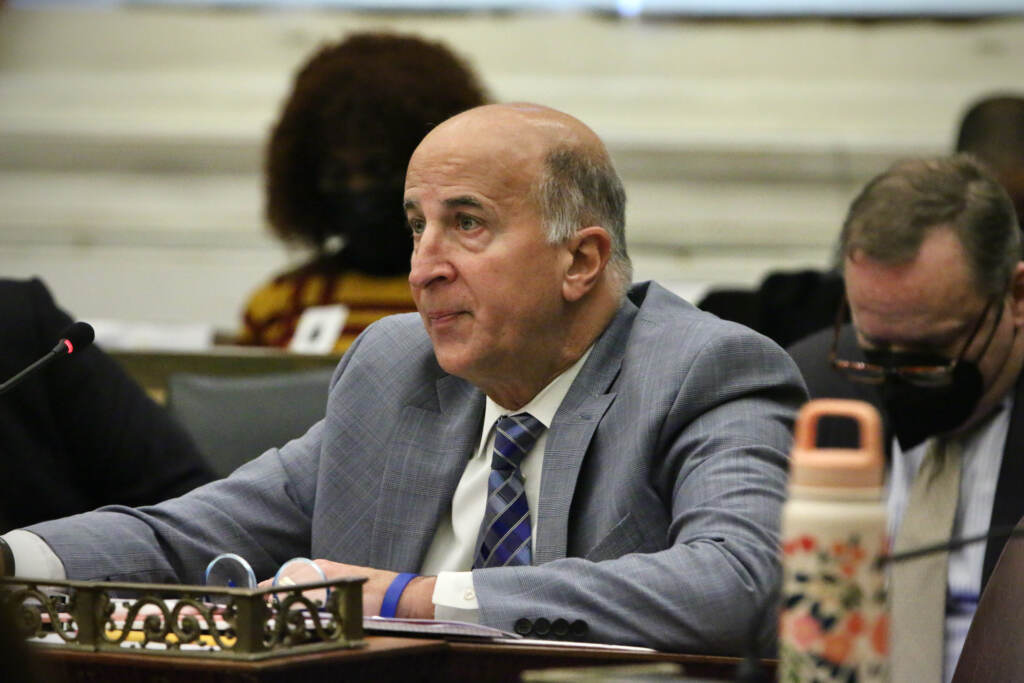 The Sixers originally wanted to have zoning in hand by June, but have since delayed the franchise's self-imposed timeline twice. The team now says a "winter legislative process will likely make the most sense to allow time for the studies to be completed."
Squilla has said it would be "tough" to introduce legislation before the end of the year, in part because he has vowed to share copies of any arena measures with the community at least 30 days before he would introduce them in council.
It's hard to say if those measures would pass. Nearly all of Squilla's colleagues on City Council declined to say whether they support or oppose the arena proposal.
Cherelle Parker, who is expected to be Philadelphia's next mayor, also declined to comment. She recently told NBC10 her administration would engage with residents and conduct a cost-benefit analysis to help see if the Sixers' proposal "makes sense" — regardless of the location.
"We cannot afford to just immediately say 'no' to any economic development opportunity," said Parker.
Political observers say they won't be surprised if Parker backs the project, particularly because of her ties to the Philadelphia Building and Construction Trades Council. The influential umbrella group supports the arena and endorsed Parker during the Democratic primary, the election that decides most races in Philadelphia given the party's nearly 7-1 registration advantage in the city.
Burrell, the former deputy mayor, said the arena could have a long-ranging impact on Parker's political career. "This one thing could define Cherelle Parker's re-election campaign — how she handles this. It is going to be an ongoing issue throughout her first term," he said.
Looming debt
The last time politicians considered the future of Market East, public subsidies were on the table.
The $350 million plan to transform The Gallery into the Fashion District included more than $90 million in taxpayer dollars. More than half of that total was tied to a financing deal involving subsidies typically earmarked for economically depressed neighborhoods.
Developers promised the retrofitted mall would generate nearly $200 million in new tax revenues over 20 years while bringing thousands of jobs.
That was before the COVID-19 pandemic halted the economy, thrusting the U.S. brick-and-mortar retail market into a death spiral.
In November 2020, the Pennsylvania Real Estate Investment Trust, one of mall's financiers, filed for Chapter 11 bankruptcy. The decision enabled the Philadelphia-based company to restructure $2 billion in debt, including an unsecured loan approved by Wells Fargo Bank.
Macerich, a California-based real estate company, took control of the mall's daily operations after putting down $100 million against the $350 million loan.
In January 2023, the joint venture paid down another $26 million of the loan and extended the loan's maturity date to January 22, 2024.
As of June 30, the most recent data available, the partners owe $75.8 million. PREIT is on the hook for $37.9 million of that total. The rest is to be paid by Macerich.
If the partnership fails to keep paying down the loan at the rate agreed upon with the lender, the entire balance could be due in January 2024, imperiling the future of the Fashion District and possibly the Sixers' arena plans.
The company told investors it's unsure if it will be able to keep paying down the Fashion District debt if the loan comes due in full in January 2024, according to U.S. Securities and Exchange Commission records.
"Management projects that the company would not be able to satisfy its obligations if the [Fashion District] loan agreement obligation were to become due and payable by its maturity date," according to the company's regulatory filings.
As of June 30, the joint venture still owed nearly $250 million.
If the arena moves forward, contractors would bulldoze a third of a mall that had hundreds of millions of dollars dumped into it less than 5 years ago, an unusual sight in real estate.
It's unclear if the Sixers and Macerich have any deal under contract for that purchase — or what that price tag might be. Macerich did not respond to a request for comment, but industry experts say they likely remain motivated to sell.
"Right now, we have an enclosed mall that was built in the late '70s and expanded in the '80s that had a very successful past, but over time proved to be obsolete for the shopper. A lot of money was put into trying to rejuvenate it but for a host of reasons, it really has not taken off," said Steve Gartner, executive vice president for retail at CBRE in Philadelphia.
Gartner said a Sixers arena could help change Market East's fortunes, in part because it could drive more conventions to the city.
"Imagine flying into Philadelphia from anywhere in the world, getting on the train at Philadelphia International Airport, and arriving immediately to this facility [in Center City]," he said. "You'd never even have to put a coat on. Imagine hotels that get renovated where we haven't seen a new hotel in almost 30 years around Market East."
Jonas, with the BIA, agreed but said it will take time.
"Eventually would people come in and want to develop that part of Market Street? Yes," said Jonas.
"That's the way development goes. We wait 'til values get depressed. Eventually, it becomes a good enough deal. Somebody needs to invest in it now and start the process now because any major development takes years, and it's our best chance with a group of people that have a proven track record."
Spreading the word
In the meantime, the Sixers will continue their efforts to win over lawmakers, city officials, and the public.
To that end, the Sixers have held more than 75 meetings with stakeholders. In August, the team hosted a handful of virtual community meetings to discuss the positive impacts an arena could have, as well as to detail new additions to the project's yet-to-be-finalized design.
For example, conceptual renderings of the project now show street-level retail and restaurant spaces sitting below a second-floor arena. There are also plans to include nearly 400 rental units, a portion of which will be affordable.
The team wants to execute a community benefits agreement with nearby neighbors before moving ahead with demolition and construction. Once finalized, the legally-binding agreement could be valued at $50 million, and include money for initiatives aimed at improving public safety, supporting small businesses, and affordable housing.
The Sixers have also spent a considerable amount of money on lobbying efforts. Between April 2022 and June 2023, the team has spent nearly $2.3 million on messaging around the arena proposal, according to lobbying expense reports filed with the city.
Roughly 90% of the reported spending was used for public and media outreach. The rest — more than $259,000 — was used for direct communications, which covers closed-door meetings with politicians and members of the Kenney administration. Firms hired by CBL Real Estate, the team's lobbying arm, have met with Kenney and members of his administration, according to the public reports. They've also discussed the project with a dozen council members.
(On June 5, Philadelphia's Board of Ethics announced a $4,000 settlement agreement after CBL failed to include the "subject matter" of direct communications on two expense reports filed with the city in 2022. A spokesperson for 76 Devcorp called the omission an "administrative error.")
All of these efforts are expected to continue, and likely ramp up, as more details about the project are released — and especially if legislation is introduced.
Pushback on the proposal from opponents, particularly those advocating for the Chinatown community, will likely intensify in turn.
'Nobody in this city wants this arena'
The overwhelming majority of residents and businesses in Chinatown have come out against the proposal. The Philadelphia Chinatown Development Corporation, an influential nonprofit dedicated to protecting and preserving the neighborhood, is strongly against the project, recently calling it a "clear existential threat to Chinatown's future."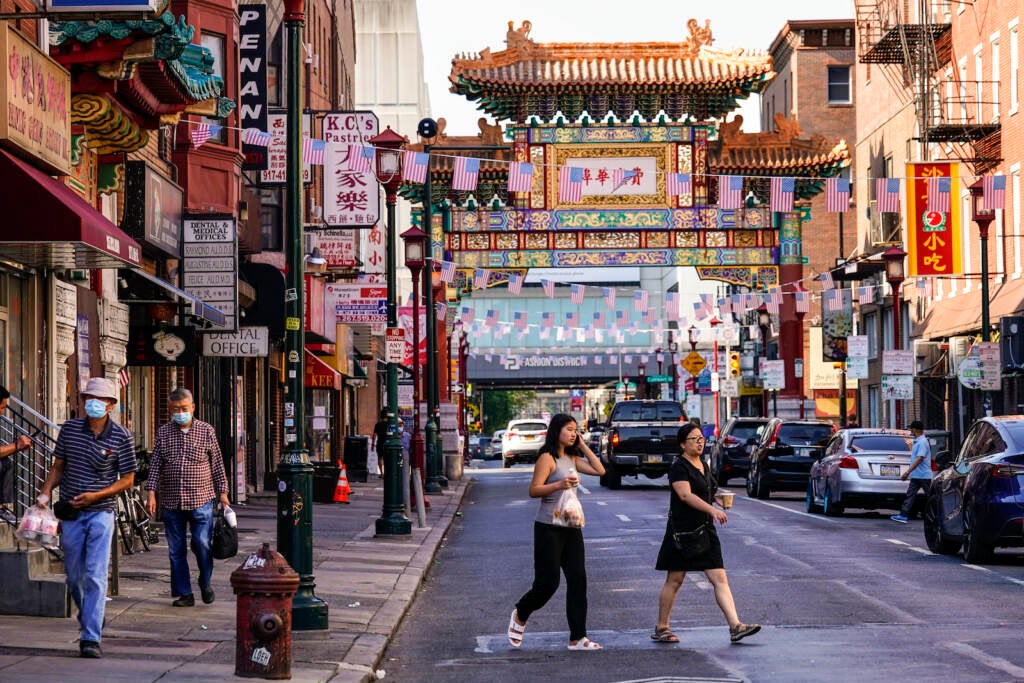 Part of that dread is rooted in traffic concerns.
The vast majority of people drive to the Wells Fargo Center. And the Sixers' plan for the new arena does not call for any additional parking.
The team expects most fans to use public transportation, get dropped off by an Uber or taxi, or walk to the arena. Fans who do drive are expected to use existing parking garages, according to the 76 Place website.
Opponents don't buy it. Many fear traffic will be so congested when the arena is activated that people will look to avoid Chinatown altogether, hurting the dozens of businesses that rely on patrons from outside of the neighborhood to survive. It's part of a broader concern that the arena will be a catalyst for swift gentrification that will drive up rents and displace residents, many of whom are low-income.
A 76 Devcorp spokesperson said in a statement that the team believes it is possible to "meaningfully develop Market East in a way where this project and Chinatown can thrive together" with the "right collaboration and investment."
But critics say the Sixers are not taking the community's concerns seriously. A pair of high-profile controversies tied to the team — one zoning-related and one campaign-related —  haven't helped.
"It is to me unprecedented to ignore an entire community's unilateral belief and assurance that this is going to destroy them," said Debbie Wei, founder of Asian Americans United, one of the 240-plus groups and small businesses part of the No Arena Coalition.
And yet the longtime activist remains optimistic the proposal can be defeated, in part because she's confident the opposition extends well beyond Chinatown. In June, thousands of people marched from Chinatown to City Hall to protest the arena proposal.
In late August, the steering committee of the Design Advocacy Group, a Philadelphia organization of architects and building design experts, released a statement saying it opposed the arena project because the facility won't be open enough to be a catalyst for urban revival.
"Nobody in this city wants this arena. Like the vast majority of the people think it's a dumb idea," said Wei. "We're just hoping that enough people will speak out. And it can't just be Chinatown. This has implications for the entire city."
'Vying for the same acts'
After Chinatown, Comcast Spectacor is perhaps the arena's biggest detractor.
While the Sixers work toward leaving the Sports Complex, the company is trying to persuade the team to stay, and has advocated publicly and privately to that end.
Between July 2022 and June 2023, Comcast Spectacor spent at least $30,000 on direct communication with lawmakers, according to public expense reports filed with the city.
Mustafa Rashed, president of Bellevue Strategies, said the conversations are less about convincing council members to oppose legislation, and more about presenting the benefits of the team remaining at the Sports Complex.
"The viability of the Sports Complex speaks for itself and has for a really long time. And instead of trying to reinvent a process that may not work for any number of reasons, let's continue to make what we have better," said Rashed.
Comcast Spectacor has spent roughly $400 million to overhaul the 27-year-old arena. They've built state-of-the-art locker rooms, upgraded weight and cardio rooms, revamped the event and club levels of the facility, and expanded the lanes that come in and out of the arena.
The exterior of the arena is also getting a makeover that includes a trio of LED digital boards and new lighting.
"We've really checked most of the boxes, if not all of the boxes, around ensuring our fans have the best experience possible for as long as we continue to use this great facility," said Daniel Hilferty, chairman and CEO of Comcast Spectacor.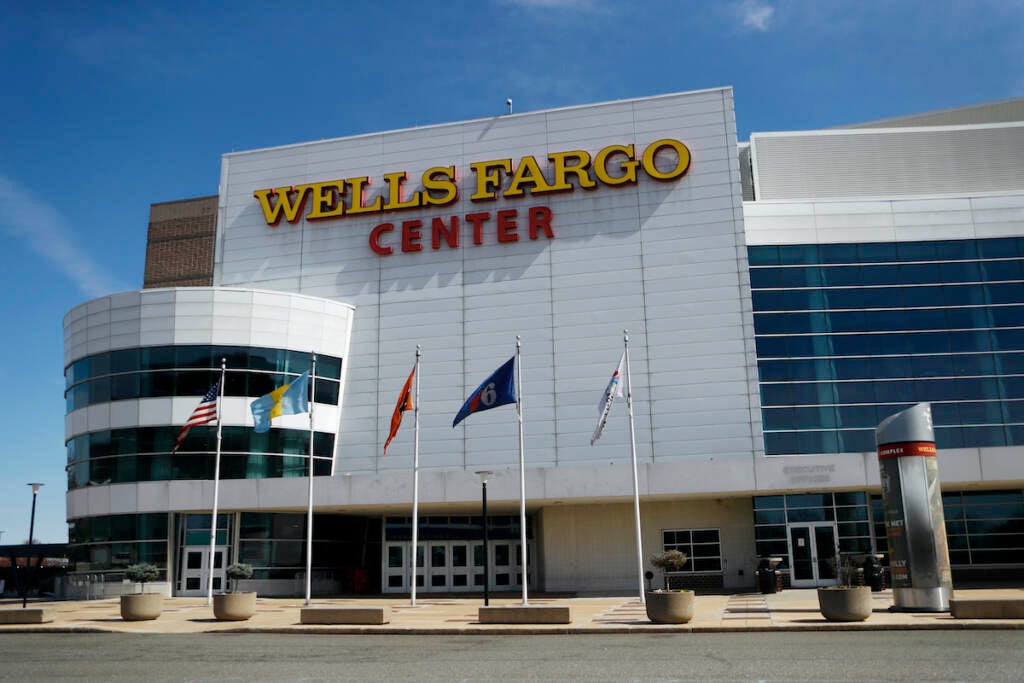 What's more, Hilferty doesn't think the region can support two arenas, particularly when it comes to non-basketball programming, a claim the Sixers reject. The Wells Fargo Center is able to accommodate 98% of the big shows that want to come to Philadelphia, said Hilferty.
"We do not think there's that capacity in this region. We'll both be vying for the same acts," he said. "That's why we believe it would be in their best interest, and our best interest, for us to find a way to do this together."
That possibility feels remote right now. But the team has already tried — and failed — once before to leave South Philly behind for a home of its own. In 2020, a rival bidder upended the Sixers plan to build a new arena on Penn's Landing.
The Sixers remain bullish on the Center City location nonetheless.
"It's all concept right now, but we feel like we've got a really solid plan at this point in time," said Adelman.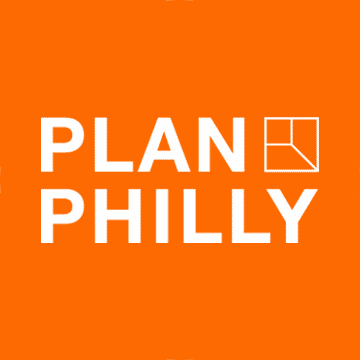 WHYY is your source for fact-based, in-depth journalism and information. As a nonprofit organization, we rely on financial support from readers like you. Please give today.