This North Philly street has more than 50 small businesses, but zero banks in sight
For some small business owners in Philadelphia, public safety issues have changed the commercial corridor in the worst way.
Listen
2:10
Philadelphia is a city of neighborhoods. Instead of staying broad, this news series goes deep on three topics with small business owners who are the eyes on the street each day on one block: public safety, city services, and workforce development.
This story is a part of the Every Voice, Every Vote series.
What questions do you have about the 2023 elections? What major issues do you want candidates to address? Let us know.
---
About four years ago, Ben Nachum opened an independent pharmacy along the stretch of 22nd Street between Lehigh and Allegheny avenues, a neighborhood commercial corridor in North Philly.
Nachum, a Philadelphia native who grew up in a lower-income household, had returned to the city after college and previously worked as a pharmacist for corporate retailers. He leased the retail storefront and promptly opened an account with the bank across the street — the closest full-service branch in roughly a mile radius.
In March 2020, the world faced the onset of the COVID-19 pandemic, which led to an economic downturn as public health measures required businesses to close. In response, there was a gradual release of federal stimulus to aid economic recovery.
Two months later, the police murder of George Floyd ignited nationwide social unrest. Although Floyd's killing occurred in Minneapolis, cities across the U.S. — Philadelphia among them — saw widespread protests against police violence. Amid the social unrest, and following other incidents of police violence in the years since, criminal opportunists have taken advantage of the anger and distrust.
Since June 2020, Nachum's business, Patriot Pharmacy, has been robbed and vandalized three times. That same month, vandals even robbed the Citizens Bank across the street from the pharmacy where he had just opened an account, Philadelphia Police Department records show. By July 2021, the branch closed after the bank's lease expired. Only a corporate ATM remains.
In August 2023, then-Philadelphia police officer Mark Dial shot and killed Eddie Irizarry Jr. in Kensington during a traffic stop. Body cam footage showed that police fatally shot Irizarry within seconds of arriving on scene, contradicting initial police reports. Amid protests over the killing, an unconnected string of smash-and-grab robberies took place in Center City and North Philadelphia.
Nachum's pharmacy was among the stores robbed, despite being outfitted with security cameras, metal gates, and steel doors.
These small businesses and their successes or struggles are a microcosm for the city. These countless entrepreneurs are also the foundation of the city of Philadelphia's tax base. As stakeholders in the positive or negative outcomes stemming from decisions made inside City Hall, WHYY News interviewed small business owners about their vision and ideas to improve the city's public safety efforts.
No bank, no loans
Since Citizens Bank shuttered in July 2021, a historic commercial corridor with more than 50 small businesses has been trying to succeed with no bank branch in sight, just corporate ATMs, a smattering of private ATMs inside retailers, and a check-cashing shop.
Citizens Bank declined an interview for this story.
"We are proud to serve neighborhoods across Philadelphia and continue to have the largest footprint in the city, with 40 local branches," said Daniel Fitzpatrick, president of the mid-Atlantic region for Citizens Bank via email. "Our physical branches are critical to our success and how we can best serve our customers and their communities."
The bank "continually reviews customer patterns" and "adjusts branch strategy across our network," the statement continued.
A Citizens Bank representative explained that the most successful bank branches are on corner lots with high visibility. After the bank left, the parking lot parcel owned by the bank was donated to the Allegheny West Foundation for the community's benefit.
Between 2016 and 2023, the bank has spent $17 million across its branch footprint. Inside that figure, about $5 million has been spent in "underbanked communities." Over the past 20 years, the bank pointed to its $2.3 million of support, in North Philadelphia alone, to local nonprofits such as Esperanza, Project HOME, Opportunities Industrialization Center, and Community First Fund.
There are no plans to remove the Citizens Bank ATM, according to the bank.
The Murrell Dobbins Career and Technical Education High School nearby holds classes on the basis of financial literacy — banking accounts, budgets, opening a savings account.
But the closest bank branch to the school is about one mile away, whether it be Citizens Bank along Lehigh Avenue — which is a corner location — or the PNC Bank North Broad Street nestled among other shops near Temple University Hospital's campus.
Picking up the pieces
During the recent criminal activity in September, about a half-dozen stores were targeted with smashed-window robberies, including a Rite Aid pharmacy, a Sav-A-Lot grocery, the Dedicated Senior Medical Center run by Chenmed as a primary care doctor's office, a Wells Fargo ATM, and several small Black- and brown-owned businesses.
Inside Patriot Pharmacy, thieves stole bags of medication prepared for customers after smashing all of the glass windows and ripping out the cash register.
Big insurance companies reimburse independent pharmacies at low rates, so profit margins were already thin, said Nachum, sitting inside his pharmacy office.
Nachum, wearing dark-rimmed glasses and short-cropped brown hair with a T-Shirt and jeans, kept a close watch on his security camera system as he spoke.
Now he expects to spend more than $60,000 to restock medications and rebuild his storefront.
But he's not leaving the community where he regularly counsels patients with chronic illnesses and has occasionally offered basic charity medical care, such as low-cost antibiotics to people who can't afford to pay.
"I think everyone deserves access to health care and education," Nachum said. "I've worked with underserved populations and I thought that this was a place I could go and have the greatest impact."
It's unclear whether corporate giants like Rite Aid — which has been abandoning some of its brick-and-mortar stores as it struggles to compete and has more debt than it can repay — will stay at its Lehigh Avenue location, which saw swift and steady business on a recent weekday. But the Halloween candy was locked up in a plastic bin. Store shelves were clearly ransacked. The front door was covered with plywood.
A representative for Rite Aid confirmed that the store was "unfortunately among the retail locations heavily impacted by the lootings" in late September, but the company is "continuing to work with the local team to restore this location to its original form as we serve our local community members."
Meanwhile, Rite Aid has plans to shutter "underperforming stores" during its Chapter 11 bankruptcy process. That includes a total of 10 different branches in Philadelphia, including the one along the 5600 block of North 5th Street.
"We are continuing to evaluate our footprint as we move through this process, and we will keep our stakeholders informed as future decisions are made," the company's statement reads.
Building wealth on the block
For Ken Curry, president of the North 22nd Street Business Association, one of his goals is to help recruit a full-service bank branch to the community.
"There's a few things that we do want to add, you know, a sit-down eating type of restaurant," Curry said. "We've been struggling to get something like that. We could definitely use a bank."
The reason banks are important for business owners is for relationship-building, he said.
"We've been in business for 21 years and having that one-on-one relationship with a human being to speak with meant so much to me," Curry said. "It's important, especially for people who have challenges getting credit."
The banking world has been changing, as have retail consumer shopping habits.
It's a conundrum for Philadelphia's next mayoral administration and City Council — how to tackle economic development efforts, especially along aging, once bustling commercial corridors that are struggling in the digital age in a neighborhood without much access to wealth.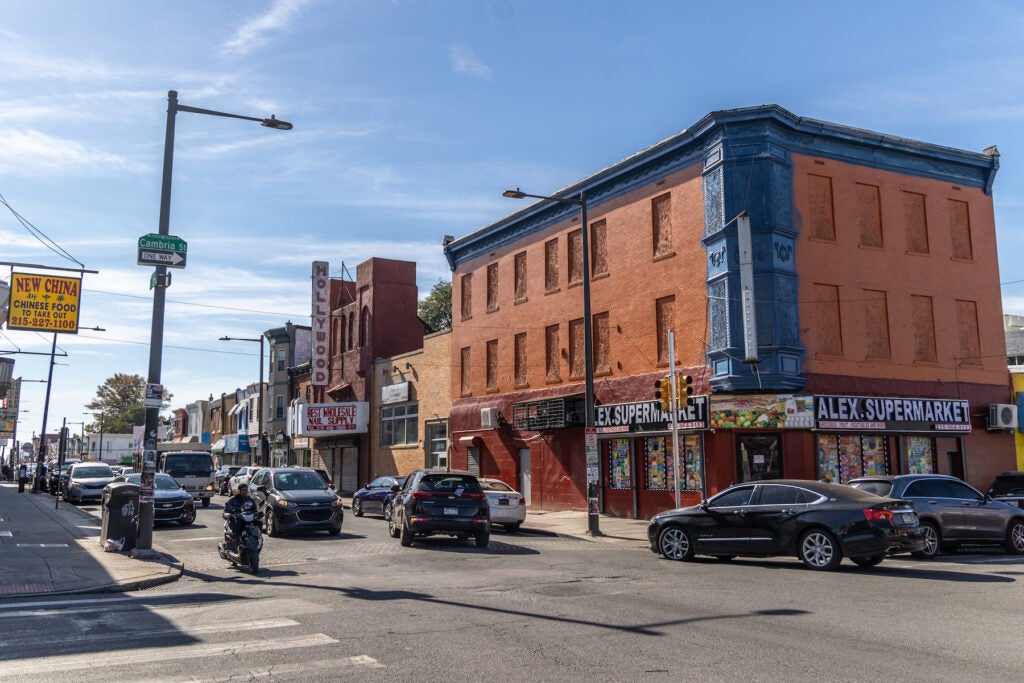 A line of credit, grant opportunity, or low-interest loan could potentially help someone like Tameka Montgomery, a younger entrepreneur who still works for the U.S. military as a reserve member, as she runs a brick-and-mortar candle and essential oils shop.
Montgomery, who went to the nearby Dobbins High School and has a smattering of community college courses under her belt in business and technology, dreams of purchasing and renovating a vacant storefront next door to where she's leasing retail space.
"I don't have capital," she said. "My vision is that I want the store to be fully stocked, operating six days a week."
She's not sure what the best path forward might be. She doesn't participate in the city's business camera program and has a hard time trusting police. Instead, she regularly reaches out to the community.
"I was fortunate that nobody came and did anything to my business when they decided to start looting," she said. "But what if one of these days I'm not so fortunate? Everything that I've done with my business so far has been out of my own pocket."
For more established businesses, the lack of a bank branch is inconvenient.
"When the Citizens Bank was down the street we were able to go there and get change," said LaKeisha King Smith, co-owner of Eric Holt Optical. "We had more access to funding in the community and different programs that they had made available. Now they're not there. If I just need change I have to drive to City Line Avenue. I have to do business elsewhere, not right within my community."
Barber shop owner Fred Cerrome Hill, who runs Hair Connections, used a banking relationship outside of the commercial corridor and relied on selling other real estate to put him in the position of purchasing the vacant property.
The frequent criminal activity has been bothering him too.
"They're still tearing up the community," he said. "[They hit] some Black businesses as well."
Hill said that the lack of a bank is inconvenient for his customers, but they tend to use mobile apps to pay now, and he's a survivor.
"Business is going to get done. We're the type of people that you know, you either swim or drown," he said. "There's so much technology today, the banking system is going to be obsolete to a certain extent."
This story is a part of Every Voice, Every Vote, a collaborative project managed by The Lenfest Institute for Journalism. Lead support is provided by the William Penn Foundation with additional funding from The Lenfest Institute, Peter and Judy Leone, the John S. and James L. Knight Foundation, Harriet and Larry Weiss, and the Wyncote Foundation, among others. Learn more about the project and view a full list of supporters here.
Editor's Note: This story has been updated to clarify how much Citizens' Bank contributed to nonprofits in North Philadelphia in the past 20 years.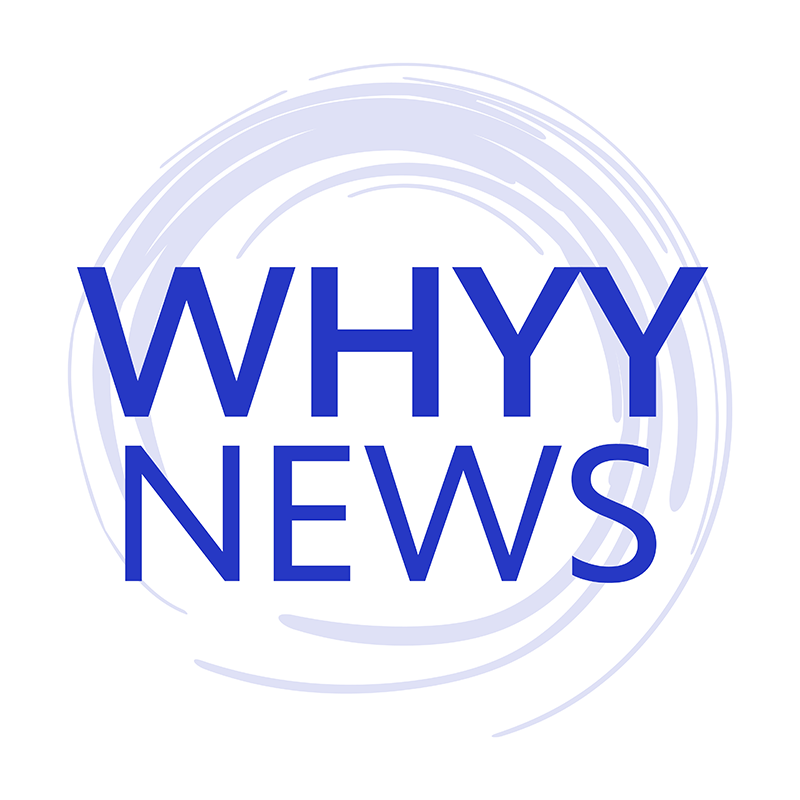 Get daily updates from WHYY News!
WHYY is your source for fact-based, in-depth journalism and information. As a nonprofit organization, we rely on financial support from readers like you. Please give today.