'This is a landmark case': Philly area processes guilty verdict in the murder of George Floyd
Philly area residents reacted with relief, joy, and some sadness after a Minnesota jury found former police officer Derek Chauvin guilty of murdering George Floyd.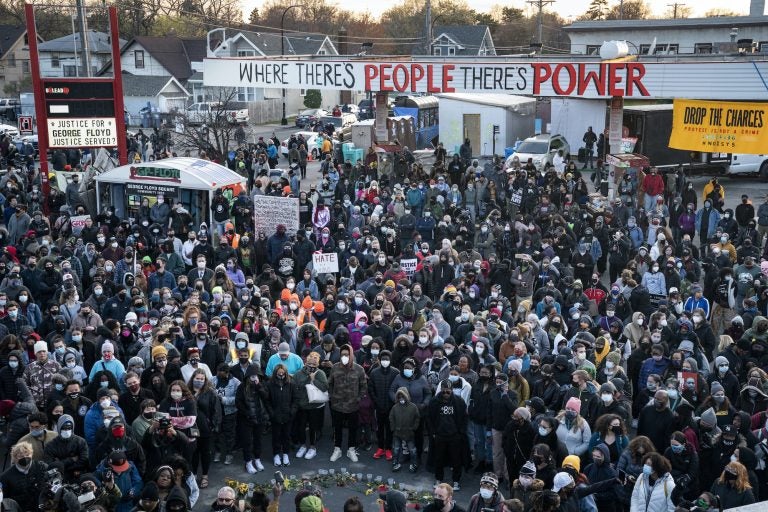 Updated 9:04 p.m.
Ecstatic. Relieved. Sad.
Across the Philadelphia region, residents are processing the fact that after roughly 10 hours of deliberation, a Minneapolis jury has found former police officer Derek Chauvin guilty on three counts of murder and manslaughter in the death of George Floyd. Chauvin, who is white, killed the 46-year-old Black man in May after Chauvin handcuffed Floyd and pinned him to the ground with his knee on his neck for nearly 10 minutes.
Chauvin, 45, will be sentenced at a later date. He faces up to 40 years in prison.
Wilmington resident Brandon Tunnell said he's relieved the jury found Chauvin guilty on all charges.
"Unfortunately, the way things have been going, I think a lot of people were thinking that the verdict may have went the other way because of the past," said Tunnell.
Standing nearby, Lonnie Ward agreed. "Justice has been served. That's what we need out here in this world," he said.
"It's sad," said Joyce Sammons, 61, of Elsmere, who thought Chauvin should not have been convicted on the most serious charges.
"Maybe manslaughter, but all the rest of it — I think it's just sad."
Forty miles away in Camden, Clarence Gland used one word to describe his reaction to the verdict: "Ecstatic."
"I think that finally, and I do believe this wholeheartedly, that we're seeing a turn in society," Gland said. "I think this is a landmark case. I think the justice system and everyone else will have the authority and the ability … to deal with things fairly, not because of your color. And to look at something on a screen … and convict everyone or not convict them based on the facts."
Gland, an entrepreneur, said he hopes that a similar form of accountability reaches other parts of society impacted by systemic racism.
"I think this is a sign for us to look at the racism that happens systematically with entrepreneurs such as myself in business … the ostracizing of us, the inability to get the same type of loans, the redlining of our properties in a low-income city," he said. "Those things, too, need to be addressed."
"That was murder," said Camden County resident Habibah Abdul-Shaheeb. "What he got was accountability."
Now, she said she hopes Chauvin suffers in prison.
"That nine minutes that he was pressing on George Floyd's throat, ok? — on his neck, I want him to get his behind beat that many minutes and that many seconds … Every time somebody gets a thought about it because death is too kind for what he just got finished taking that family through."
"I just wish it didn't have to get caught on tape for us to get convictions," said Kimberly Richardson, 29, of Aldan, "But I can't say that I'm surprised. I watched the whole trial."
Philadelphia District Attorney Larry Krasner said the verdict marks a turning point for policing here and across the country.
This afternoon, a Hennepin County jury entered the only right and just verdict in this case. We hope that Mr. Floyd's family and friends can find some modicum of peace today, even though we know that there is no way to ever fully restore their loss…. pic.twitter.com/H7XGOuxLuF

— DA Larry Krasner (@DA_LarryKrasner) April 20, 2021
"To hear guilty three times in this case was very important. It proves that transformational change in criminal justice is possible, that police accountability is possible," he said.
A spokesperson for the Fraternal Order of Police Lodge 5 initially declined to comment on the murder trial's outcome, but later released a statement from union President John McNesby.
"A verdict was reached today in Minnesota. The criminal justice system worked in this case and the jury's verdict was fair and just. We call for calm and hope our officers across the city and nation will be safe tonight," said McNesby.
In a message posted to Twitter earlier in the evening, the union asked that people "be safe, be smart and go home."
The tweet is accompanied by an image of the "Back the Blue" flag.
'The courts did their job'
In anticipation of the verdict, Philadelphia officials encouraged residents to practice "active peace" and urged people to refrain from property destruction and looting, which occurred last spring and summer amid the demonstrations organized in response to Floyd's murder.
The Pennsylvania National Guard and the Pennsylvania State Police are standing by to help the Philadelphia Police Department in the event of civil unrest. On Tuesday, the city closed downtown offices early, including the FEMA vaccination site at the Pennsylvania Convention Center.
However, there were no signs of protest or even outward celebration in neighborhoods across the city.
POWER, an interfaith social justice organization, hosted a virtual "service of lament for Black lives" that drew about 100 people to Facebook Live.
"Today in Minnesota, the courts did their job," said Bishop Dwayne Royster, the National Political Director of Faith in Action.
"While the technical definition of justice has been rendered, we have not arrived at a place of justice yet. Justice will come when the police treat African Americans like they do their white neighbors," he continued.
A citywide prayer in Philadelphia was scheduled for 7 p.m.
"Wherever you are, join us in praying for peace, justice and unity," wrote Mayor Jim Kenney on Twitter.
Today brings us one step closer toward justice, but this verdict doesn't change the fact that George Floyd should be alive.

We must implement real and sustainable change to end racism and police brutality against Black Americans. #BlackLivesMatter https://t.co/1kZutxxR7y

— Jim #VaxUpPhilly Kenney (@PhillyMayor) April 20, 2021
In a joint statement released Tuesday evening with Police Commissioner Danielle Outlaw, Kenney said the verdict "brings us one step closer towards justice."
"This verdict marks the moment, we, as a nation, can begin the process of healing and unifying. It's time to implement real and sustainable change to end racism, intolerance, and police brutality against Black and Brown Americans. We must do this for George Floyd —and for all the generations of Americans who have been victimized because of the color of their skin," said Kenney.
He added that the verdict "doesn't change the fact that he should be alive today, and should at this very moment be enjoying his family and his freedom."
Outlaw asked for calm and peace. "Let us use this time to reflect on our justice system, what reforms have taken place, and the work still left to do."
'My life is worth more than $20'
Tuesday's verdict comes nearly a year after Philadelphians —and people across the country — took to the streets to protest Floyd's murder, police brutality, and structural racism. And less than three months after the City Controller's Office released a scathing report regarding the city's handling of those demonstrations held that spring and summer, which saw law enforcement teargas peaceful protesters who gathered on I-676 in Center City and marched along 52nd Street in West Philadelphia. 
The investigation, the result of dozens of interviews and extensive document reviews, concluded there was a "lack of leadership at the highest levels during the protests, resulting in mass unrest and the controversial use of tear gas on activists and residents in neighborhoods.
Sitting on his porch in West Philadelphia — not far from the 52nd Street corridor where there was a heavy police presence Tuesday evening — longtime resident Greg Davis quietly celebrated the verdict. He said there was never a doubt in his mind that Chauvin murdered Floyd after he was accused of passing a counterfeit bill at a corner market.
And yet, Davis said he was hesitant to believe that a jury would actually find Chauvin guilty — until they did.
"I felt good that they convicted the man because it means at least as a Black man, my life is worth more than $20."
WHYY's Taylor Allen, Cris Barrish, P. Kenneth Burns, and Tom MacDonald contributed reporting.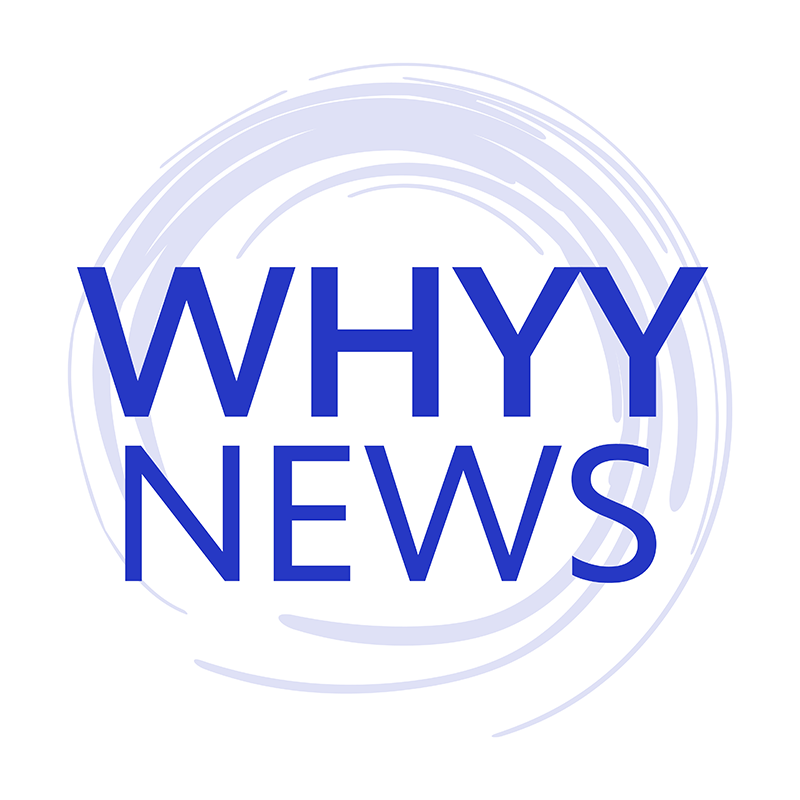 Get daily updates from WHYY News!
WHYY is your source for fact-based, in-depth journalism and information. As a nonprofit organization, we rely on financial support from readers like you. Please give today.