'Terrorized' at home: West Philly calls for investigation into police use of tear gas
"The 52nd Street neighbors were terrorized," said Saj Blackwell, a West Philadelphian who had a canister of police tear gas land in her yard.
Thomas Blackwell VI remembers Philadelphia Police shooting him with a rubber bullet as the lifelong West Philadelphian tried to help an injured woman hurt by another rubber bullet.
The two were in Blackwell's residential neighborhood on May 31 near 52nd Street, where looting and police violence brought chaos to the community.
"You should not be able to use that type of artillery on regular everyday civilians," said Blackwell, grandson of Lucien and Jannie Blackwell, former City Councilmembers representing the area.
Blackwell and his wife Saj recall "waves" of people running down their street, the 5200 block of Sansom Street, while being chased by police with guns drawn firing rubber bullets. Saj recalls groups of people carrying ATMs down their street, one even tried to bust one open almost directly in front of their house.
Police used tear gas on their block, they say, from both ends. One canister landed in the family's backyard and sent fumes through their home.
"The 52nd Street neighbors were terrorized," Saj Blackwell said. "We were terrorized by the police and we were terrorized by looters."
The two are among many Philadelphia residents who have shared accounts of police violence from that day. But now in an effort to bring more attention to those events, City Councilmembers Helen Gym and Curtis Jones introduced a resolution calling for public hearings on the police response to demonstrations. Gym said the hearings will help shape proposed legislation involving the use of tear gas coming in September.
"Ultimately, we don't actually know what the true policy changes are going to be until residents more fully articulate what it is that they experienced," Gym said. "I don't actually think we know the full scope of what happened."
Mayor Jim Kenney and Police Commissioner Danielle Outlaw have publicly apologized for police use of tear gas on peaceful protesters after a demonstration on I-676. Footage of the incident showed police firing tear gas at dozens of people climbing the embankment to exit the highway. One officer, who has since been fired, was caught on video using pepper spray at close range on a group of kneeling protesters.
Initially, both the mayor and the commissioner justified the action by claiming protesters grew violent — claims contradicted by video evidence and testimonies from protesters. The public apologies only came after a New York Times visual investigation of the incident and weeks of local coverage.
City Councilmember Jamie Gauthier, who defeated Blackwell's grandmother for her seat representing the 3rd District in May 2019, is a co-sponsor of the resolution calling for hearings. She has called on city officials to investigate the events on 52nd Street as they did the 676 incident. The West Philadelphia official and resident was there in the neighborhood when the riot police showed up with tear gas, rubber bullets, pepper spray and armored vehicles. She saw police use tear gas for an extended period of time, with officers using the chemical even after activity in the area had calmed, she noted.
"What happened on 676 was really awful, that we tear-gassed peaceful protesters," said Gauthier. "But I also think that we cannot just ignore that we also tear-gassed a Black residential neighborhood."
Thomas and Saj Blackwell said they'd like to see more community policing, where officers from the neighborhood collaborate with residents. In the meantime, the two say they'd participate in the hearings and encourage elected officials to reach out to community members.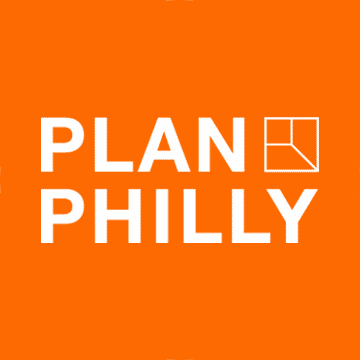 WHYY is your source for fact-based, in-depth journalism and information. As a nonprofit organization, we rely on financial support from readers like you. Please give today.