Return to Main Street: Historic West Philly corridor fights to keep its identity
Who is shaping the bustling corridor remains in flux as longtime businesses take stock of losses and newcomers eye opportunities.
Listen
3:26
Foday Kiatambe and his sister Fati Lafia sat behind sewing machines at their African clothing store on 52nd Street. The two recently moved Fati Fabric Store from Kingsessing to the bustling West Philadelphia corridor in hopes of benefitting from its heavy foot traffic.
"This street is real busy," Kiatambe said. "We want to diversify the business, for different people from all walks of life to come here. And I think this is the ideal location."
Kiatambe's show of optimism for the move comes just two weeks after rioters destroyed businesses and looted along 52nd Street during a weekend of demonstrations protesting the death of George Floyd and the legacy of brutally racist policing in the U.S. Fati was spared, but 15% of businesses along this part of 52nd Street suffered damage or losses that may result in permanent closure.
When the unrest began, Mohammed Uddin was preparing to reopen his two RC Bargain stores after months of closure due to the coronavirus pandemic. That reopening — earlier this month when the city entered Gov. Tom Wolf's yellow phase — didn't happen as planned. Much of his inventory — including furniture and electronics — was gone, taken by looters. Uddin estimates the business lost about $200,000 worth of merchandise between both locations.
Uddin pays $10,000 per month in rent — $5,000 per store, he says. Already, they're behind three months. He reopened to sell what's left of his inventory, but is waiting to see what insurance will cover before figuring out what is next for his business. At this point, it seems leaving may not be an option.
"We can't go anywhere," said Sakif Alam, Uddin's son, and manager of the business. "We already have a lease on it. We just have to go with what we can."
Such scenarios worry district Councilmember Jamie Gauthier, a resident with deep roots in the neighborhood. The first-term councilmember worries that vulnerable business owners will fall prey to developers "who may not even understand our community."
"It's not hard to envision a scenario where someone is feeling really vulnerable and they make a quick decision to recoup whatever they can and kind of get out," Gauthier said. "There are always those real estate speculation interests waiting in the wings to kind of buy low in an environment like this."
Pandemic-fueled closures and property damage are the latest challenges for 52nd Street, a corridor once known as West Philadelphia's Main Street, or "the Strip."
Changing shopping habits and disinvestment led to a slow decline in the 1980s and 1990s, trends exacerbated by the years-long refurbishment of the 52nd Street Market-Frankford Line subway stop that disrupted traffic and drove away businesses. In 2007, the Philadelphia Inquirer deemed 52nd and Market the "deadliest corner" in the city. However, in recent years, residents, nonprofits and local government have tried to attract businesses and promote the corridor. At the same time, gentrification has pushed west from University City. According to Zillow, home values for Walnut Hill and Cedar Park have nearly doubled from 2012 to March 2020.
A call for ownership, not 'Band-Aids'
Even before the looting, the coronavirus shutdown order battered small businesses with thin margins like those along 52nd Street, where around 90% of store owners in the area are immigrants or people of color, according to The Enterprise Center, a nonprofit working to preserve the corridor.
Many of the federal programs meant to alleviate the financial stress caused by the pandemic relied on preexisting relationships with banks. A report by the Small Business Association's Inspector General found that the Paycheck Protection Program, or PPP, failed to prioritize handing out loans in "underserved" areas or to small businesses owned by people of color and women, as required by the law that created it. It also didn't require lenders to collect standard demographic information, making it difficult to track who received federal assistance.
The lack of a social safety net compounded existing precarity for small businesses in Philadelphia.
"This is not just a corridor issue, but a small business and minority business issue as well," said Della Clark, president and CEO of The Enterprise Center. "When you look into the conditions prior to the pandemic and you add on three months of lack of revenue and lack of opportunities to generate revenue, it becomes devastating."
Local boosters have worked to stabilize businesses on the corridor for decades. The Philadelphia Department of Commerce first began working with small businesses as they struggled to survive the decade-long refurbishment of the El.
"The businesses were really hurting," said Aiisha Herring-Miller, senior director of the city's Office of Economic Opportunity.
Since that time, the city has spent more than $4 million to pay for new storefronts, permanent kiosks for sidewalk vendors and technical support for business-owners, through a combination of local and federal dollars. The Enterprise Center works as a "corridor manager," hearing from local businesses about their needs and working with the city and private entities to try to meet them.
The street is well-used by the area's more than 20,000 residents and nearly 14,000 daily SEPTA riders. As of late 2019, about 80% of its storefronts were occupied, a rate nearing that of certain parts of Center City.
Then came the coronavirus.
Small Business for America's Future, a left-leaning small business coalition, surveyed more than 1,000 small business owners about how they're surviving COVID-19, and found more than one out of five has taken on $100,000 in new debt. About a quarter have considered closing.
As protests over police brutality have proliferated, they've also parked conversations about structural racism in fields beyond public safety. Structural racism in financing and economic development could be next, Clark said.
"Instead of just continuously adding Band-Aids onto a situation…now the question is how do we put together a comprehensive strategy?" Clark said.
What that strategy could be isn't clear yet. But for Clark, the slow creep of gentrification and the quick destruction of looting are symptoms of the same problem: a lack of local ownership.
"Where you have ownership, and where you have investment, gentrification does not come up," she said. "This is really a conversation about ownership. This is a conversation about participation."
Both Clark and representatives from the Commerce Department floated the possibility of business owners purchasing the building they rent, in the event that the owners want to leave following the looting. Clark also called for new business and corporations moving into the area to offer ownership shares to the community.
With the help of Seth Berkowitz, the CEO of Insomnia Cookies, a Philadelphia-based company, the Enterprise Center has raised close to $200,000 in unrestricted relief funds to go toward inventory and repair for businesses damaged on June 1.
The city has also started two grant programs, one for the effects of COVID-19 and one for businesses damaged by looting. In the ZIP codes covering the 52nd street corridor, the city has awarded 150 microgrants, ranging from $2,500 to $10,000 for COVID-19 relief. Citywide, it set aside $1.4 million for businesses in historically disadvantaged communities that lost inventory or property.
Who is shaping the corridor remains in flux. A youth anti-violence and community engagement group wants to set up shop, as does Smith and Roller, a development company co-founded by Tayyib Smith and Meegan Denenberg, the duo responsible for The Institute of Hip Hop Entrepreneurship, among other projects. After helping create a notably diverse coworking space, Pipeline Philly, in Center City, they now plan to develop an entrepreneurship hub near 52nd and Arch streets.
City Councilmember Maria Quiñones Sánchez recently introduced a resolution calling for $500 million in investment in affordable housing and commercial corridors specifically aimed at helping Black Philadelphians and combatting entrenched racial inequities among its city residents.
City officials say it's not up to them to impose a vision. That should come from local residents.
"52nd street is changing… of course we don't want speculators to come into the neighborhood and sit on property," Herring-Miller said. "It's not the city's role to try to flip what a commercial corridor looks like, but what commerce is there for to assist the businesses if they want to reopen."
Some may not. Near the corner of 52nd and Ludlow streets, Koko Discount store, also known as Jeans World, remains shuttered. Owner Hyun Jin Choi is still waiting for his insurance company to review the damage after his store was looted during the early hours of June 1. Choi, who is 74 and lives in the suburbs, said he is grateful God kept the business safe for as long as He did.
Gesturing at upended cases and empty shelves, he said maybe this setback was "a sign," that it's time to retire. If he does, it won't be an easy choice.
"I enjoy it," he said. "That's why I've stayed here 40 years."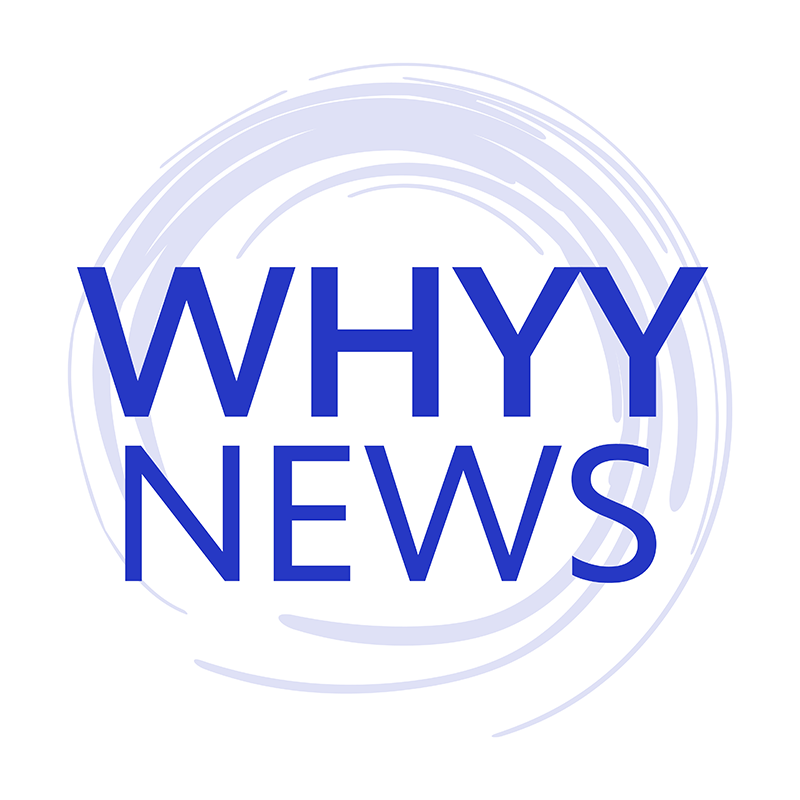 Show your support for local public media
WHYY is your source for fact-based, in-depth journalism and information. As a nonprofit organization, we rely on financial support from readers like you. Please give today.