What does 'defund the police' mean to a community that survived a police shootout?
Many residents of Nicetown-Tioga don't want police to completely disappear from their community but they want them to show up differently.
Shereda Cromwell says there's no real police presence in her neighborhood unless something is wrong.
She's a mother of three and a community advocate living in North Philadelphia's Nicetown-Tioga section, a predominantly Black neighborhood with a median income of $24,655. On tight-knit, multi-generational rowhouse blocks, kids play outside while parents worry about high indexes of unemployment and violent crime.
"The only time we see the police is when, you know, something awful has happened. When there's been a shooting or something like that," Cromwell said.
Last August, her neighborhood got national attention after a seven-hour shooting standoff that ended with no fatalities but left residents terrified and feeling that the police were not actually serving or protecting them. Police bullets left holes in homes and shattered front windows while children screamed in fear, barricaded inside.
"My kids are afraid of the police," said Cromwell. "They are afraid of the police because everything they're seeing on the news, every time they see officers on the news, they have their elbow or knee on someone. So my kids wouldn't even know how to approach police officers in the street."
The movement to defund the police is gaining momentum all across the country.
In the weeks since former Minneapolis police officer Derek Chauvin took George Floyd's life on May 25, tens of thousands of Philadelphians have taken to public streets demanding an end to police brutality, some of them calling for defunding, or even abolishing the police.
But not everyone means the same when saying the word defund. Cromwell, for one, doesn't want police to completely disappear from her community, but she wants them to show up differently — and in fewer number. They should be a part of the community, not a force of outsiders.
That could be possible, Cromwell said, if some of the $19 million intended for the Philadelphia Police Department until the mayor walked back the plan this week, went to community-based social services her neighborhood urgently needs instead.
"People that live in this community feel like a lot of times they don't have opportunities or they don't have choices," she said. "So when people feel that way, they create their own opportunities and they create their own choices, you know, sometimes doing things that may not be right."
She believes that if the city invested more resources into bettering her neighborhood, not just policing it, crime levels would decrease.
"People would feel like they have exposure and access to other opportunities or better choices," Cromwell said.
Public safety enforcement 'led by community'
Eric Marsh Sr., a longtime Nicetown-Tioga resident who recently moved to West Philadelphia, and an advocate against gun violence, agrees. Instead of over-policing underserved communities, the city should address the systemic issues and disparities that lead to higher crimes in those areas and regulate the sale and use of firearms.
"If we could figure out a way to reduce the number of weapons out on the streets of America, I think that would make for safer streets, not only for residents, but also for police. And then we could begin to de-escalate conflicts and disarm police," Marsh, who currently works for Councilmember At-Large Kendra Brooks, said.
Marsh thinks police should be better-trained and seriously penalized when they misuse their authority to harm or murder African Americans.
"I'm not sure if I'm willing to use the language 'abolishing the police,'" Marsh said. "What I know full well, is the foundation that the police force in America has been built on, which was the slave-catching and enslavement of Africans. So I'm not certain if we can afford to keep any of that root without it, again, growing into some type of oppressive system."
What Marsh would like to see is a type of policing that's led by the community. To take tasks that the police have increasingly dealt with — domestic violence, mental health issues, drug abuse — and put them back into the hands of specially trained social service providers. And to have a police force that's from the community, looks like the community they serve in, and works with it.
"I would like to see more cops walking the beat, more cops who are more engaged in just conversation, and getting to know the residents, getting to know a particular square," Marsh said.
Neighborhood policing 'should not look like a military occupation'
Pastor Troy K. Grant is the bishop of Oasis of Faith church, located a few blocks from last year's shooting in Nicetown-Tioga.
Days after the incident, his church organized an event for residents to heal and recover from the stress and fear brought by the police intervention.
But he thinks situations like that are isolated incidents. Overall, he thinks highly of the work the police are doing in his neighborhood.
"Policing is arduous. However, it is absolutely necessary," he said.
Grant says not all police officers are racist, and therefore, talking about abolishing the police doesn't make sense to him.
"I just don't think you can throw the baby out with the bathwater," he said. "I don't think, honestly, that there is any profession in the world where everybody is professional."
Jondhi Harrell is the founder and executive director of The Center for Returning Citizens, which works with formerly incarcerated people. He describes himself as a former gangster, who spent 25 years in a federal prison, and says he had a really bad relationship with the police while growing up.
Still, he also believes police force is necessary for public safety.
"If my little granddaughter or my little grandson is missing, I'm dialing 911. Two Sundays ago, when I came back from my office and my door was destroyed and my office was looted and in ruins, I dialed 911. I can't call Black Lives Matter. I can't call another community group and say would you investigate this break in?" Harrell said.
Harrell says, for him, defunding the police is really about restructuring the institution.
"Definitely demilitarizing; you don't need tanks and high-tech weapons except in maybe a hostage situation," he said. "Definitely a redistribution of resources; police departments are way over-budgeted, that money can be used in the neighborhoods that they are policing. And most of all, changing the culture, the thinking, and the behavior of the police, and that starts with their administration and their union."
Harrell says the police appear to be able to do a good job in white, wealthier communities but not in Black or brown neighborhoods, in part because of the lack of consequences for being racist or homophobic among its ranks.
"The only retraining they may need is sensitivity to different cultures. They already know how to be policemen, they already know how to protect. And so, the question is why aren't they doing it?" he said. "The conversation should be, how can we ensure that they do the job equitably across all social levels, racial lines, and sexual lines."
Police presence in neighborhoods should not look like a military occupation, Harrell says. Officers should park their cars and walk around, meet the neighbors, understand what they're going through.
But Harrell says in order for the change to happen, residents need to do their part too, and engage with the police in a non-confrontational way.
"This is not something you can sit back and watch on TV," he said. "It should be something that we are involved in, personally."

WHYY is one of over 20 news organizations producing Broke in Philly, a collaborative reporting project on solutions to poverty and the city's push towards economic justice. Follow us at @BrokeInPhilly.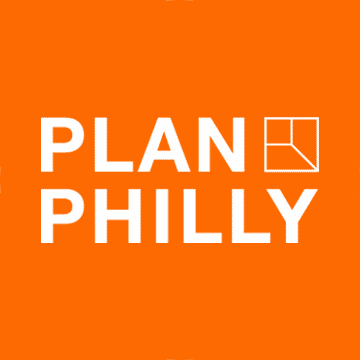 WHYY is your source for fact-based, in-depth journalism and information. As a nonprofit organization, we rely on financial support from readers like you. Please give today.