Kenney's track record doesn't bode well for police reform. Why should we trust him now?
Given Kenney's past record of deferring to police and FOP leadership, how seriously should Philadelphians take his new police reform plan?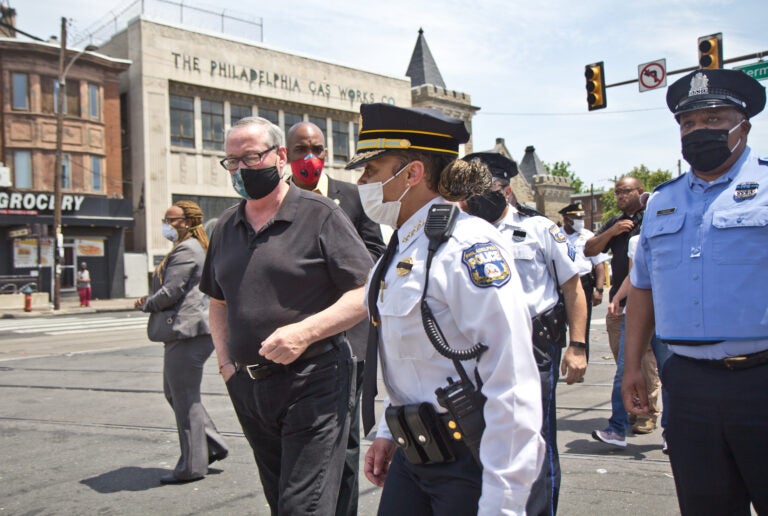 Throughout his tenure as Mayor of Philadelphia, Jim Kenney has always taken care to say the right thing. Like any skilled politician, he knows his audience and what they want to hear. If he's meeting with the supporters of the Bicycle Coalition, he promises miles of protected bike lanes. When meeting with parking-obsessed residents, he promises a veto for every block. Obviously, balancing the concerns of each group is an important consideration for any Mayor, but there is one constituency who, through his administration, have quietly gotten what they want every single time.
Amid the coronavirus pandemic, as the Department of Arts and Culture got eliminated and Public Health, Streets, Parks and Rec, and other key departments faced devastating cuts, Mayor Kenney's initial instinct was to increase the budget for the Philadelphia Police Department.
This isn't the first time Kenney has been caught looking out for the PPD.
Early in his tenure, Kenney announced that despite the estimated nearly $100 million in sunk debt servicing and renovation costs in the Provident Center, the city would be borrowing another $250 million for the Inquirer Building so it could serve as a new police headquarters in its stead. These sums aren't even counted towards the 30% increase the police budget has received under Kenney. Despite a 2017 promise to increase transparency, Kenney chose to severely redact complaints about police officers who commit misconduct. These redactions make the public database of complaints essentially useless. If you were to design a policy to prevent investigative journalism of civilian complaints, you couldn't do much better.
Just this year, Kenney signed off on the usage of tear gas against Black Lives Matter protesters, leading to chaos on I-676 as hundreds of people tried to get off the highway. The city also chose to fire rubber bullets, even at demonstrators who were trying to leave the area.The episode is now under investigation.  For an administration that has always said the right words about inclusion and treating everyone with dignity, it was a shocking decision. The defenses from the Mayor and Commissioner are almost comical — we tear-gassed people at a march against police brutality because we had no choice, we had to create a terrified stampede of people in order to maintain public order.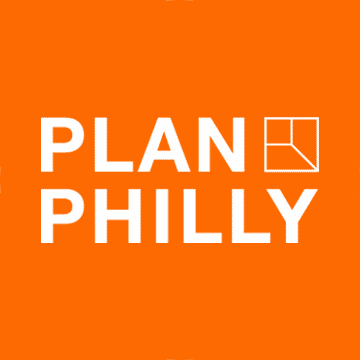 Given Kenney's ability to say one thing while doing the other, and his past record of deferring to police leadership and rolling over for FOP leadership during negotiations, how seriously should Philadelphians take his new police reform plan? In the long run, $19 million dollars is a drop in the bucket for a department closing in on $800 million in annual costs. Many of his proposals amount to reimplementing programs that he had previously eliminated. The most significant portion of the proposal is the promise to try and reinstate the residency requirement for officers and win concessions on an arbitration process that leads to officers getting their badges back, even after offenses like paying for sex, armed burglary, domestic violence, drag racing, retail theft, fighting with other officers, hit and run, assaulting detainees, stealing overtime, and racial epithets and paraphernalia.
Would you be able to continue at your job after one of these offenses? For most of them, you'd be more focused on staying out of prison than staying employed. Not at the Philadelphia Police Department, however.
It's worth noting that this arbitration system is not pro-police. Every Philadelphia Police Commissioner in the last decade has denounced the system as making it nearly impossible for them to do their jobs. The Mayor and Commissioner can create new guidelines for officers, but if the Commissioner isn't able to remove officers from duty for violating them, then these guidelines are essentially meaningless.
Until Mayor Kenney produces the changes to the arbitration system that police chiefs and advocates have been asking for, skepticism of his police reform push is warranted.
Correction: An earlier version of this op-ed mistakenly linked Mayor Jim Kenney to a change in police residency requirements made by former Mayor Michael Nutter.
WHYY is your source for fact-based, in-depth journalism and information. As a nonprofit organization, we rely on financial support from readers like you. Please give today.