Philly to slash police oversight, anti-violence initiatives while increasing PPD budget
This is exactly the wrong time for such a move, critics say, especially one that would hit youth hard.
Mayor Jim Kenney is proposing to decimate the city's main civilian police oversight board and a string of anti-violence programs while funneling nearly $23 million in new funds to law enforcement.
While the cuts predate recent unrest spurred by the killing of George Floyd, Breonna Taylor and Ahmaud Arbery, critics say boosting police funding at a time of widespread outrage over police brutality is a step in the wrong direction.
"The budget is so perplexing because they're trying to arrest their way out of crime," said Devren Washington, an organizer with Philadelphia Black Lives Matter. "When you look at all the social services that provide the smallest blanket of relief — he (Mayor Kenney) cut them all."
Under the mayor's revised municipal spending proposal, which must still be approved by City Council, the Philadelphia Police Department will be able to raise salaries and hire new staff.
At the same time, the city is proposing to slash 18% of funding for the Police Advisory Commission, its main civilian oversight entity, a WHYY and Billy Penn review of budget documents found. And the city's anti-violence efforts would also shrink by 21% — a $2.5 million reduction that will be felt across several programs that serve at-risk young people and their families.
Facing severe revenue shortfalls linked to the coronavirus, the administration's amended budget slashes $370 million from a variety of departments, with cuts to everything from housing programs to a proposed street sweeping expansion.
Only fire and police saw increases. Kenney has now proposed a $790 million operating budget for police.
That increase includes not just $14 million in new spending Kenney outlined in a revised budget but also an earlier $5.2 million increase the Mayor had sought in his first draft, just one month prior.
Separately, the administration outlined a more than $11 million increase to bring the PPD's capital budget –– which funds building projects and infrastructure costs –– up to $62 million for the year. This increase includes another $3.7 million in new funds from the city.
"While we respect all opinions on this matter, the gravity of these issues require a boost in funding to carry out the administration's goals in tackling these challenges," Kenney spokesperson Mike Dunn said. "This budget gap also opened unexpectedly and required quick and decisive action."
Hans Menos, who Kenney appointed to head the independent police oversight board in 2018, said his staff will drop from 10 to 7 employees. The cuts highlight Philadelphia's anemic police oversight investment compared to other cities, Menos said.
If approved by Council, the Police Advisory Commission's annual budget will drop from $668,700 to $540,000 at a time when the public is demanding increased police transparency.
Some cities make oversight funding proportional to the department's budget — so if one goes up, so does the other. In New York City, the police oversight council gets 0.65% of the police department's annual budget. The rate is even higher in Chicago, where the watchdog arm receives 1%.
"This guarantees independence, and it guards against what's happening here, which is uniform cuts to oversight but raises and an increase for police funding," Menos said. "It furthers the chasm."
Youth programs would be especially hard hit
All told under the proposed plan, just over $9.5 million is allocated to anti-violence initiatives — an investment equivalent to just 1.2% of the hundreds of millions earmarked for policing.
The cuts to the Office of Violence Prevention, which operates out of the Managing Directors Office, will hit young people particularly hard. They include a 50% reduction to a $1 million annual community grant fund, the elimination of two staff positions and the office's mentorship program for youth on probation. Officials said youth who were receiving guidance through that program would be referred to Juvenile and Adult Probation and Parole.
Kenney's budget also calls for the elimination of the Youth Violence Reduction Partnership, a separate intervention program that provides at-risk youths and their parents with drug treatment, job readiness services and mental health counseling, city officials confirmed.
As with many budget revisions, the police department also tweaked expenses from previous year to reduce costs, even as it gained funding year over year. One of the book-balancing cuts: striking $368,000 in money earmarked for unspecified gun violence reduction initiatives. That lump sum was a one-time investment for the last fiscal year — another sacrifice to the pandemic, officials said.
In an unrelated cost-saving measure, the PPD may also delay its own Police-Assisted Diversion program, according to city spokesperson Dunn. The initiative had directed low-level, non-violent offenders away from jail and and towards social services.
Rev. Dr. Malcolm Byrd, an interfaith leader in Philadelphia, said cuts to programs like these are misguided, especially right now.
"It can inadvertently communicate that there is more confidence and urgency to have a full staff complement of police officers, and that non-violent prevention lacks significance," Byrd said.
Much of the proposed funding increase for the department will go toward officer salaries. Blindsided by the coronavirus pandemic, the Kenney administration rushed a one-year contract extension with the city's police union that included a 2.5% raise for all city officers.
Dunn, the mayoral spokesperson, defended the budget priorities, saying they were informed by "experiences in the Great Recession" of 2008-2009, when the city last faced a major budget crunch.
"One such lesson was that funding cuts for essential services like public safety take years to recover from," he said. "For this reason, we chose not to reduce the budget of the Philadelphia Police Department or to implement any police layoffs."
Some of the new funding would help pay for efforts to improve police accountability, Dunn said, such as "anti-racist training" for officers ($300,000) and additional body cameras ($758,000). But the funding bump would also cover other costs, like 20 new Intelligence Bureau positions and a traffic safety officer program launched by Council President Darrell Clarke.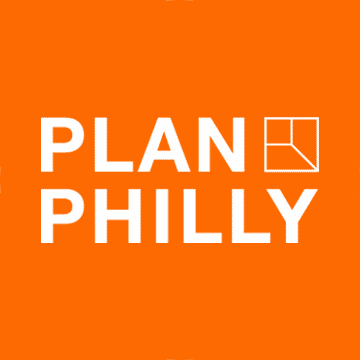 Kenney admin: Funding police *is* an anti-violence strategy
Dunn characterized the increase in police funding as an anti-violence program itself.
"We firmly believe that one life lost to violence is too many, and therefore move to boost funding and support for the Police Department," he said.
Kenney has not so far seen increases in police funding correlate with a drop in violent crime.
Policing is the largest single component of the city budget, encompassing fully 16% of the city's $4.89 billion general fund expenditures, not counting related pension costs. Under Kenney's tenure, the PPD budget has grown by about 30% — up from about $640 million in 2015. Yet shootings and homicides have generally increased.
Homicides rose in parity with revenue increases, jumping nearly 30% between 2015 and 2019. The clearance rate for homicides, meanwhile, dropped from 57% to 50%.
City Council was scheduled to hear testimony on the proposed police budget on Monday, but that hearing was canceled in the light of the weekend's unrest. In the interim, protestors marching across the city have called for political leaders to reject the mayor's plan and reduce funding for police.
BREAKING: @PhiladelphiaGov has delayed the budget hearing on @PhillyPolice. Our pressure to #DefundThePolice is working:
Click here and tell @PhillyMayor and @PHLCouncil: no new budget with a $14m increase for police and big cuts for the services we need: https://t.co/p3OvGqGuQd https://t.co/islqcAeJOP

— Philly We Rise (@phillywerise) May 31, 2020
Black Lives Matter and other groups have been calling on Council to reject Kenney's police budget for weeks now. Washington, of Philly BLM, said the budget cuts imperil both Council and Mayor's long-term plans to address poverty, crime and mass incarceration.
During their campaigns last year, many councilmembers vowed to triple funding for the Police Advisory Commission, where an 18% cut now awaits their approval.
"A lot of people [in the administration] have put time into thinking about the root cause analyses of these issues, but the moment things get hard and hard decisions must be made, [Kenney] throws out those valuable strategies and just gives it to the cops," Washington said. "I'm even more disappointed in City Council."
Following a widely circulated "Defund the Police" petition targeting Council, legislative staffers have been bombarded with emails about the PPD's budget increase. According to an internal email sent out early this week, the council president's office advised staff to create emails filters to block the flood of complaints.
Clarke's office declined to immediately comment on the proposed funding changes or calls to reject the budget out of hand, saying it was premature.
"In many cases, including public safety departments, those budget hearings and key testimony hasn't even been held yet," said Joe Grace, a spokesperson for Clarke. "All these decisions and many others on appropriations of every city department will be decided by Council, and a city budget adopted by June 30th, as required by city law,"
Council will hear public commentary on the issue from 3 to 5 p.m. on Tuesday, June 9, following  rescheduled hearings.
WHYY is your source for fact-based, in-depth journalism and information. As a nonprofit organization, we rely on financial support from readers like you. Please give today.