Project HOME to launch 'groundbreaking' collaborative to address Philly's opioid epidemic
The nonprofit is teaming up with three hospital systems to provide people a direct path from the emergency room to supportive housing.
Listen
1:22
Backed by a $25 million donation, Project HOME is launching a "pioneering" initiative it says will change the way Philadelphia helps individuals experiencing homelessness and struggling with opioid addiction.
The Estadt-Lubert Collaborative for Housing and Recovery will see the city's biggest hospital systems — Jefferson Health, Penn Medicine, and Temple Health — team up with the venerable nonprofit to offer this vulnerable population a seamless path to permanent supportive housing after patients are discharged from the emergency department.
The goal is to build a data-driven "ecosystem of healing" that will save lives over the next five years, and hopefully, well into the future.
"This is a big deal," said Temple Health president Michael Young during a news conference on Wednesday.
The citywide effort is expected to start this summer. It comes as Philadelphia struggles to find permanent solutions to an opioid epidemic that's become more acute since the powerful sedative xylazine has infiltrated the drug supply.
Primarily used by veterinarians in the treatment of horses, "tranq" depresses the central nervous system and can cause deadly side effects when mixed with fentanyl, the synthetic opioid that's effectively replaced heroin. When injected, the potent combination can slow down breathing, and drop a person's blood pressure and heart rate to dangerously low levels. It also causes severe wounds resembling chemical burns that can require amputation.
Dr. Lara Carson Weinstein, program director of Jefferson's Addiction Medicine Fellowship, said people land in the emergency room to get treatment for these wounds, but also for a host of other ailments tied to the daily demands of having a substance abuse disorder, including infections from not having access to clean needles.
It's common for this population to put off needed medical care for a variety of reasons, including fear of experiencing severe withdrawal symptoms. But Weinstein said the hospital can be an opportune place to move these patients toward recovery, especially if doctors and nurses are teaming up with certified recovery specialists versed in helping people in addiction because they were once in their shoes.
"When someone comes into the hospital, it's actually the perfect time, if they're willing, to start medications for opioid use disorder, such as buprenorphine or methadone. It'll both treat their withdrawal symptoms, protect them from overdose, and get them on the road to ongoing medication-assisted treatment so they are not driven by opioid addiction to just use," said Weinstein.
Over the next five years, Project HOME will create a total of 150 beds for people experiencing homelessness and opioid addiction. Some of them will be so-called entry-level beds — beds for people fresh out of the hospital who still need time to get stable. Others will be part of the nonprofit's supply of permanent supportive housing. Subsidized by government subsidies, these beds offer people an opportunity to continue their recovery while receiving social services.
Under the initiative, Project HOME plans to renovate some of its existing beds, but also develop new ones, said Associate Executive Director Joan McConnon.
"The goal is permanent supportive housing," said McConnon. "We have folks who have stabilized in recovery that have moved out from permanent supportive housing into market-rate apartments. So it's all a transition as people are ready and able to move on."
Once the collaborative is fully realized, Project HOME hopes to serve at least 300 people a year, said president Sister Mary Scullion. In 2021, the most recent year for which data is available, a total of 1,276 people died after overdosing in Philadelphia — the city's highest tally to date.
"By bringing together a public-private partnership…we are building something that is truly greater than the sum of its parts and can serve as a national model for addressing substance use in cities and neighborhoods nationwide," said Scullion.
The $25 million gift, courtesy of philanthropists Pam Estadt and Ira Lubert, will be used to get the new collaborative off the ground. Scullion said a total of $100 million is needed to fund the program through its first five years.
Through the collaborative, each hospital system is set to receive $2.5 million for staffing and other expenses. Under federal law, hospitals are required to provide emergency medical care to anyone who comes through their doors. But it's not uncommon for these institutions to be left with large unreimbursed costs, even with Medicaid and Medicare, after treating people experiencing homelessness.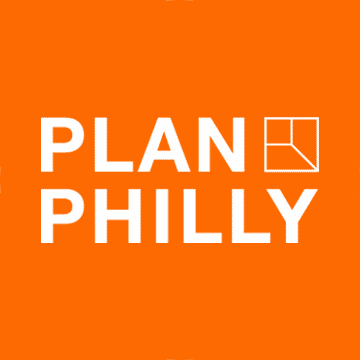 WHYY is your source for fact-based, in-depth journalism and information. As a nonprofit organization, we rely on financial support from readers like you. Please give today.