Philly bills seek to stem 'tidal wave' of expiring affordable housing units
The legislation places new requirements on property owners who operate federally-backed affordable housing units.
City Council on Thursday unanimously passed legislation aimed at preserving Philadelphia's supply of federally assisted affordable housing units.
These units are not permanently affordable. They rely on property owners agreeing to keep them affordable with the help of rental subsidies and tax credit deals — arrangements that expire if a property owner lets them. This is what happened at the University City Townhomes, a soon-to-be-shuttered affordable housing complex in West Philadelphia.
"If we learn nothing else from the UC Townhomes saga, it is that the city must take a bolder and more proactive approach to affordable housing preservation. Because the UC Townhomes are the very tip of the iceberg," said City Councilmember Jamie Gauthier.
There are upwards of 34,000 federally assisted units across Philadelphia, according to the National Housing Preservation Database. More than a third of them could go offline in the next decade.
Last year, Gauthier introduced the "People's Preservation Package," a pair of bills that require property owners to give notice if they intend to end affordability, including 130 days if they want to sell or transfer their property for anything other than affordable housing.
The package is also designed to empower tenant organizations and affordable housing providers, giving them and the city 45 days to bid on these properties before they are marketed. They will also have the chance to match any market-rate offer made to these property owners.
The other measure requires the city create a directory of affordable housing properties and to track the expiration dates of federally assisted units.
"This is a critical moment in Philadelphia's history and we must make a choice. Will we let economic forces discard working class Black and brown residents from the neighborhoods they have built and stewarded? Or will we wrap our arms around the 12,000 families facing the impending doom of displacement," said Gauthier.
Gary Jonas, president of the Building Industry Association of Philadelphia, which represents private developers in the city, said Gauthier's package is well-intentioned. But he also said it's counterproductive because it will dissuade property owners from wanting to maintain these federally-backed units in the first place.
Property owners often keep their units affordable for a few decades before selling or converting them to market-rate apartments — their opportunity to turn a profit after years of operating on thin margins.
"That's why people do it. And that's why it's set up that way. As soon as you make someone a villain for using the program the way the program is designed to be used, people are going to say, 'Well, I'm not gonna do it. Why would I do it if at the end of this, when the property is valuable, I'm demonized for wanting to take advantage of that value?''" said Jonas.
The Building Industry Association of Philadelphia, which represents private developers in the city, did not immediately respond to a request for comment.
Last month, the city settled a federal lawsuit with the owners of the UC Townhomes. Under the agreement, IBID Associates will donate part of the complex's land for 70 new units of affordable housing. The limited partnership must also pay the city $3.5 million. The money will be used to create a "tenant fund" that will support the households displaced to make way for a new development that will occupy the rest of the blocklong site at 39th and Market streets, part of a swiftly gentrifying section of Gauthier's councilmanic district.
The lawsuit was rooted in legislation connected to IBID's decision not to renew its affordable housing contract with the U.S. Department of Housing and Urban Development after nearly 40 years.
The move required nearly 70 households to leave a complex built with the explicit goal of providing affordable housing in an area known as the Black Bottom, a working class section of West Philadelphia that was largely demolished in the late 1960s and 1970s to make way for a new science and technology campus.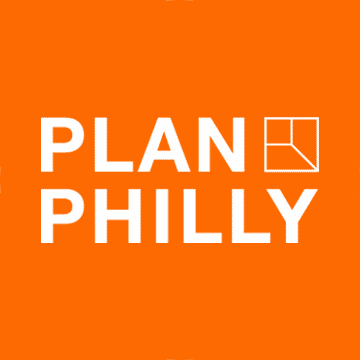 WHYY is your source for fact-based, in-depth journalism and information. As a nonprofit organization, we rely on financial support from readers like you. Please give today.