'As weak as it gets': Philadelphia's housing market is struggling to blossom this spring
Mortgage rates are still high. And home prices are still overvalued, saddling buyers and sellers with an affordability problem that won't budge.
Spring is typically a hot time for the residential housing market in Philadelphia and around the country. But this year is far from typical.
Compared to past seasons, the market is struggling — mightily — to blossom.
"It's about as weak as it gets," said Mark Zandi, chief economist at Moody's Analytics.
"It's kind of consistent with the worst of sales during the peak of the pandemic when we were all shut in. Or go back to the financial crisis back in '08/'09. It's those kinds of levels."
Mortgage rates hit a 20-year high in 2022. And while they've come down a bit, they are still nowhere near the lows seen during the height of the pandemic. The result, when combined with high home prices, is an ongoing affordability problem that's continuing to stifle buyers and sellers.
The national average for a 30-year fixed mortgage is about 6.5%, according to finance company Freddie Mac. That's higher than it was at the same time last year, when the average rate was closer to 6%.
Nationwide, home prices remain overvalued by about 20%, said Zandi. Things are better in Philadelphia — prices are up between 10% and 15% — but first-time homebuyers are still being priced out of the market.
Inventory is also incredibly low because more homeowners are staying put, further squelching overall demand in the Philadelphia metro area. The area includes the city and the surrounding suburbs, as well as parts of New Jersey and Delaware.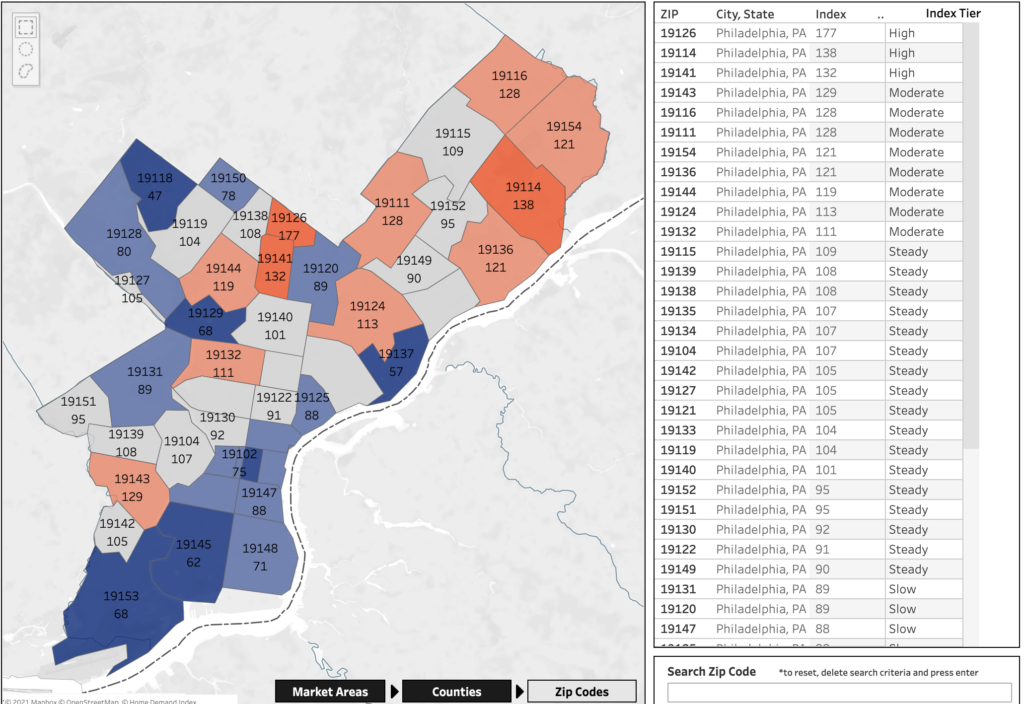 Realtor Maria Quattrone, owner of RE/MAX@HOME, said this spring's home-buying and home-selling season is the slowest she's experienced in more than a decade. Active listings in the metro area are down 25% compared to the same time last year.
"It's extremely significant. It's led to pendings down 30% and sales down close to 30% year over year," said Quattrone, who's been a realtor for nearly two decades.
There is demand for housing in some pockets of Philadelphia.
According to Bright MLS, demand was high in March in the East Oak Lane and Ogontz neighborhoods near Northwest Philadelphia. The same was true for parts of Torresdale in Northeast Philadelphia. Spruce Hill in West Philadelphia, Fox Chase in Northeast Philadelphia, and East Germantown in Northwest Philadelphia were among the neighborhoods that saw moderate demand for housing, according to the same report.
That's a reflection of interest from both first-time home buyers and investors, said Quattrone.
"A lot of first-time home buyers in those areas because of the price point," said Quattrone. "Investors also buy in those areas, taking properties and rehabbing them. There's a lot of properties that are sitting vacant or need extensive rehab, especially in the Germantown section."
On Wednesday, the Federal Reserve raised borrowing costs by a quarter percentage point as part of its ongoing effort to tame inflation.
Economists and real estate experts don't expect the hike, the central bank's 10th consecutive interest rate increase, to have a dramatic impact on mortgage rates going forward.
"To me, it seems that they've mostly kind of plateaued. There are some slight volatilities because of everything happening in the market, but I don't anticipate them going over 7%, for example," said Andy Winkler, director of housing and infrastructure at the Bipartisan Policy Center in Washington.
A recession could bring down mortgage rates, said Winkler, but the pent-up demand for homes could easily drive up home prices, potentially offsetting the drop.
In the meantime, change is not in the cards.
"The market has kind of settled into place a little bit," said Winkler.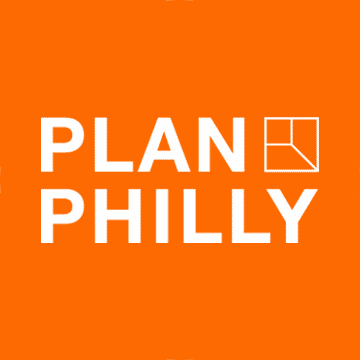 WHYY is your source for fact-based, in-depth journalism and information. As a nonprofit organization, we rely on financial support from readers like you. Please give today.