Philly mayoral candidates talk affordable housing and development
The forum in Center City focused on how to preserve and grow the city's limited supply of affordable housing.
What questions do you have about the 2023 elections? What major issues do you want candidates to address? Let us know.
Inside a packed sanctuary in Center City, the four mayoral candidates in attendance took turns answering questions about one of Philadelphia's most pressing problems: its affordable housing crisis.
During a two-hour forum held Wednesday night, they calmly explained how they would increase the city's limited supply, ensure more units don't disappear, and look to fund both of those efforts.
All of the candidates said they would turn to the city's considerable stock of vacant lots to help grow the city's inventory of affordable units, an ongoing need directly tied to Philadelphia's status as the poorest big city in the country.
"The city should not be holding these blighted properties. We need to transform them into affordable housing," said former City Controller Rebecca Rhynhart, one of 10 Democrats running to be Philadelphia's next mayor.
"We have to increase the supply in order to reduce the demand," said retired Municipal Court Judge James DeLeon.
Philadelphia already disposes of city-owned land for a variety of affordable housing projects. But the process is widely viewed as too complex and too slow, making it a challenge to scale the practice to help meet the persistent need for affordable units.
An audience member stands to ask a question during a housing and development mayoral forum at Broad Street Ministry. (Emma Lee/WHYY)

Members of the Philly Rent Control Coalition wear matching T-shirts to the housing and development mayoral forum at Broad Street Ministry. (Emma Lee/WHYY)

Loraine Ballard Morrill (right), moderator of the housing and development mayoral forum at the Broad Street Ministry poses questions to the four candidates who attended (from left) Jimmy DeLeon, Allan Domb, Hellen Gym, and Rebecca Rhynhart. (Emma Lee/WHYY)

Asantewaa Nkrumah-Ture of the Philadelphia Tennants Union attends the mayoral forum on housing and development wearing a ''Save Chinatown'' hat. (Emma Lee/WHYY)

John Erenis pickets outside the Broad Street Ministry where candidates for mayor of Philadelphia participated in a forum about housing and development issues. (Emma Lee/WHYY)

Audience members pack the sanctuary at the Broad Street Ministry for a housing and development mayoral forum. (Emma Lee/WHYY)
It's why former City Councilmember Helen Gym said she'd look to improve the Philadelphia Land Bank, a quasi-governmental clearinghouse charged with putting vacant city land into functional use. The agency currently has about 5,300 vacant lots to its name.
Gym said she would start by making the Land Bank more transparent and accountable.
"Sometimes when things are hidden away, nobody really changes their behavior. When they become public to everybody, everybody holds each one of us accountable," Gym told the crowd at Broad Street Ministry.
Candidates also talked about the need for Philadelphia to help homeowners repair their properties so they aren't displaced because they couldn't afford to make needed fixes.
They were also asked how they would preserve the city's supply of federally assisted units, many of which could disappear over the next decade if property owners choose not to renew their affordability contracts. The issue has made headlines over the last two years after the owners of the University City Townhomes decided not to renew their contract with HUD after nearly 40 years.
At least 1,700 federally assisted units in Philadelphia are tied to affordability restrictions that could expire and vanish in the next few years, and 3,400 over the next decade.
Former City Councilmember Allan Domb, who helmed a real estate empire before running for office, said the city needs to incentivize these landlords so that they maintain their units as affordable and don't turn them into market-rate apartments after their contracts expire.
"Whether that's through some sort of a payment from the city to extend the contract or a technique called a buy-down of the loan if their loan is coming due where you buy the interest rate down," said Domb.
None of the candidates said they would look to bring back rent control, though Gym said that forms of rent stabilization "have to be on the table." Most of the candidates did say they want to create a new rent subsidy program that would exist in addition to the housing choice voucher program facilitated by the Philadelphia Housing Authority.
Rhynhart said funding for the subsidy could potentially come from the Neighborhood Preservation Initiative, the massive bond-backed program initiated by Council President Darrell Clarke to create more affordable housing, revive commercial corridors, and improve neighborhood infrastructure.
Unlike the forums where candidates have traded barbs, Wednesday's event was mild-mannered and civil, save for a pair of outbursts from some audience members.
At one point, the forum was interrupted for several minutes by a woman who wanted to bring attention to MV Realty, a real estate company being investigated by the Pennsylvania Attorney General's Office for allegedly scamming residents who purchased their properties.
A group of housing activists in matching red T-shirts also stopped the forum to call on the candidates to support rent control so there are fewer residents facing eviction.
The forum was organized by the Philadelphia Association of Community Development Corporations, Regional Housing Legal Services, the Local Initiatives Support Corporation, the Urban Affairs Coalition, and the Urban League of Philadelphia.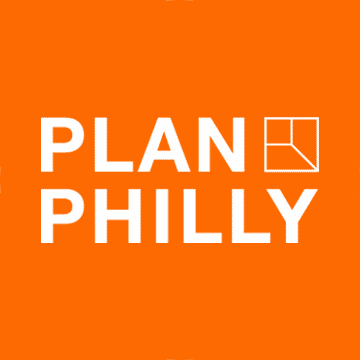 WHYY is your source for fact-based, in-depth journalism and information. As a nonprofit organization, we rely on financial support from readers like you. Please give today.