Pandemic-era benefits are long gone. Philly advocates are trying to bridge the gap for families living in poverty
Families with low income are determined to break the cycle. But the end of some federal assistance is making that harder, experts say.
Listen
3:28
From Philly and the Pa. suburbs to South Jersey and Delaware, what would you like WHYY News to cover? Let us know!
Alisha Gillespie likes to focus on silver linings.
Flashing a smile in her new home in Chester, she is an advocate for people like her. Her life experiences are her expertise. One day, she hopes to be a motivational speaker.
Gillespie, 34, was born into poverty, but wants to change that trajectory for her own kids.
"Poverty is for me … the hustle everyday just to get the bare necessities. That is what poverty is to me. Just to be able to survive," Gillespie said. "You have to fight for everything you want and need."
The latest Census report reveals a stark reality. Childhood poverty rates nationwide have doubled since the year prior. Experts call it "family poverty."
Just one year prior, those rates had hit historic lows.
Gillespie, a single mother with three young boys, 16, 11, and 8 years old, feels like she is stuck in a revolving door at the welfare offices. She is tired of being a regular.
But it is a struggle to come up for air, she says. Two years ago, in the throes of the pandemic, she fell ill and was unable to work. Her kids pumped gas and did other odd jobs to make money.
"The type of kids I have, they're like, 'Mommy can't do it. And we got to figure it out.'," she remembered. "I would have never thought it would have came to that."
During that time, Gillespie said the Child Tax Credit provided some help. However, it did little to cushion the blow of inflation. The mom of three is frustrated with the inadequate care and support for single parents.
Expenses such as utility bills, gas, and food skyrocketed, so the added benefits only bought her an additional $300 in groceries, maybe the kids' new shoes, but not enough to add to her savings.
"It wasn't nothing for me to build any longevity off of," she explained.
The instability of the pandemic had lingering impacts.
Other families in fragile financial situations faced job loss and feared eviction. Some were one illness away from not being able to pay their bills, like Gillespie.
Others, like Kia McCray, lost family and as a result income.
McCray, 43, became a single parent when her father's children died suddenly after complications from COVID-19. At the time she was unemployed, and left to care for their four children.
Years before that, she had been diagnosed with congestive heart failure. She felt like her head was spinning.
"It was like a horror movie," she recalled. "Everything was so scary."
McCray relied on the Child Care Tax credits to help her stay afloat — pay bills, keep her kids fed and clothed. Then assistance ended.
No heads up. No case worker to walk her through the transition. All she knew was that her only source of income was no longer available.
"It was just like a punch in the stomach, like a really quick punch in the stomach that you weren't prepared for," she added.
That year, she frantically put in applications, looking for work to help sustain her household of five.
Last September, she got a call back. She got the job as a food service worker at a local school.
Now, she can get what her kids need — and sometimes what they want.
Gillespie and McCray are among the many families in Philadelphia who have been feeling more financial strain in the last two years.
They are current members of the Network Advisory Council for the Building Health and Wealth Network at Drexel University. The program provides financial literacy and peer support for families with young children and low income.
Through training and building community, the two realized they were not alone.
'We already knew'
Surveys show that the level of need has only increased since some pandemic-era benefits expired last year, particularly among families with low income who benefited from the Child Tax Credit.
Despite overwhelming support by families and scholars, Congress allowed that assistance to expire. Nearly three years later, the effects have begun to unfurl.
"Here we are. Now that we have the numbers to prove what we already knew was going to happen — that child poverty has doubled," said Mariana Chilton, professor of health management and policy at Drexel University.
For advocates working on the ground floor, getting families out of the cycle of poverty is key to their children's health.
In Southwest Philadelphia, the African Cultural Alliance of North America (ACANA) seeks to do just that. ACANA serves African immigrant and refugee communities in Philadelphia to access legal, health, and social services. The average annual income in the neighborhood it serves is $25,000.
"For a family of four, you cannot live on such an amount, and be able to take your children or your family out of poverty," said Voffee Jabateh, ACANA's CEO.
ACANA is in partnership with The Promise in their Family Stability Program. The goal is to improve economic outcomes for the poorest families in the city.
Jabateh said the Child Tax Credit helped a lot of families who could not afford to save money. For some, it provided a pathway to homeownership in concert with Philadelphia's First Time Homebuyer program.
"By doing that, they take their family out of poverty and the cycle of dependency is broken," he said.
Public benefits alone are not enough to sustain a family, he added, but they give people the stepping stones they need. Case in point, the benefits provided to lower-income families during the pandemic.
Policy experts and family advocates say the Child Tax Credit program was one of the most successful federal supports for families living in poverty, yet it fell by the wayside.
To qualify for the extra $150-$300 per month, households needed to have at least one child and make less than $70,000 per year.
As of the latest Census count, almost 23% of families in Philadelphia live below the poverty line, with an annual income of $25,750 or less, and almost 12% live in deep poverty, with an annual income of $12,875, according to the latest Pew Charitable Trusts "State of the City" report.
Chilton has studied the effects of public assistance on children and their caregivers for about 25 years. She works directly with families, who are part of the discussions around what is needed on a policy level.
"It's important that we actually view these federal policies, allowing the child tax Care Credit to expire, is intentional neglect, and is in the form of structural abuse of children," she said.
"We cannot … be OK with talking about numbers going up and down and forget the violence that's being committed against families with young children especially."
Over the years, she has seen how intertwined poverty is with trauma.
Poverty, Chilton explained, is not just about finances. It affects health outcomes, too.
Children born into poverty are more likely to die earlier, with a 20-year lifespan difference compared to children born into families above the poverty line, according to a recent US Department of Health and Human Services study for the National Library of Science.
In Philadelphia, that 17-year-lifespan difference can be traced by ZIP codes with the highest rates of deep child poverty.
But Chilton underscores the importance of programs that uphold families who earn less than $25,000 per year.
"I really, really wish that we could talk about family poverty, especially thinking about what kinds of policies we need to have in place for caregivers for mothers and fathers who are taking care of their young children who have low wages, who are deeply stressed, who get very little work supports in order to take care of their children," Chilton said.
Poverty is a crisis, she explained, one that affects the early developmental periods of a child's life and throughout adulthood. Every ounce of support counts.
Chilton advocates for a holistic network of aid to boost economic and social wellbeing, which includes key benefits like child care.
But on Sept. 30, the emergency child care support also expired. Like the Childcare Tax Credit, the assistance was funded by the American Rescue Plan Act (ARPA).
If parents or caregivers cannot go to work, they cannot afford rent or food, and the cycle continues.
Mai Miksic, managing director of early learning at United Way, says child care is a pillar of support for young children. Removing or limiting access affects people with limited means the most.
"Inevitably, you're going to impact the well-being of those kids," she said. "Not to mention the economic impacts of parents having to scramble to find alternative care arrangements, and perhaps even cutting back hours or dropping out of the workforce altogether."
As Gillespie pieces together her budget, now subtracting the additional $300, she is focused on helping others like her through community-building and transparency.
"I recognize a lot of my pain positioned me into purpose … and to turn it into power. No longer am I ashamed to speak up about life and circumstances," she said. "[I'm' being that example of how you can still persevere with being a single parent."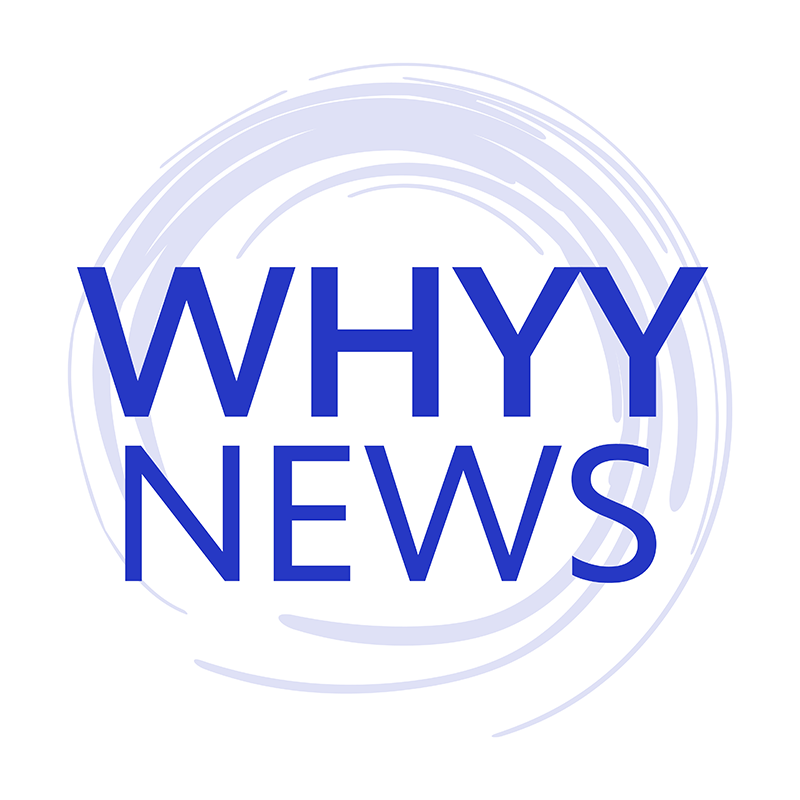 Get daily updates from WHYY News!
WHYY is your source for fact-based, in-depth journalism and information. As a nonprofit organization, we rely on financial support from readers like you. Please give today.