Kenney's proposed 2021 budget would cut taxes and raise spending — but not for police
The ambitious spending proposal looks to improve core city services such as street sweeping while accelerating cuts to wage and business taxes.
Updated: April 15, 11:00 am.
After a year of belt-tightening, Philadelphia Mayor Jim Kenney unveiled an ambitious $5.18 billion spending proposal that looks to boost city services and avoid layoffs while simultaneously accelerating cuts to business and wage taxes.
The latest budget comes after a year of uncertainty that concluded with City Hall moving onto sounder financial footing thanks to $1.4 billion dollars in federal relief aid from the American Rescue Plan.
The spending plan, if approved by the City Council, would restore hundreds of millions of dollars cut in last year's $4.9 billion budget in the wake of the coronavirus shutdown by pumping cash into education, libraries, street sweeping and paving, economic development, anti-violence programs, and more. But the city's police department — now grappling with an increasing homicide rate and calls for reform — would see its budget frozen.
The administration, in a budget presentation to City Council obtained by WHYY News, also trumpeted over a billion dollars in planned capital spending on infrastructure like street repaving over the next six years. It also includes roughly $1.43 billion to cover employee benefits, like pensions — a $132 million increase over the last budget.
Neglected departments, like the city's libraries, Parks & Rec, and the Commerce Department, would see millions return after deep cuts last year — with libraries able to restore five-day-a-week service. The Community College of Philadelphia would receive a $4 million funding increase and the Fire Department would get $15 million to maintain operations, another major increase.
After a year marked by large and visible encampments of people experiencing homelessness, the budget includes $42 million in federal grant dollars for housing homeless individuals in non-congregate shelters and capital improvements to shelters. The administration also included emergency rental assistance in the budget, also supported by Biden's American Rescue Plan.
The administration also said it would avoid raising any taxes while initiating the "largest wage tax reduction since 2009" and making steeper cuts to the net income portion of the city's business taxes, valued at some $343 million over five years.
Budget documents also indicate the city plans to borrow some $270 million, the largest debt increase ever, to help cover the capital investments.
Law enforcement was notably absent among the battery of departments named for funding infusions.
A budget presentation indicated that Philadelphia Police Department spending would remain basically flat for the second year in a row. The proposed $727 million budget represented a 2.4% decrease in police funding as a share of the city's general operating budget than in 2016, according to the Kenney administration. The police department remains the city's largest.
Separate from the $727 million plan is $13 million for "911 co-responder and mobile crisis units" — an investment made in response to community demand after last year's police killing of Walter Wallace Jr.  That money will go to the Department of Behavioral Health and the Managing Director's Office. There's also $950,000 for the Citizen Police Oversight Commission.
The spending proposal also includes $18.7 million for anti-violence programs and a $950,000 increase for the city's police oversight board.
Kenney's proposed wage tax cuts would come incrementally with city residents seeing a one-time decline this year from 3.87% to 3.83% of resident's income and a drop to 3.42% from 3.5% for non-residents. Following that one-time cut, all earners would see an annualized .10% decrease. Kenney has also proposed slashing the net income portion of the city's Business Income Receipts Tax from 6.20% to 5.25% by 2025.
The projected budget would restore the city's fund balance for fiscal year 2022 to $109 million — still a long way from the $439 million balance the city had in 2019 before the pandemic exhausted the cash reserve.
The Kenney administration indicated it could maintain a balanced budget in the coming year by making small cuts in addition to spending down federal recovery dollars and using debt to cover capital costs. These include dialing back on procurement expenses and continuing remote work for some employees, enabling the cancellation of certain leases.
A long road back from a pandemic and unrest
An initial $5.2 billion spending plan pitched by Kenney last year was obliterated by the pandemic and accompanying lockdown orders that brought the city's economy to a halt.
Less than two months after Kenney's first 2020 budget address, he reversed course by canceling $170 million in new funding and slashing $370 million out of a revised $4.9 billion budget that eliminated hundreds of jobs and raised certain taxes. On the chopping block: a proposed reboot of citywide street cleaning, housing funds, and more.
But then Minneapolis police officer Derek Chauvin killed George Floyd and protests rocked Philadelphia. As hundreds of thousands took to the streets to demand an end to aggressive policing and call to "defund" the police, the Kenney administration came under fire for preserving a funding increase for law enforcement in the revised budget, while axing anti-violence and police oversight initiatives. The administration pivoted yet again, flatlining police spending and restoring some funds that were eliminated for social programs in a final $4.9 billion budget approved last summer.
Ultimately, police funding increased.
Police Commissioner Danielle Outlaw described spiraling overtime that she tied to police responding to unrest, seeking tens of millions more to cover personnel costs. Last fall, after city cops fatally shot Walter Wallace, Jr., the department also sought and received $14 million to fully equip police with less-lethal Taser guns.
Big bucks for city infrastructure, arts
Kenney officials described the proposed budget as a "vision" that sought "investments that provide quality government services and infrastructure" while reducing "racial disparities" and other inequities.
Along with maintaining or increasing city services, the Streets Department, the Office of Innovation and Technology, Parks and Recreation, and Commerce could see major budget infusions.
Streets spending would eclipse every other department at $145 million — more than $132 million of which would pay for the installation of ADA ramps and repaving 115 miles of city streets — with the OIT a distant second, receiving $31 million.
The city set a goal to pave and maintain 131 miles of roads annually between 2020 and 2023. That goal faced a setback last year when paving projects were paused due to the pandemic.  Philly's streets would also get cleaner through a planned resurrection of a mechanical sweeping initiative scrapped in pandemic budget cuts.
"It was a program we wanted to start last year but because of the financial crisis we were facing, we weren't allowed to," Philadelphia Managing Director Tumar Alexander said at a briefing Wednesday. "It's basically intensive street cleaning with increased laborers and mechanical street brooms in certain targeted neighborhoods."
New capital spending would cover several big, one-off infrastructure projects. Those include $10 million toward a long-term overhaul of South Philly's Franklin Delano Roosevelt Park, $9 million to advance a plan to cap portions of I-95, and $4 million to help complete the Schuylkill River Trail.
Vision Zero, the city's effort to reduce traffic deaths to zero by 2030, is set to get an infusion of $1 million from the capital budget after the pandemic funding sapped its funding last year. The city also set aside a total of $550,000 for the Indego bikeshare program. The money would go toward service expansion and infrastructure improvements.
SEPTA would also receive $3.5 million from the city's capital budget atop its usual allotment from the general fund, which is set by a formula. The capital allotment would leverage $195 million in grant funds for transit improvement projects.
For arts, the Cultural Fund would double to $2 million — $150,000 more earmarked for the city's African American Museum of Philadelphia. The Art Museum would see its funding maintained from last year — although that figure is still $510,000 less than two years ago.
The Mural Arts Program would get an extra $150,000 for Color Me Back Same Day Pay, a program designed for people to access social services and get paid for contributing to Mural Arts projects, and $50,000 for a "restorative justice" initiative.
Editor's note: An earlier version of this article misreported several budget figures

WHYY is one of over 20 news organizations producing Broke in Philly, a collaborative reporting project on solutions to poverty and the city's push towards economic justice. Follow us at @BrokeInPhilly.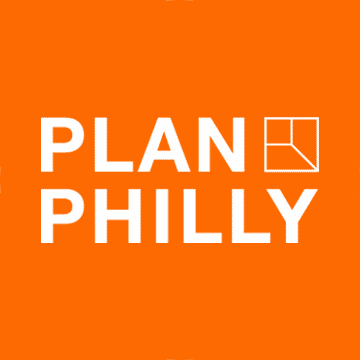 WHYY is your source for fact-based, in-depth journalism and information. As a nonprofit organization, we rely on financial support from readers like you. Please give today.