Philly anti-violence advocates say Biden orders could eventually help stem city's epidemic
Anti-violence advocates are mostly applauding Biden's order requiring background checks for so-called ghost guns, though not in the short-term.
President Joe Biden on Thursday announced a half-dozen executive orders aimed at reducing gun violence across the country, which he called a "public health crisis" and a "national embarrassment."
The orders were announced shortly after more than a dozen federal agencies, including ones not typically tasked with investigating violent crime, also pledged to double down on their support of the Philadelphia Police Department and its efforts to stem gun violence in the city.
"To anyone who might be thinking about picking up a gun in order to shoot or threaten or intimidate someone, I warn you: The moment you commit that violent crime, you will feel dread like never before because we are coming after you," said Jennifer Arbittier Williams, Acting U.S. Attorney for the Eastern District of Pennsylvania, during a news conference on Thursday.
However, details on the new initiative, roughly two months in the making, are scant and the "all hands on deck" effort does not come with any additional or new funding.
In Philadelphia, anti-violence advocates are mostly applauding Biden's order requiring background checks for so-called ghost guns, saying it will help stem the city's historic and unrelenting surge in gun violence.
While not widespread, the use of ghost guns — untraceable weapons assembled from parts that can be bought in kits — has risen sharply here, in part because they can be purchased in bulk at gun shows with cash, making them even more challenging for law enforcement to track.
"Without [the order], I think we'll see that number continue to rise, and more dangerous shootings happen here in Philadelphia," said Adam Garber, executive director of the Ceasefire PA Education Fund, which has pushed for these background checks for the last two years.
Pennsylvania Attorney General Josh Shapiro agreed, calling background checks the "best way" to reduce the number of ghost guns flowing into communities across the state, where the seizures of ghost guns increased over 400% over the last year. In 2020, Philadelphia authorities recovered 99 ghost guns out of the almost 5,000 "crime guns" police removed from city streets. As of early March, more than 80 of the nearly 900 crime guns authorities had recovered were ghost guns.
"This is a common-sense measure that will save lives in Pennsylvania," said Shapiro.
In March, Shapiro's office announced that Eagle Arms Productions, the state's largest gun show promoter in the state, would no longer sell ghost gun kits under a first-of-its-kind agreement.
Eagle Arms Productions was selling roughly 3,500 ghost gun kits per month at its events. Shapiro said his agents uncovered criminals buying the kits by the duffel bag.
Under Thursday's order, the U.S. Department of Justice must issue a proposed rule to help "stop the proliferation" of these homemade firearms within the next 30 days. Details of that rule were not immediately available, but a background check would most likely bar those with criminal records or protection-from-abuse orders from purchasing any ghost gun kit at gun shows or online.
It's unclear when the rule would take effect, as the proposal will need to wind its way through the federal rule-making process, including a public comment period, according to NPR.
"This generation is more tech-savvy … There's no serial numbers on these guns, so they're capable of using these things and throwing them away," said Tyrique Glasgow, executive director of the Young Chances Foundation on WHYY's Radio Times Wednesday.
On Thursday, Glasgow said he also supports Biden's executive order. He thinks it could help Philadelphia stem the tide in the long term.
However, he's less convinced that the forthcoming rule will have a big impact on the city in the immediate future, given the number of illegal guns already in circulation in Philadelphia.
He said he'd prefer Biden use his presidential powers to help community groups devoted to violence prevention and intervention because investing in those groups could make a difference right now.
"If you can teach a family in a community that violence isn't the answer, they don't pick up any gun. They don't pick up a real gun. They don't pick up a ghost gun. They don't pick up a cap gun. They pick up hope. They pick up a future. They pick up things that are not destined to kill them," said Glasgow.
Under Biden's American Jobs Plan, $5 billion would go to evidence-based community violence prevention programs. It's unclear how much of that pot Philadelphia might receive if the infrastructure initiative passes.
Also announced Thursday: an executive order tightening regulations on pistol-stabilizing braces. The rule would designate pistols used with stabilizing braces as short-barreled rifles, which requires a more thorough application process and a federal license to own.
The Justice Department will also draft a template that states can use to write so-called "red flag" legislation, and issue the first annual report on firearms tracking since 2000.
The executive orders come a day after a former NFL player allegedly shot and killed five people inside a South Carolina home, including a 5-year-old and 9-year-old. This follows the mass shootings in Atlanta, Georgia and Boulder, Colorado, which claimed a total of 18 lives.
While those incidents garnered national media attention, Philadelphia has seen five mass shootings so far this year, following a year that saw 31 incidents in which four people or more were shot, according to data crunched by the nonprofit Gun Violence Archive.
During Thursday's news conference in Philadelphia, Acting U.S. Attorney Williams said the FBI will add more agents to a pair of task forces dedicated to investigating violent crime, including car jackings, armed robberies, and gun violence. The bureau will also assign more intelligence analysts to investigate crime networks operating in Philadelphia.
Additionally, the ATF will launch a crime gun enforcement team and support the police department's forensic laboratory, specifically when it comes to entering gun-related evidence into the National Integrated Ballistic Information Network, which is used to help generate leads in criminal investigations, added Williams.
Asked about Biden's executive order regarding ghost guns, Philadelphia Police Commissioner Danielle Outlaw said she backs "anything that's in support of our gun violence efforts here."
"I can't stress enough how much federal support, federal alignment with what local or municipal agencies are trying to do to combat gun violence, is helpful for us. I think we often get forgotten when we're the ones on the ground doing the work," said Outlaw.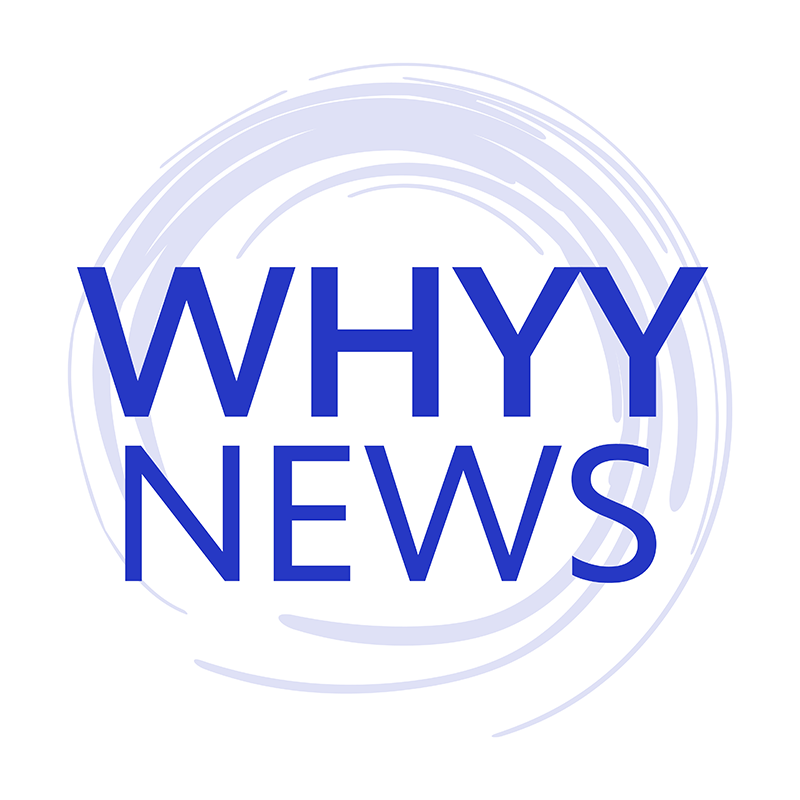 Get daily updates from WHYY News!
WHYY is your source for fact-based, in-depth journalism and information. As a nonprofit organization, we rely on financial support from readers like you. Please give today.