In first-of-its-kind deal, Pa.'s largest gun show promoter will stop sale of 'ghost gun' kits
Updated 10:47 p.m., March 16
Eagle Arms Productions, the largest firearms show promoter in Pennsylvania, will no longer sell so-called ghost gun kits.
Pennsylvania Attorney General Josh Shapiro made the announcement in Philadelphia Monday, where law enforcement has detected an increased presence of these weapons. The components of these firearms can be bought separately and in kits.
Additional tools, such as metal files, sanding paper, and drill presses are required for assembly, according to online retailers. Ghost guns, also called "80% receivers," have no holes or dimples for the trigger or hammer pins and are not subject to the U.S. Gun Control Act. People are not required to go through background checks to buy them.
Shapiro said the agreement struck between prosecutors and the gun show promoter is the first of its kind in the country. An Eagle Arms representative confirmed the agreement, but declined further comment.
"We've become the first state in the nation to do something about this, to bridge the strained relationships between gun enthusiasts and those who want more gun reform," Shapiro said. "Today, we here in Philadelphia show it's possible."
In 2019, law enforcement seized 99 of these untraceable weapons, and removed 250 more from the streets in 2020, and Shapiro said it seems the do-it-yourself weapons are only growing in popularity. In the first two months of the year, law enforcement has seized 80 of these in Philadelphia.
"Ghost guns are quickly becoming the weapon of choice for criminals and fueling the gun violence epidemic," said Shapiro.
Shapiro said Eagle Arms hosts gun shows 42 weekends out of the year, compared to other gun show promoters that host these sales about four weekends a year. According to Shapiro, the company estimates it sold 6,000 "80% receiver kits" in the first 2.5 months of the year.
Law enforcement has been surveilling gun shows to better understand illegal gun trafficking and these operations have resulted in arrests. Just last week, four men — including two men with previous felony convictions that bar them from legally possessing firearms — were arrested after attending the Morgantown Gun Show in Berks County and purchasing ghost gun kits, which authorities say the men planned to sell. Eagle Arms was the promoter for the Morgantown Gun Show, per Shapiro.
The announcement with Eagle Arms comes as Philadelphia continues to grapple with an escalating gun violence epidemic. As of Sunday, more than 380 people have been shot, a 48% increase compared to the same time last year.
Police couldn't immediately say how many of the seized ghost guns had been used in crimes last year, but they have made the argument that the lack of a serial number or background checks makes solving crimes harder. Shapiro said last year police seized a ghost gun just a block from where he made the Eagle Arms announcement Monday. Police say that gun had been used in a homicide.
The hard-to-track nature of these ready-to-assemble weapons has been a thorn in the side of Pennsylvania law enforcement, city leaders, and prosecutors who saw neighboring New Jersey ban manufacturers from selling ghost guns in November 2018.
Shapiro tried to tackle the issue in the commonwealth in 2019 when he issued a legal opinion telling state police to treat these untraceable weapons as firearms. Gun rights advocates promptly sued over the directive.
Local leaders, including Mayor Jim Kenney, have asked Congress to close gun show loopholes which allow the easy purchase of gun kits.
And following the arrests of the four Philadelphia men who attended the Morgantown Gun Show, State Sen. Vincent Hughes introduced two pieces of legislation that aim to regulate the production of 3D printed guns and would classify both 3D guns and 80% receiver kits as firearms.
For now, Shapiro said he's in conversations with other gun show promoters to see if they'll also ban the sale of gun kits, feeling optimistic after the deal with Eagle Arms.
"We've become the first state in the nation to do something about this, to bridge the strained relationships between gun enthusiasts and those who want more gun reform," he said. "Today we here in Philadelphia show it's possible."
The Associated Press contributed reporting. 
Editor's note: This story has been updated to reflect that some tools are required to assemble this type of weapon.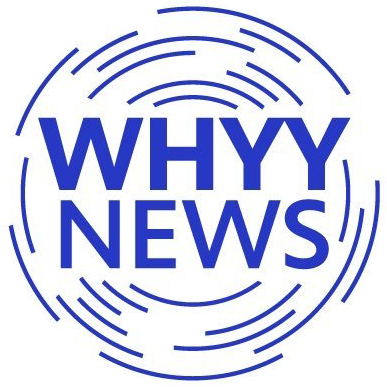 Get daily updates from WHYY News!
WHYY is your source for fact-based, in-depth journalism and information. As a nonprofit organization, we rely on financial support from readers like you. Please give today.