After Wallace shooting, Philly police seek $14 million for Tasers while overtime costs pile up
Days after officers fatally shot Walter Wallace Jr., the Philadelphia Police Department is seeking $14 million in new funding to equip thousands of officers with Tasers.
Days after officers fatally shot Walter Wallace Jr. in front of his family, the Philadelphia Police Department is seeking $14 million in new funding to equip thousands of officers with Tasers. Meanwhile, spiraling overtime costs have consumed more and more of the department's $750 million annual budget, ballooning more than 40% over the past four years.
Wallace's family maintains that police could have used tools like stun guns to subdue their son, who was holding a knife when the two officers arrived at his West Philadelphia address.
Shaka Johnson, the Wallace family's lawyer, said neither cop had been issued a Taser.
"Those particular officers were only given a tool to assassinate," Johnson said, referring to a police sidearm. "No Taser. No less-than-lethal device."
Philadelphia has been slow to roll out use of the electronic weapon. Police deployed the first Tasers in the field in 2008, and sought to equip all officers during Commissioner Charles Ramsey's tenure in the 2010s.
That goal was never reached, although the department continues to spend about $900,000 annually to increase supply of the devices. Police Commissioner Danielle Outlaw, in a Wednesday press conference, said that sum was insufficient to quickly arm thousands more patrol officers with the devices.
"The conversation today is to ensure that every officer who's working in operations has a Taser," Outlaw said. "That would require around 4,400 to 4,500 Tasers. Right now we're at about 2,300. The amount, $900,000, really only gives us a couple hundred Tasers a year."
In the wake of the George Floyd shooting by police, City Council walked back a proposed $19 million PPD funding increase. But this week, Council President Darrell Clarke said he supports a $14.5 million department plan to outfit police officers with more of the less-lethal weapons over the next five years.
"If the police say we need some additional money to accelerate the purchase of Tasers, that's a simple ask," said Clarke spokesperson Joe Grace.
The city currently has an ongoing multi-million dollar contract with device manufacturer Axon, the company formerly known as Taser International, although the majority of this funding has paid for the deployment of body-worn video cameras. According to a 2019 purchase order for 500 Tasers, the department paid $1,188 per stun gun, including accessories like holsters and battery cartridges.
Overtime spending has doubled some PPD officer salaries
It's not yet clear where the $14 million for additional Tasers would come from. Economic fallout from COVID-19 and spiraling overtime costs have pushed budgets into austerity crisis mode across all municipal departments.
City Controller Rebecca Rhynhart, the city's fiscal watchdog, said the PPD needs to account for what happened to the decade-old Ramsey plan to outfit all officers with Tasers by the current year.
"Did it get eaten up by overtime?" Rhynhart asked, "I don't know, but that's the question that I'd want the police department to answer."
Promising to enact reforms after this summer's social justice movement put on the pressure, Outlaw said her department might cut back overtime to free up funding. Instead, the department saw its overtime costs explode, with over $50 million paid out between January and August of 2020. For comparison, Philadelphia spent $61.6 million on police overtime for the entirety of fiscal year 2019, already the largest payout in recent memory.
This year's increase was partly driven by months of response to protests and nights filled with mayhem. Officers logged $18 million in overtime during the three weeks after Floyd's death.
The department has long been under scrutiny for questionable OT spending.
While the average police officer reported $14,000 in overtime this year, it nearly doubled the salaries of some top earners. PPD payroll records show that nearly 100 officers logged more than 1,000 extra hours between this August and last.
No more 'ill-trained, ill-prepared and ill-equipped' police
As Philly police increased Taser use, shootings of civilians declined. Fatal incidents fell from a high in 2006, when two dozen individuals were killed by officers, to zero in 2019.
Stun guns are not seen as a solution by many activist groups, however, which have focussed their energies on wholesale redistribution of police funding to other social service agencies.
"In the hypothetical world, having Tasers instead of guns would be a better scenario, but that's not a scenario we're working towards in Philly," said Dev Washington, an organizer with BLM Philly. "It's more tone-deaf legislation and political posturing."
For the Wallace family, the less-lethal weapons are still better than the alternative.
"We want every officer to have a Taser," said Wallace family lawyer Johnson, noting that he is a former SWAT team member himself. "No one else who is suffering from a mental health crisis should be met by ill-trained, ill-prepared and ill-equipped police officers."
Other critics say Tasers are oversold. The electronic devices killed more than 500 Americans between 2001 and 2012, according to Amnesty International.
But many, including attorney Johnson, say the stun guns can create a more convenient option for officers without proper training or enforcement. Only about half of Philly police have received related crisis intervention training.
"Taser use is not without risk," said Dr. Joseph D'Orazio, an emergency room physician at Temple University Hospital in North Philadelphia. "It has been associated with risk of serious injury especially in those with mental illness experiencing a crisis."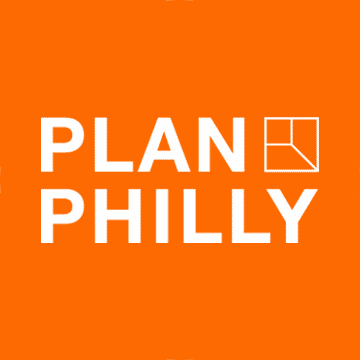 WHYY is your source for fact-based, in-depth journalism and information. As a nonprofit organization, we rely on financial support from readers like you. Please give today.