Philly City Council passes ban on use of tear gas, rubber bullets on protesters
The legislation advanced just days after police officers fatally shot Walter Wallace Jr., a Black West Philadelphia man whose death has sparked days of protest.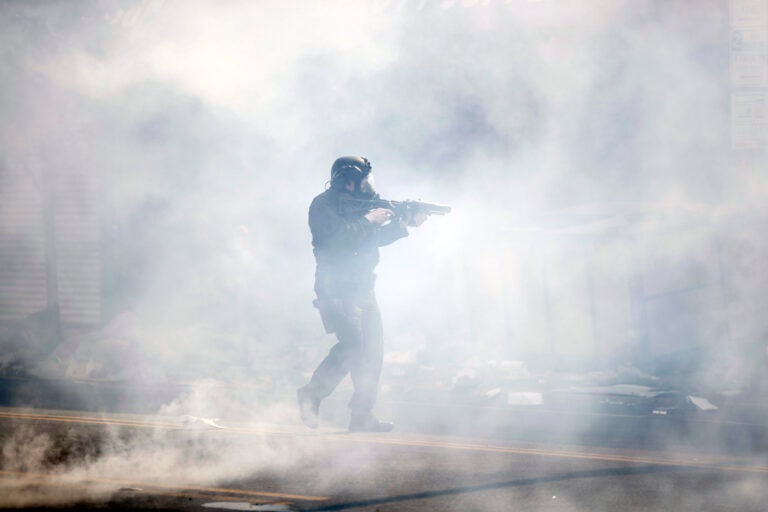 With a 14-3 vote, Philadelphia City Council approved legislation that prohibits the use of tear gas, rubber bullets, and pepper spray on protestors. 
The vote came after days of protest over the police killing of Walter Wallace Jr. and a night of looting. Some of the protests devolved into clashes between officers and civilians, with observers describing aggressive police behavior and the use of pepper spray. 
Republican Councilmembers David Oh and Brian J. O'Neill, along with Democrat Bobby Henon, voted against the bill, following a debate over the meaning of peaceful protest and law enforcement's role during social unrest.
Oh said he opposed the bill because of the potential for what he called a "selective enforcement problem," where people may have differing interpretations of a peaceful protest. He also said the bill would have a "chilling effect" that would impair officers' ability to keep the public safe.
"While there is not much wrong with this bill on its face, it does raise the question. What is a peaceful activity, what is a First Amendment activity, who's making that decision and ultimately, what happens when the police choose not to respond, or the people, wrongfully rightfully, believe they have to take matters in their own hands."
At least one of the clashes following the fatal police shooting of Wallace happened on 52nd Street in West Philadelphia, the same strip where, on May 31, police used tear gas and rubber bullets against protesters and bystanders. Those confrontations, along with a June 1 incident on I-676, motivated Councilmember Helen Gym and her peers on the Public Safety Committee to introduce the moratorium. 
Oh declined to condemn the May use of police use of force in West Philadelphia along 52nd Street.
The Councilmember said he lives near the strip, and that day it "was lit up" with "fires, violence, assaults, cars being smashed into each other."
According to witness and resident accounts shared at emotional public hearings, tear gas's police deployment caused some residents to evacuate their homes.  Oh addressed their experiences in frank terms. 
"It is a non-lethal force if you get out of the way of the floating gas," he said. "Yes, it will float into people's homes. Better their homes have tear gas than be set on fire."
Oh similarly defended the use of the weapon against protestors on I-676, where police officers were recorded tear-gassing protestors as they were climbing an embankment to evacuate the highway. 
"That deployment of tear gas is for the safety of them, the police, and every motorist that is on that highway," said Oh. "There is no perfect situation when people will not comply." 
In his response to Oh's comments, Councilmember Kenyatta Johnson, a co-sponsor of the bill, recalled civil rights hero John Lewis and the generations of Black protestors who faced police brutality while fighting for racial equality.
Johnson warned Oh that "you might want to preface your approach" on the subject, seeming to address the racist implications of his law and order rhetoric. 
"I don't think what we're asking is anything out of the ordinary, but I do take offense in terms of how I think that you're [playing] this lightly," the Councilmember told his colleague.  "And I honestly think you're playing to a law enforcement, tough-on-protestors approach, as it relates to this particular issue."
The bill will now move to the desk of Mayor Jim Kenney for approval. Kenney has not publicly indicated he will veto the bill. If he signs it into law, Police Commissioner Danielle Outlaw and colleagues at the department will write policy to guide officer conduct during protests. 
In preparation for more protests soon and possible demonstrations following next week's Election Day, council also adopted a bill affirming residents' First Amendment right to protest. Councilmember Kendra Brooks sponsored the bill. 
"No one messes with Philly. We are grieving. We are hurting. We are strong," said Brooks. "Non-violent resistance is critical to protecting our democracy and, therefore, we must affirm the right to peaceful protests and assembly."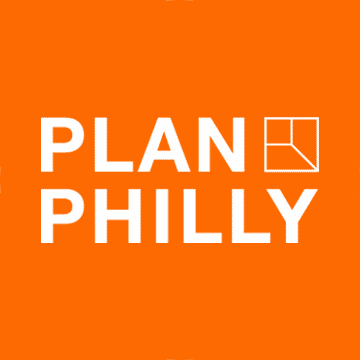 WHYY is your source for fact-based, in-depth journalism and information. As a nonprofit organization, we rely on financial support from readers like you. Please give today.