Day-after protests of Wallace killing repeat calls for respect for Black lives
The shooting, captured on video, has prompted outrage and disbelief among neighbors and West Philadelphia residents.
Updated 10:20 p.m.
Protesters took to the streets of West Philadelphia Tuesday, one day after Philadelphia police shot and killed Walter Wallace Jr., a 27-year-old Black man, in his Cobbs Creek neighborhood.
The shooting, captured on video, has prompted outrage and disbelief among neighbors and West Philly residents. Wallace, who appeared to be holding a knife, was reportedly dealing with mental health issues when police officers arrived after his family called 911 for an ambulance to help him.
The Philadelphia Police Department has yet to release the names of the officers who responded to the 911 call, or body camera footage. (Find more on what is known so far about Wallace's death here.)
As looting unfolded in different sections of the city late into Tuesday, the Office of Emergency Management asked people to stay inside if they lived in North and West Philly districts.
The Philadelphia Police Department is requesting that all residents in the 12, 16, 18, 19, 24, 25, and 26th Districts remain indoors except when necessary. These areas are experiencing widespread demonstrations that have turned violent with looting.

— Philadelphia OEM (@PhilaOEM) October 28, 2020
A rally at Malcolm X Park that began about 6 p.m. Tuesday drew about 1,000 people by the time the crowd started moving up 51st Street. Speeches preceded the march, with one speaker noting that there were "far too many comfortable white people out here tonight."
The Party for Socialism and Liberation — one of the groups that organized the march — called for community control of police.
Another speaker, referring to destruction Monday night along West Philadelphia's 52nd Street business corridor, said he does want to see a repeat of last night, but he feels the anger too.
Eyeballing more 1000 ppl in Malcolm X Park, megaphone speeches, call and response, fir Walter Wallace. pic.twitter.com/llMQy8DfXR

— Peter Crimmins (@petercrimmins) October 27, 2020
From the park, the group marched north on 51st Street, before turning on to Market at around 7:45 p.m. A river of marchers — hundreds of people stretching several city blocks — meant that there were call-and-responses going at both ends.
Heading east on Market Street, they chanted, "Black Lives Matter" as they approached the illuminated skyscrapers of Center City, then turned south on 40th toward Penn's campus.
Marchers taunted the police presence along their route, without confrontations. Turning west on Baltimore Avenue, they stopped at Clark Park for a final round of speeches.
Also around 7 p.m., another protest group marched to the 18th District police headquarters at 55th and Pine streets. At around 10 p.m., roughly 200 protesters were marching at 49th and Chestnut streets with helicopters shining spotlights on them.
Some 200 protestors just marched by 49th and chestnut with helicopters shining their spotlights on them pic.twitter.com/Bw4kXYP9U0

— Ximena Conde (@RadioXimena) October 28, 2020
Earlier Tuesday, the Black Clergy of Philadelphia hosted a march starting at 6100 Locust St., where Wallace killed, and calling for an end to police violence.
Black clergy march in west philly, starting from the block where #WalterWallace was killed. pic.twitter.com/RnYOzkxhw1

— Peter Crimmins (@petercrimmins) October 27, 2020
Roughly 100 people had joined the march by 4:30, heading east on Spruce Street, then turning onto 55th Street.
Kyzar Abdul Khabir, a neighborhood community activist in the area, said he wants to see Police Commissioner Danielle Outlaw fire the officers involved in Wallace's death.
"Because if that crime was done any other way, they would have fired us," said Khabir, who is also associated with the nearby Masjid al-Mujahideen mosque. "Get them out of our community because they are destroying our community. We have enough violence in our community that we cannot trust the police that are supposed to serve and protect us."
Khabir also called for Philadelphia Fraternal Order of Police president John McNesby's resignation, after he issued a statement defending the officers for "doing their job and keeping the community safe."
Khabir added that the time is much overdue for Black people in America to get the respect they deserve.
"We have been here for over 400 years," he said. "We are the same Americans that fight for you in wars and the same ones that spend our money with you. Why don't you respect us? Give us the respect that is due and respect Walter. Never forget that name because he is the beginning of what's going on in our community of change."
Rev. Donna Jones, a pastor at Cookman Beloved Community Baptist Church at 51st and Spruce streets, called for a culture change within the Philadelphia Police Department.
"A culture change that says our sons and our daughters deserve to live, they deserve to live first," said Jones, who described herself as a product of West Philadelphia. "And our citizens who have mental health concerns, they have an extra special right and responsibility to [be protected]."
Jones also said it's necessary to start talking about restorative justice for Philly neighborhoods.
"We are calling for those difficult conversations about race, those difficult conversations about mental health and those difficult conversations about gentrification and all of those things coming together in one tsunami that is destroying our communities unnecessarily," Jones said.
"In the Bible, it says we should seek each other's welfare in each other. West Philadelphia, we know that we are together. Our question is: the police department, are we together?"
Rev. Gregory Holston, who chairs the Black Clergy of Philadelphia's Criminal Justice Committee, said that if the police were called to help someone having a mental health crisis in the suburbs, the situation would have turned out drastically different.
"He would not be shot down the street," Holston said while facing dozens of police officers in riot gear. "He would have been loved. He would have been nurtured. They would have been waiting patiently to find some way to bring him in without putting 10 bullets in his body."
Holston also noted how police in Charleston, South Carolina, were able to arrest Dylann Roof without discharging their weapons after he murdered nine Black Americans during a Bible study at the Emanuel African Methodist Church.
"How dare you tell us you could not have hurt this young man?" Holston said. "…This man needed help. This mother called the police calling for help, and all you gave her were 10 bullets in her baby's body."
Rev. Robert Collier, president of the Black Clergy of Philadelphia, closed the rally with an emotional plea.
He said he is the father of two sons and a grandson, and couldn't imagine something like this happening to one of them.
"This is senseless, this is unnecessary," said Collier, holding back tears. "You cannot tell me that two armed policemen could not apprehend one Black man with a knife. I don't care if he had a machete. They didn't have to use the force they did."
"My prayer is that something comes out of this that's positive," he added. "I want us to move forward and do the right thing by our people."
The march wrapped up around 5:30 p.m. at the 18th District police headquarters at 55th and Pine streets.
Along with the protest marches, more looting occurred in the city Tuesday night, at the FootLocker and neighboring stores along Castor and Aramingo avenues in the Port Richmond neighborhood.
Early Tuesday evening, Gov. Tom Wolf's office confirmed that the Pennsylvania National Guard was mobilizing to head to Philly. Guard members will help protect local property and supplement the Philadelphia Police, a Guard spokesman told NBC10.
Democratic presidential and vice-presidential candidates Joe Biden and Kamala Harris issued a statement regarding Wallace's death.
"We cannot accept that in this country a mental health crisis ends in death," the statement reads. "…Walter Wallace's life, like too many others', was a Black life that mattered — to his mother, to his family, to his community, to us."
Monday night, a large number of protesters took to the streets in West Philadelphia in response to Wallace's killing. Demonstrators and police clashed throughout the night, leading to at least 30 police officers reporting injuries and at least 91 arrests.
Several businesses were damaged on 52nd Street, a bustling business corridor still recovering from protests over the summer in response to the police killing of George Floyd in Minneapolis.
NBC10 contributed reporting.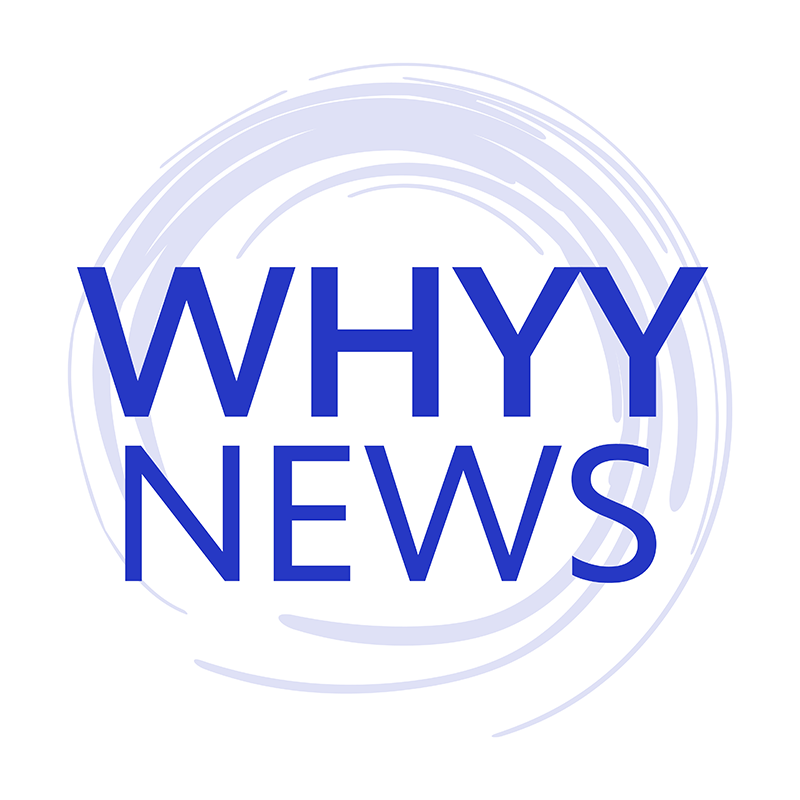 Get daily updates from WHYY News!
WHYY is your source for fact-based, in-depth journalism and information. As a nonprofit organization, we rely on financial support from readers like you. Please give today.