History is repeating in Kensington. It doesn't have to be this way
Urban anthropologist and community leader Bill McKinney charts the history of Kensington and signs of a new path forward.
I began writing about the Kensington neighborhood where I live and work a few weeks ago in response to the sudden closing of the SEPTA station at Somerset. The abrupt service disruption brought to the surface many issues my community has dealt with for years and in the weeks since, I have watched the news tick on.
This week yielded an announcement of grant funds designed to help the community build "resilience" and improve quality of life amid a crushing opioid epidemic. Before that: news of a remade Opioid Response Unit out of City Hall, an update to a 2019 city "roadmap to safer communities" and from the acting U.S. Attorney for the Eastern District of Pennsylvania: All Hands On Deck — a new strategy for Philadelphia to reduce violence with a goal of putting the most violent criminals behind bars for a very long time.
We have been down these roads before and they have retained very few results. Residents — including businesses and nonprofits — have decades of information and collective history about various strategies and solutions to improve conditions in Kensington and in Philadelphia, but that information is undervalued and disrespected by people who have power, who come up with their own solutions, and don't consult with residents.
The station closure and the inability to address violence, addiction, and homelessness are symptoms of a larger disease. This disease includes repeating similar, failed structural responses for the past 20 years.
If these responses had been successful we wouldn't be in the current situation. Our continued lack of a cohesive, successful, community-led strategy to address poverty, systemic racism, homelessness, drug and alcohol addiction, gentrification, and housing exploitation, and a lack of support for mental health issues is why Somerset Station closed and are what we need to address to keep it open.
Here is an abbreviated timeline of that two-decade history informed by my perspective as the executive director of New Kensington CDC, a nonprofit that works to provide housing and social services in the community, a Ph.D. in urban anthropology, and 25 years of implementation and evaluation of numerous programs in this community. (NKCDC has participated in the city's Resilience Fund efforts and received city funds for other programs.)
Most importantly, I bring my lived experience as a Black man and a 20-year resident of Kensington. This timeline of Kensington's recent history reveals lessons for the future.
1998-2002: An era of heavy policing
In 2001, at the end of an aggressive federally backed, police-led anti-crime crackdown known as Operation Sunrise, I purchased my home which faces McPherson Square park. A few days before I moved into my home, a triple murder occurred about 200 feet from my doorstep. I still remember how the yellow crime-scene tape flapped in the wind. Yet the sight didn't come as a shock. I moved in knowing the area and its struggles; I had been working there for a few years conducting a violence intervention program evaluation.
Operation Sunrise was created under the direction of Police Commissioner John Timoney in 1998 in response to an increase in violence and drug sales. Its strategy was one of "zero tolerance" — aggressive policing and the collaboration of more than a dozen city, state, and federal agencies in a 2.4 square mile section of Philadelphia most impacted by drugs and crime. Despite the issues that remained in the area when I moved in, news headlines said things like "Police reclaim drugs ghetto." Success had been declared. Coming off that "success" the new police commissioner Sylvester Johnson implemented Operation Safe Streets in 2002, again focusing on a heavy policing strategy. After five years and approximately $100 million dollars, a government-backed evaluation of the intervention found zero significant impact on homicides or other issues.
2010-2012: Moving to a 'block by block' approach
In 2008, amid a rise in Philadelphia homicides, narcotics activity, and other crime — all disproportionately impacting Kensington — Charles Ramsey was named the new police commissioner. In 2010 and 2011, several prostitutes in the area were killed by a man later dubbed the Kensington Strangler and the eye of the city and the nation fell squarely on the area. As the crisis gained traction in the press, a journalist randomly knocked on my door and I gave a quote that is eerily still relevant today: "In Philadelphia, we said 'we don't value this space like other spaces or the residents.' We say 'people are disposable here.' The problems might be isolated here, but it affects every person in the city. If you devalue enough, things like this can happen."
In response to the rise in crime and subsequent public attention, Ramsey instituted a strategy that focused on a community policing approach with a special emphasis on Kensington and McPherson Square. This strategy required the community to trust and work closely with a district that had recently proven to be poor partners. As stated by Manny Citron, former assistant managing director for the City of Philadelphia and coordinator for the Northeast division of Philly Rising: "The idea is to come in and integrate preexisting services."
Thus began a shift from zero-tolerance policing to community policing. But those in power let Kensington down again. In November 2010, Inspector Daniel Castro, former Captain of the 24th district serving Kensington, was arrested on charges of extortion and threats of violence, along with the indictment of other officers in several high-profile cases involving crimes against the Kensington community they served.
A "Block by Block" strategy was instituted in the 24th district, with one of the pilots conducted on the block behind my house. The Philadelphia Inquirer ran a story about how this initiative essentially declared success the week the project was launched. Within months, crime had arguably increased.
Community policing also opened the door for constant critique of residents when they choose not to participate in a plan they didn't create. At the same time, as police were asking people to trust them and aid in this community policing effort, the city experienced a disproportionate rise in police-involved shootings, leading to one of the highest rates in the country.
Still by 2012, we started seeing the headlines of success again: "All pulling together for a brighter Kensington."
 2017-2019: Clearing the tracks
By 2017, attention had shifted to the hundreds of individuals with opioid addictions living along the Conrail tracks in Kensington in deplorable, almost unreal, conditions. The city responded to calls for action by working with Conrail to clear the tracks. For those of us living in the area, it felt like there was no real plan beyond displacement. Most people relocated to the north-south underpasses at Kensington Avenue, Emerald Street, Frankford Avenue and Tulip Street.
At the same time, just a few years after special focus was given to McPherson Square, a librarian from that branch received national attention for her training in the use of Narcan necessitated by the regular overdoses that were occurring in the library bathroom. Additionally, homicide rates were the highest in 10 years.
In 2018, originating from the Kenney administration's Managing Directors office, the Resilience Project was born. One of the first tasks of the Resilience Project was to clear the underpasses. Within days of that occurring at both Kensington and Frankford Avenues, massive development projects broke ground. We went from camps of unsheltered citizens to the construction of $369,000 homes mere feet away.
If you review the real estate records along Kensington Avenue, you will also see that coinciding with the clearing of the encampments was a massive influx of developers buying properties, which still remain vacant and a blight on the community. As with clearing the Conrail encampment, there was no real plan. People who had been living in the area spread across the community.
As a part of the Resilience Project, the Kenney administration vowed to co-create with the community a set of metrics to identify success. This sounded promising until we found out there was no real entry point for meaningful input. I wrote directly to the managing director and pointed this out while also detailing much of the 20-year history I'm sharing with you now, and sharing how the metrics they had chosen would not show any form of actual success. If, for instance, the emphasis was on saying they successfully eliminated an encampment but they couldn't identify a reduction in unsheltered citizens, not only in Kensington but in Philadelphia as a whole, they wouldn't really have achieved anything. Displacement is not a win.
I will give the managing director credit in that he responded and said he appreciated my analysis, but I should have some faith and support their efforts; it would be different this time. I responded that I would write him back in a year when the program failed, and I did. He resigned a couple of months later.
The Resilience Project focused on objectives such as clearing encampments, reducing criminal activity, reducing the number of unsheltered individuals, reducing trash and litter, reducing overdoses and infectious diseases, increasing treatment options, and mobilizing community resources. That initiative recently relaunched in an expanded and revamped form branded as the Opioid Response Unit. The new effort comes after a year of increased opioid-related deaths that hit the Black and Latino community particularly hard with a 40% increase in overdose deaths for Black residents and a 6% rise for Latino Philadelphians.
Patterns that repeat
Common themes and patterns emerge when reviewing the past 20 years of efforts in Kensington:
All efforts have run through the city's Managing Director's Office or the often centralized efforts of the Philadelphia Police Department, which lack the expertise and resources to implement strategies to address poverty, addiction, violence, and helping the unsheltered.
No authentic, participatory, community engagement processes that lead to sharing of power and co-creation of solutions with the community.
Each effort has treated Kensington and its residents as the problem, thereby ignoring the actual causes of the core issues, vilifying residents, and encouraging additional exploitation of the community.
After 20 years of interventions, racial disparities in areas ranging from housing to health outcomes have increased, and while every effort has claimed success at some point, none have had any form of measurable sustainable accomplishment for residents, only for those leading the efforts.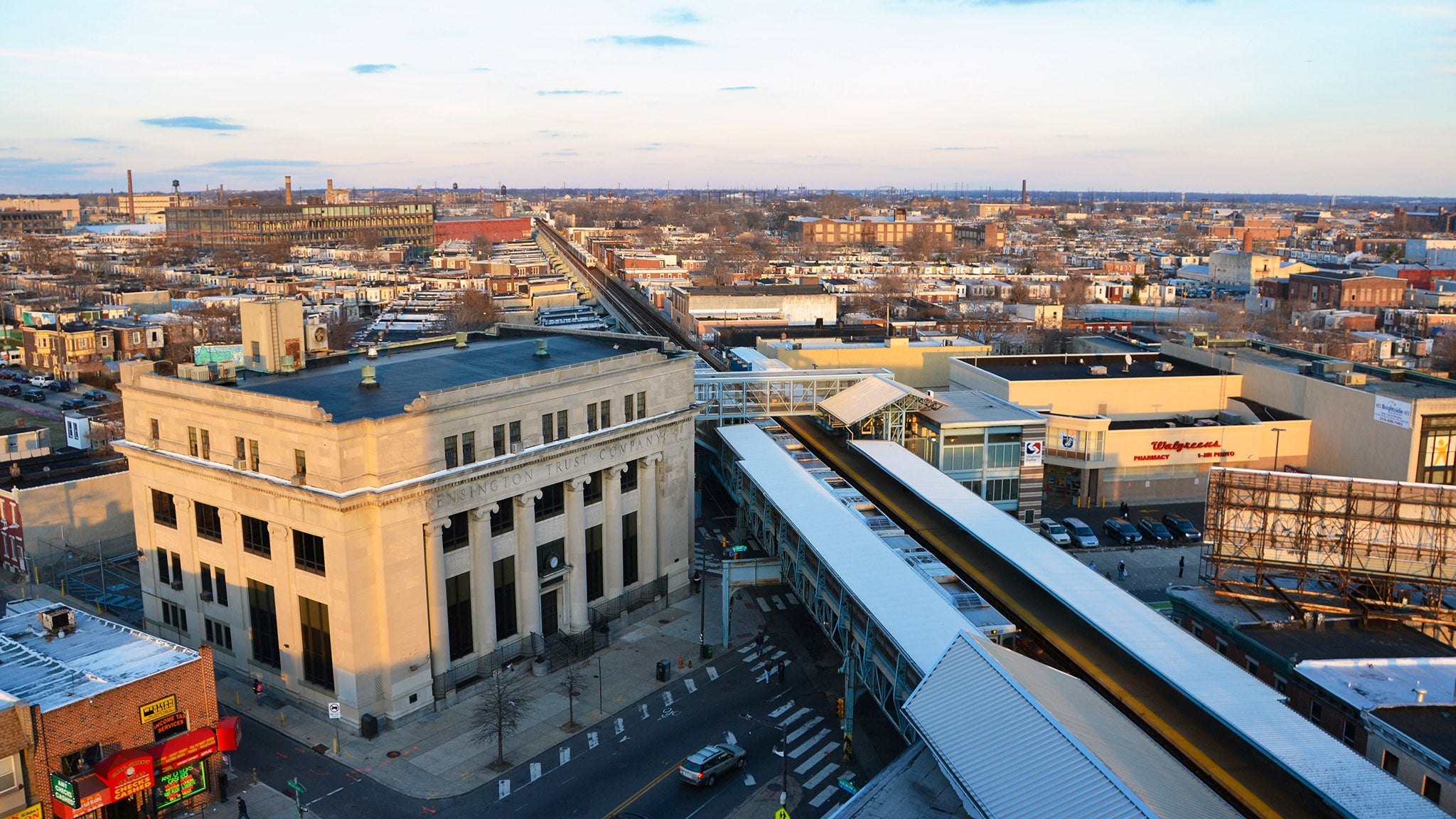 Moving forward
Taking all that we've observed, I propose we create a framework that brings the right people to the table in the correct positions to create solutions that shift power and develop sustainable, effective outcomes.
Regional approach: This is not a Kensington problem. This is a regional problem and all states, counties, and cities in the area need to be engaged to support their residents who have landed in Kensington.
If here, then everywhere: As this is a regional issue, whatever we are comfortable trying in Kensington we need to be comfortable doing everywhere. If we want to experiment with McPherson Square utilizing tiny homes, or serving as a safe drug zone, then we should implement the same experiment in Rittenhouse Square, FDR Park, Clark Park, and Pennypacker Park.
Comprehensive approach: Each issue is directly impacted by the other, therefore we need to address them all at once to be effective. It is not simply a "drug" or "violence" problem, it is a poverty-workforce-education-racism-health-housing-gentrification problem.
Scale: We must not be scared to identify the scale (including the financial scale) of each facet of the problem. We need to address them directly rather than ceding power to other sectors, such as private real estate developers, to address them through means that serve only their own interests.
Resources: There needs to be an investment in organizations that share core values and center the community. Stakeholders across the region need to contribute, and the government must hold them accountable.
Trauma: We need to acknowledge and address the trauma in the community, created by decades of failed strategies and the prioritization of the needs of outsiders over residents, as part of the solution.
Policing needs to be decentered: We can't rely on policing as the primary strategy to solve social and economic problems anymore.
 Leadership: City government similarly can't lead these efforts. City Hall needs to work with regional partners, pressuring institutions such as universities and hospitals to contribute while ceding leadership to the fully capable local organizations that are connected to the community. It needs to be run by people not afraid to fail, and also by people who are intimately connected to the issues and feel urgency to solve the problems, not by people whose jobs change and who lack personal investment in solutions.
 Community development strategy: A co-created, community-driven, anti-displacement development plan should be created and invested in to ensure that current residents benefit from positive changes to their neighborhood.
Voice: The story of what works and what doesn't needs to be told by residents who have a collective history and that history should be valued in designing interventions. Journalists and academics are often part of the problem as they come and go and are often co-opted into telling stories of "success" and "victory" before there is any.
Sign of a path forward
While I am frustrated at the failure to learn from history, I also have hope.  A few weeks ago there was a small win and a glimpse at a path forward. On March 19, after no consultation with Kensington residents, SEPTA announced an indefinite closure of the Somerset Street station of the Market-Frankford Line due to unsafe working conditions and the deterioration of the station from human waste and needles. Within days, the previously disregarded residents, civic groups, nonprofits, and city councilmembers organized, and a week after the closure, 200+ community stakeholders took to the street chanting "Safety and Solutions Now!" A week after the march, SEPTA announced that the station would reopen on April 5.
What made a seemingly endless set of repairs suddenly become manageable? Collective action and loud, clear voices. Residents, civic groups, and nonprofits stood up together and won this battle. Now the question is: How do we keep the station open? And it's the same answer: reframing the problem, taking collective action, and building a participatory, community-led process.
Commonly attributed to George Santayana is the saying, "Those who cannot remember the past are condemned to repeat it." We are at a moment of opportunity for change. I don't want to repeat the same mistakes. We can't afford it.
Correction: May 2, 2021
A previous version of this guest opinion essay included a quote from Noelle Foizen, the director of Philadelphia's Opioid Response Unit, that was taken out of context. That quote has been removed.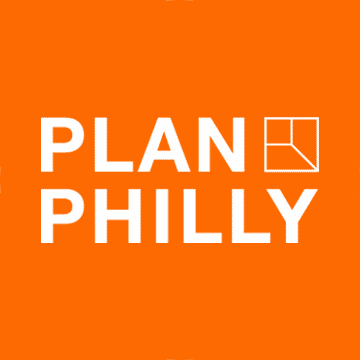 WHYY is your source for fact-based, in-depth journalism and information. As a nonprofit organization, we rely on financial support from readers like you. Please give today.