Philadelphia's main anti-eviction initiative fights for its future
Philadelphia's nationally recognized eviction prevention initiative would see support from the city cut in half under the mayor's proposed budget.
Philadelphia's primary source of legal and social-service support for low-income tenants facing eviction is gearing up to fight for its future this budget season.
Under Mayor Jim Kenney's proposed budget, the Philadelphia Eviction Prevention Project — a city-funded collaboration between Community Legal Services, Clarifi, Legal Clinic for the Disabled, SeniorLAW Center, Tenant Union Representative Network, and Philadelphia VIP — would see its budget cut in half.
The mayor's spending plan includes about $931,000 for the project — less than half of the $1.8 million secured for 2020 and the $2.1 million given in the prior year. The proposal doesn't include any funds specifically for the city's Right to Counsel initiative, which guarantees low-income tenants an attorney in eviction cases.
Right to Counsel passed in 2019 and was supposed to pilot this year, but there is no funding allocated for it yet. If the budget were to pass in its current form, the legal representation program would again be put on hold and other tenant supports would be cut, advocates say.
"We are grateful for the administration's support of PEPP in the past, but are disappointed to see the program's budget cut in half during this moment of extreme crisis and need," said Rasheedah Phillips, managing attorney for Community Legal Services' housing unit.
Philips also sees funding for this as a racial equity issue. Black renters are 2.8 times more likely than white renters to face eviction, according to CLS and The Reinvestment Fund.
"Race and gender, in addition to income, is one of the strongest predictors of who gets evicted, and this is even more pronounced during the pandemic, where 78% of eviction filings occurred in communities of color during [the] pandemic, the same communities most vulnerable to COVID-19 and its collateral consequences," she said. "Eviction prevention is a matter of race, gender, and disability justice."
Services offered by the eviction prevention project, spearheaded by Councilmember Helen Gym in 2017 and launched in 2018, include a hotline, pro bono representation for income-eligible clients, court navigators, and tenants' rights workshops.
"Our responsibility is to fully fund the Philadelphia Eviction Prevention Project and Right to Counsel because the need to keep people in their homes has only become more urgent due to the pandemic," Gym said.
'We have a problem'
There was frequent and rapid implementation of tenant rights' work during all of 2020, including a package of bills dubbed the "Emergency Housing Protection Act", the creation of the eviction diversion program, and an eviction moratorium. Also, the courts mandated landlords go through eviction diversion and apply for rental assistance before they can file for an eviction. Philadelphia ranked fourth-highest among large U.S. cities for total evictions with roughly 20,000 evictions annually pre-pandemic. New research from University of Pennsylvania, Johns Hopkins University, and the University of Illinois at Urbana-Champaign suggests the eviction moratorium helped mitigate the spread of COVID-19. They used Philadelphia as a case study and found that the greater the eviction rate, the greater the number of coronavirus cases would likely result. When evictions happen, there's a tendency for people to 'double up,' the researchers wrote. Evictions and COVID-19 both disproportionately affect low-income and people of color.
While the eviction diversion program operates separately from PEPP, lawyers and support staff funded by PEPP do work to support the program. They also take the cases that are more complex and can't be resolved by diversion.
An internal analysis revealed that between PEPP's launch in January 2018 and Sept. 30, 2020 nearly 110,000 people accessed self-help materials, legal information, and videos from phillytenant.org. Tenants who see a PEPP advocate are more likely to show up to court, win cases, and enter into a more affordable agreement than tenants who do not.
Only 5% of tenants with representation experience "disruptive displacement" compared to 78% of tenants without.
While there's still time for more money to come to PEPP this year as city council and the mayor continue to negotiate into June, advocates hoped discussion would begin with more money offered upfront.
A spokesperson for the Kenney administration left the door open to the possibility of putting funds from the American Rescue Plan toward the initiative. In addition to the general fund, PEPP funding sources in the past have included the Housing Trust Fund, Community Development Block Grant funds, and federal recovery funds.
But Gym said she doesn't understand why extra funding is even up for debate considering the last year's housing issues and the extra federal aid. She is critical of using it for tax cuts.
"When we're looking at a budget where there's a proposal for over $343 million in tax cuts over the next five years, but less than a million allocated for eviction prevention, we have a problem," Gym said.
Using federal money for tenant representation and right to counsel is not a far-fetched idea. Other jurisdictions have done it. Louisville used $400,000 worth of emergency rental assistance funds last year.
The latest coronavirus stimulus plan meant $1.4 billion for Philadelphia, half for this calendar year and the other half for the next.
In Kenney's proposal, there are reductions in wage and business taxes. It's a one-time decline from 3.87% to 3.83% of residents' income and a drop to 3.42% from 3.5% for non-residents and from there, all earners would see a .10% decrease. For the Business Income Receipts Tax, Kenney wants to cut the net income portion from 6.20% to 5.25% by 2025.
The Urban Institute recently also released a case study of eviction prevention and diversion programs and early lessons from the pandemic. It featured the PEPP as one of the four main programs across the country.
"Philadelphia pushing landlords and tenants into mediation … coupled with rental assistance … had people on all sides happier than they would have been otherwise," said senior research associate Mark Treskon.
The report's findings endorsed programs that were able to respond to renters' needs holistically. Job and income loss motivate people to participate in these programs, but there are usually other factors, such as debt and health challenges. The report advises programs to have counselors, which is a key feature of PEPP.
The report also mentioned the importance of equity in program design and outreach. It credited PEPP's beginnings. The project was originally catalyzed by the extreme concentration of eviction filings in South Philadelphia and lower-income neighborhoods with a majority of Black and Latino residents.

WHYY is one of over 20 news organizations producing Broke in Philly, a collaborative reporting project on solutions to poverty and the city's push towards economic justice. Follow us at @BrokeInPhilly.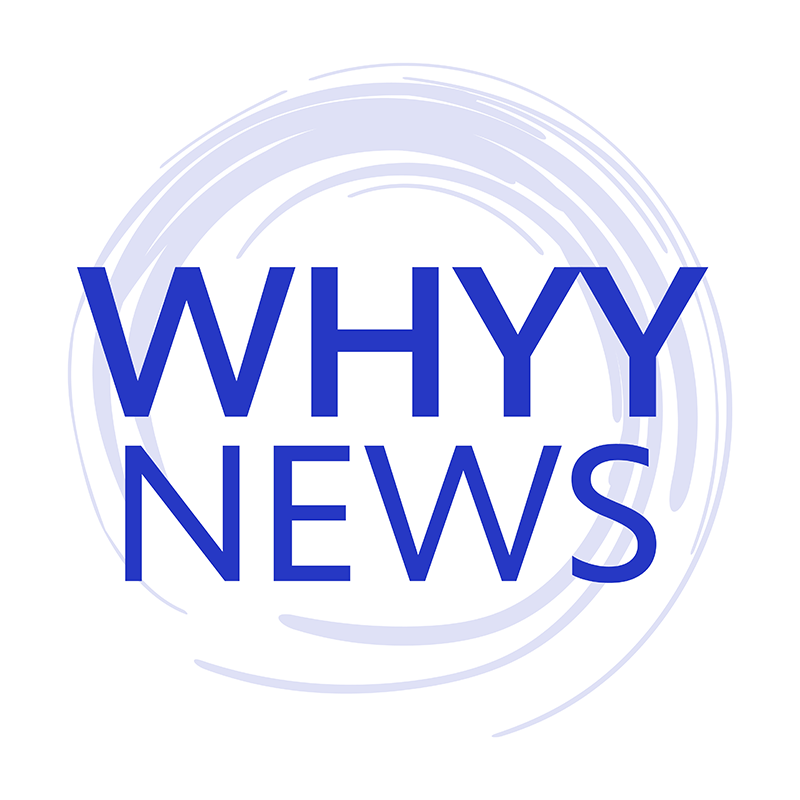 Get daily updates from WHYY News!
WHYY is your source for fact-based, in-depth journalism and information. As a nonprofit organization, we rely on financial support from readers like you. Please give today.