'More needs to be done': Pa. lawmakers push to overhaul Philly's for-profit eviction system
A forthcoming legislative package is designed to make lockouts safer and more predictable for tenants.
Listen
1:13
Have a question about Philly's neighborhoods or the systems that shape them? PlanPhilly reporters want to hear from you! Ask us a question or send us a story idea you think we should cover.
A group of state lawmakers from Philadelphia is expected to introduce legislation this fall aimed at improving the city's beleaguered Landlord and Tenant Office.
Housing advocates renewed calls to reform the for-profit agency after a string of high-profile shootings by armed contractors carrying out evictions. A pair of legislative hearings followed and two tenants, including a woman who was shot in the head, are now suing the office for negligence.
The forthcoming package of bills is rooted in violence prevention and designed to inject predictability, transparency, and accountability into evictions in Philadelphia. The measures call for providing the date and time of lockouts; "stringent" guidelines and procedures for conducting them; and a way to give the public access to the names of deputies involved in evictions where tenants are hurt.
Lawmakers want to establish an independent advisory board to oversee the LTO, as well as to field and investigate alleged misconduct lodged against landlords. Additionally, they hope to make it a requirement that a mental health professional be on site whenever a lockout is in progress.
"Evictions are a tragedy for our community and a matter of public health. They should be carried out in a way that recognizes the fundamental dignity and humanity of all tenants. These reforms of how evictions occur are the bare minimum to ensure that humanity," the Democratic lawmakers said in a legislative memorandum released in July.
A spokesperson for the Landlord and Tenant Office declined to comment.
Rita Dallago, executive director of the Pennsylvania Residential Owners Association, called the legislative effort "noble," but said it exhibits too much empathy for tenants. "You have to have an eviction process that is fair to all. That does not mean giving preference to one side or the other. We need to keep in mind that rental housing is a business," she said.
The legislation will echo, and in some cases mirror, efforts in Philadelphia to improve the Landlord and Tenant Office, an entity created by state law in the 1970s, partially in response to public outrage over allegations that elected constables were selling the possessions of evicted families.
In August, following a monthlong suspension, the city's landlord-tenant officer released a set a guidelines the office agreed to follow while performing evictions. For example, the office will now deploy teams of two when performing lockouts. Each team will consist of a deputy landlord-tenant officer and a certified constable — and elected official and sworn law enforcement official — from outside Philadelphia.
Landlords are also required to submit a safety affidavit before scheduling an eviction. The document must disclose "issues that otherwise might not come to light" until a lockout is in progress. Landlords must list any animals living at the property; say whether they have "reason to believe" the unit contains firearms; and reveal if there's "reason to believe" anyone at the property has a serious health condition.
Additionally, tenants can now find out the date and time of their lockout if they call the LTO.
State Rep. Rick Krajewski said the Landlord and Tenant Office still presents a danger to tenants, and that it's the duty of state lawmakers to try to improve the system — or consider abolishing it.
"More needs to be done," said Krajewski. "Evictions need to happen in a compassionate, accountable and publicly transparent fashion."
In March, shortly after Angel Davis was shot in the head in North Philadelphia, a pair of state senators from Philadelphia introduced legislation that would bar private entities from performing evictions in the state.
The legislation is sitting in committee and awaiting a hearing.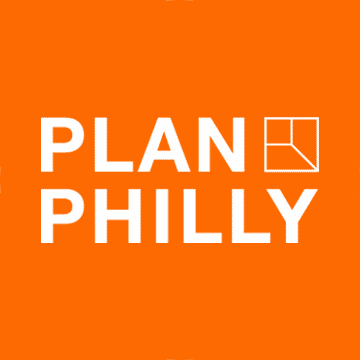 WHYY is your source for fact-based, in-depth journalism and information. As a nonprofit organization, we rely on financial support from readers like you. Please give today.