A free program in Philly continues to limit the number of eviction filings in the city
The Eviction Diversion Program started as a temporary initiative to keep rental disputes out of court. Three years on, it's having a lasting impact few cities have realized.
Listen
1:29
Eviction filings in Philadelphia have remained below pre-pandemic levels, bucking a national trend that's seen many cities return to, and in several cases, exceed their pre-COVID averages.
Between 2012 and 2018, Philadelphia averaged more than 25,000 eviction filings each year, according to data compiled by the Eviction Lab at Princeton University.
Between June 2022 and June 2023, the city recorded less than 15,000 filings.
"It looks like we have taken a significant chunk out of our overall filing activity," said Carl Gershenson, who directs the Eviction Lab.
One of the main reasons: Philadelphia's mandatory Eviction Diversion Program.
"Of course, there's also the Right to Counsel program. There have been a few other tweaks to the landlord tenant law in the city, all of which strengthen the tenants' position. But the diversion program, I think, is the largest contributor," said Gershenson.
While eviction moratoria and other pandemic-inspired protections expired — and weren't replaced — in big cities like Houston and Las Vegas, Philadelphia continued to provide safeguards for renters, even as they went deeper into debt following the height of the pandemic.
In January 2022, six months after the end of a federal ban on lockouts, Philadelphia launched its Right to Counsel program, which provides free legal representation to residents with low income facing an eviction. For now, the program is only available to people living in select ZIP codes.
Six weeks earlier, Philadelphia City Council passed legislation that made permanent the Eviction Diversion Program. The bill enabled the city to continue the initiative without authorization from the Supreme Court of Pennsylvania, which had overseen the temporary program on an emergency basis.
Considered a national model, the program is guided by one goal: to settle disagreements between landlords and tenants outside of court and without an eviction filing.
While not all eviction filings lead to a lockout, people with a filing on their record can have a harder time securing safe and affordable housing in the future, even if a judge rules in their favor. That's because a landlord may not be willing to rent to someone whose previous landlord filed against them.
Housing experts say there are landlords who would also prefer to avoid court, whether that means resolving the issue through direct negotiations or with the help of a trained mediator.
"It takes time. It's costly. And during that time, they could otherwise have another tenant in there, or if they had resolved with issues with a tenant early and repaired that relationship early, then they don't have to spend the cost of trying to find another tenant," said Vikram Patel, a supervising attorney at the nonprofit Community Legal Services.
When it launched in September 2020, the diversion program dealt exclusively with disputes over back rent. Many of those cases were resolved with the help of state and federal dollars dispersed through a popular rental assistance program the city operated during and after the peak of the pandemic.
After those sources dried up, the city allocated a total of $30 million for rental assistance directly tied to the initiative. But the latest iteration of the program requires landlords and tenants to spend 30 days trying to settle any rental disagreement, including ones involving property damage.
Since September 2020, more than 5,000 landlord-tenant pairs have tried settling a dispute outside of court, according to the city. More than 70% of them have reached an agreement.
To Patel, that's remarkable.
"Even without that federal funding that we had for rental assistance, we're still seeing thousands of cases that otherwise probably would have gone to court are not," said Patel.
A spokesperson said the city is "continuously looking for ways to make the program more effective and efficient."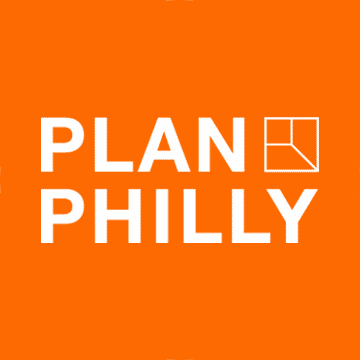 WHYY is your source for fact-based, in-depth journalism and information. As a nonprofit organization, we rely on financial support from readers like you. Please give today.