Philly landlords have reservations about effort to ban private firms from enforcing evictions
In Philadelphia, many evictions are enforced by a for-profit law firm, known as the landlord-tenant officer. Supporters say it's cheaper and more efficient.
A pair of state lawmakers from Philadelphia plan to introduce legislation this month that would bar private firms from enforcing evictions. Some landlords and property managers aren't thrilled.
If passed, the bill would amend state code and apply to jurisdictions across Pennsylvania. But the measure is largely designed to stop an "untenable" arrangement in Philadelphia.
In many jurisdictions, public offices are responsible for enforcing evictions. In Philadelphia, most of that work is outsourced to a for-profit law firm, known as the landlord-tenant officer. Instead of sworn law enforcement, the firm employs a group of armed security contractors to serve eviction notices and perform tenant lockouts.
"This is a process that requires discretion. It requires sensitivity. It requires real care.
And there's no way to ensure through this private process that those things are taken into account when evictions are performed," said state Sen. Nikil Saval, who is currently seeking co-sponsors alongside state Sen. Sharif Street.
The move comes after a deputy landlord-tenant officer shot a 35-year-old woman in the head during an attempted lockout in the Sharswood section of North Philadelphia. The woman remains in critical condition, according to police, who are investigating the incident.
Saval said the violent episode was just the latest example of a system in need of reform.
"Courts provide no direct oversight over the landlord-lenant officer or the contractors that the landlord-lenant officer hires to perform evictions," said Saval. "For years, tenants, legal service organizations and journalists have complained about the opaque nature of this, the poor practices of the landlord-lenant officer."
Marisa Shuter, the city's landlord-tenant officer, did not immediately respond to a request for comment. She has remained silent since last week's shooting in Sharswood.
Some landlords and property managers say Saval and Street's proposal is problematic.
Shayln Martin handles eviction cases for landlords in Philadelphia. Most arise after a tenant has stopped paying rent and her client wants to remove them. She said private entities are better equipped to enforce evictions than public entities like the Philadelphia Sherriff's Office, which is led by an elected official.
"I don't think there's any feelings involved. I don't think anybody owes anybody. Nobody's talking about being elected. Nobody wants to be liked by this judge or that judge or that politician. I think because it's private, they don't care. They're being paid to do a job and they're going to do it," said Martin.
HAPCO Philadelphia, the city's largest advocacy group for landlords and property managers, is also taking issue with the forthcoming legislation, saying a "private landlord-tenant officer system is more efficient and less costly than if a government agency was involved."
"Any additional cost of a new landlord-tenant officer system would be passed along to the small mom-and-pop rental owners who are left in the affordable housing market. And they would have no choice but to pass that cost along to tenants in the form of higher rent. And more affordable rental housing would continue to vanish from Philadelphia," said HAPCO spokesperson Doug Shimell in a statement.
Shimell also questioned the capability of the Philadelphia Sheriff's Office to enforce all of the evictions in the city, saying the agency, "has had its own recent history of controversy," and may not have enough employees to handle the work.
Through March 5, Philadelphia has averaged roughly 316 eviction filings each week, according to Eviction Lab. Not all of those cases resulted in a tenant being evicted.
As Saval and Street prepare to introduce their legislation, Philadelphia City Council is also wading into the debate. On May 8, the Committee on Housing, Neighborhood Development, and the Homeless will hold a hearing exploring the role of the landlord-tenant officer, including "widespread concerns about lack of oversight, training, ethics guidelines, and public accountability," according to a news release.
"We think the tenants, as well as people in the city broadly, deserve to know how the landlord-tenant officer operates, and how they are profiting off of violently removing people from their homes. And so, we hope to shine a light on it, but also to impact change and to stop this horrible practice," said City Councilmember Jamie Gauthier, who chairs the committee.
Gauthier said she is looking into possible legislation at the city level, and that the sheriff's office is, "prepared to take on this function in a broader way."

WHYY is one of over 20 news organizations producing Broke in Philly, a collaborative reporting project on solutions to poverty and the city's push towards economic justice. Follow us at @BrokeInPhilly.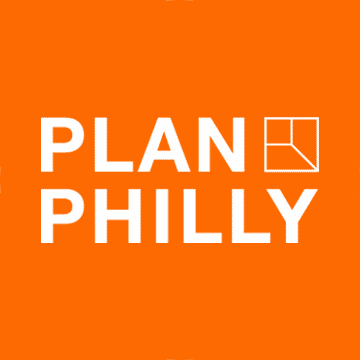 WHYY is your source for fact-based, in-depth journalism and information. As a nonprofit organization, we rely on financial support from readers like you. Please give today.