Housing advocates say Philly's for-profit eviction system lacks dignity and compassion
During a committee hearing, lawmakers looked for potential ways to improve the city's Landlord and Tenant Office.
Listen
1:11
Xavier Carthen was evicted from his one-bedroom apartment in February after falling behind on rent.
The experience still haunts him.
"The process was devastating," said Carthen, 61. "I'm still traumatized."
The lockout was performed by an armed contractor with Philadelphia's Landlord and Tenant Office, the for-profit entity that performs most lockouts in the city.
Carthen said he was on the phone trying to schedule a colonoscopy when he heard a booming knock at his door.
The deputy on the other side told him he had 15 minutes to get out.
"They treat you like nothing. You're dehumanized," said Carthen, who is living in a friend's basement until he finds a new place.
Carthen shared his story during a committee hearing called by state lawmakers to explore Philadelphia's Landlord and Tenant Office and how to improve it. It was the second time elected officials gathered publicly in as many months to discuss the controversial entity.
The office has recently come under fire after several high-profile shootings by deputy landlord-tenant officers, two of which landed tenants in the hospital. Both women are now suing the office for negligence, further fueling public debate about how evictions should be carried out in Philadelphia amid a deepening affordable housing crisis.
Despite new guidelines, the consensus on Tuesday was clear: The LTO still presents a danger to tenants as long as it lacks accountability, transparency, and compassion.
"A tenant facing eviction deserves to know when their eviction will occur. They deserve for it to occur without the threat of physical violence. And they deserve transitional services to help them process and recover from their loss of housing," said state Rep. Rick Krajewski (D-Philadelphia).
Housing advocates and attorneys who testified Tuesday called for deputies to receive "city-specific" training in use of force and de-escalation, a public reporting system for lodging and addressing complaints against the office, and the use of crisis intervention specialists and social workers throughout the process — including on the day of a lockout.
They also poked holes in a list of changes the LTO has agreed to make since resuming evictions last week following a monthlong suspension.
The office will now deploy teams of two when performing a lockout. Each team will consist of a deputy landlord-tenant officer and a certified constable — an elected official and sworn law enforcement official — from outside Philadelphia.
Landlords are also required to submit a safety affidavit before scheduling an eviction. The document must disclose "issues that otherwise might not come to light" until a lockout is in progress. For example, landlords must list any animals living at the property; say whether they have "reason to believe" the unit contains firearms or other weapons and provide a description of those weapons; and reveal if there's "reason to believe" anyone at the property has a serious health condition, as well as include a description of the condition.
Additionally, tenants can now find out the date and time of their lockout if they call the office.
"Forcing tenants enduring one of the most traumatic experiences possible to call the landlord-tenant officer to find out when they will be thrown out of their homes is unrealistic and unjust," said City Councilmember Jamie Gauthier.
"Direct notification is a common practice in New York City, Pittsburgh, and countless other municipalities nationwide. It is also a standard operating procedure in the Philadelphia Sheriff's Office," she added.
James Bennett, a longtime member of the Pennsylvania Residential Owners Association, told lawmakers he agreed with some of the changes the LTO is implementing. But said directly notifying tenants about their upcoming lockout would be a big mistake that would only endanger everyone involved.
"It will lead to armed standoffs. It will lead to people barricading themselves into their homes. It will lead to protests and riots in front of the property. For the safety of the tenants and the safety of the landlord-tenant officers, we oppose this proposal," said Bennett, whose portfolio largely consists of affordable rentals in Philadelphia.
He attributed the recent shootings to "overall crime in the city" and not any shortcomings of the Landlord and Tenant Office, which he said generally "works very, very well."
Lawmakers said Tuesday they are considering legislation aimed at improving how municipalities conduct evictions and the impact they have on tenants in the long-run. Tenants with an eviction filing on their record, even if it never leads to a lockout, often struggle to secure safe and affordable housing because they give prospective landlords pause, especially if another applicant has a clean record.
In March, shortly after Angel Davis was shot in the head, a pair of state lawmakers from Philadelphia introduced legislation that would bar private entities from enforcing evictions, as well as serving related court documents.
If passed, the bill would amend state code and apply to jurisdictions across Pennsylvania, though the measure is largely designed to stop for-profit evictions in Philadelphia.
The bill was assigned to the House Judiciary Committee, but no hearing is scheduled yet.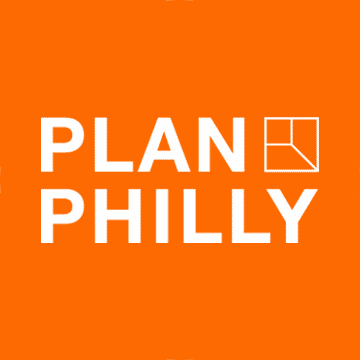 WHYY is your source for fact-based, in-depth journalism and information. As a nonprofit organization, we rely on financial support from readers like you. Please give today.