'I wouldn't wish this on my worst enemy': Housing advocates say eviction process in Philly must change
During a two-hour hearing, tenants and attorneys described a system that's violent and traumatic.
The knock on the door startled Mark Person.
The person waiting outside shocked him.
It was a deputy landlord-tenant officer. And he was there to evict Person from his Roxborough apartment.
"He looked at his watch and said I had 10 minutes, and that he had others to serve and that I had to hurry up and be out. There was no notice of courtesy — just him standing with his hand atop his pistol like a cowboy Western," said Person.
Person, a senior citizen with disabilities, later learned that his landlord had filed for an eviction after Person had allegedly failed to "fully" prepare the unit for an exterminator hired to take care of a bad infestation. At the time, he was on a payment plan to repay back rent.
Person eventually found a new place, but spent weeks bouncing around beforehand. He stayed with his daughter, slept in his van, and stayed at a homeless shelter.
"I wouldn't wish this on my worst enemy — going through this process with nobody to help, to turn to. You don't want to put that burden on family members. You really feel alienated," said Person of the eviction.
Person shared his story during a virtual hearing held Wednesday by City Council's Committee on Housing, Neighborhood Development and the Homeless.
Lawmakers renewed calls for the hearing after a deputy landlord-tenant officer shot 35-year-old Angel Davis in the head during an attempted lockout at a North Philadelphia apartment building. The encounter in late March landed Davis in the hospital in critical condition, striking a nerve with housing advocates and elected officials, who say Davis was the victim of a violent system that must be changed amid an affordable housing crisis.
"Evictions conducted by the landlord-tenant officer and her deputies follow a harmful formula that traumatizes neighbors without life-saving resources when they need them the most," said City Councilmember Jamie Gauthier at the start of the hearing.
While the Philadelphia Sheriff's Office does perform some evictions in the city, many of them are carried out by private security contractors deputized by a private attorney appointed by the courts. The attorney is known as the landlord-tenant officer, a position that dates back to the 1970s that is currently held by Marisa Shuter.
Deputy landlord-tenant officers carry their own firearms when delivering court notices or performing on-site lockouts. But they are not sworn law enforcement personnel or government employees, and are not required to complete any formal training to do the job. That includes firearms or de-escalation training.
The office profits from eviction fees paid by landlords.
"There is no fixed budget or salary for the landlord-tenant officer. And so the private entity has a financial incentive to conduct as many evictions as possible, and as quickly as possible," said City Councilmember Kendra Brooks.
Lawyers and tenants who testified on Wednesday described an opaque process that lacks accountability, predictability, or transparency. They also said people who are evicted receive little in the way of support or resources after they're locked out. In Philadelphia, Black renters face evictions at more than double the rate of white renters, according to the Reinvestment Fund.
Sherry Thomas, director of the Housing Initiative at the Legal Clinic for the Disabled, said people being evicted by the landlord-tenant officer never know the date or time they will be locked out of their apartment because the office has an internal policy not to share that information.
"For someone with a disability, leaving the property does not just mean physically removing themselves and their equipment. But it also means arranging a safe way for that equipment to be transported or stored once they are out of the property," said Thomas.
She said one of her clients was forced to leave without her walker and chair, and that weeks passed before she was able to get back into the unit to retrieve them. She said she was only able to do that because she had the help of an attorney.
Shamus Brennan, a staff attorney with the AIDS Law Project of Pennsylvania, testified that his clients are often in the dark because critical court documents are often inaccurate, including writs of possession. This is a court order that landlords can receive after winning an eviction case against a tenant. They are designed to warn tenants that a lockout is coming.
"They always list 11 days, even when the judgment or the judgment-by-agreement specify a different lockout date. This is particularly a problem where tenants have agreed to a payment plan or other agreement that gives them the possibility of an open-ended tenancy," said Brennan.
Shuter, who is married to Municipal Court Judge David Shuter, was invited to testify, but never responded, according to a Gauthier spokesperson. She has remained silent since the shooting.
The First Judicial District also declined to participate in Wednesday's hearing.
Brooks said she wants Philadelphia's eviction process to become a national model that prioritizes the well-being of tenants over profits. That is safe, well-regulated, and integrated with the delivery of city services.
City Council has the authority to pass regulations regarding the way evictions are conducted in Philadelphia, but Brooks and others hope that shining a light on the issue will help drive meaningful change that doesn't involve legislation.
Gauthier said Wednesday that President Judge Patrick Dugan and Supervising Civil Judge Matt Wolf, with input from a variety of stakeholders, have initiated an internal effort aimed at improving the system.
"Our hope is that meaningful progress can be achieved in the next several months. Likewise, we hope to partner with City Council to act as a resource in advancing the common goal of a fair, safe, and effective system in which landlord-tenant issues can be addressed," said Marc Zucker, chancellor of the Philadelphia Bar Association.
Shortly after Angel Davis was shot in North Philadelphia, a pair of state lawmakers from Philadelphia introduced legislation that would bar private law firms from enforcing evictions by amending state code, a move some landlords and property managers aren't thrilled about.
The bill has been referred to the Senate Judiciary Committee, but has yet to have a hearing.

WHYY is one of over 20 news organizations producing Broke in Philly, a collaborative reporting project on solutions to poverty and the city's push towards economic justice. Follow us at @BrokeInPhilly.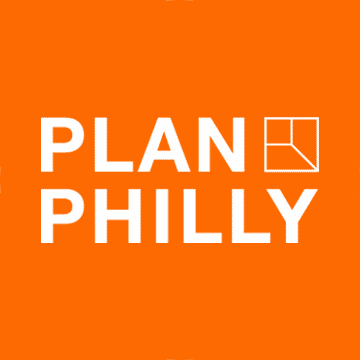 WHYY is your source for fact-based, in-depth journalism and information. As a nonprofit organization, we rely on financial support from readers like you. Please give today.