Philly woman critically injured in eviction shooting sues city's landlord-tenant officer
The suit seeks damages in excess of $50,000 for the "substantial physical and emotional pain and suffering" Angel Davis has endured as a result of the shooting.
Listen
1:28
A Philadelphia woman is suing Marisa Shuter, the city's landlord tenant-officer, after one of Shuter's deputies shot the woman in the head during an attempted eviction at Girard Court Apartments in late March.
The high-profile incident landed 36-year-old Angel Davis in the hospital in critical condition for roughly two weeks. And she is still recovering from a traumatic brain injury.
"It was my hope that we can all work together to change this broken system," said Davis during a news conference on Tuesday. "We need to do more to protect those facing evictions from that kind of violent overreaction that happened to me."
The lawsuit, filed Tuesday in the Court of Common Pleas, faults Girard Court Apartments for failing to investigate Shuter's background and qualifications before hiring the Landlord and Tenant Office to carry out the eviction; failing to investigate Shuter's hiring criteria for her deputies; and failing to provide Davis with "appropriate and adequate" notice that a lockout was coming, among other claims.
The suit seeks damages in excess of $50,000 for the "substantial physical and emotional pain and suffering" Davis has endured as a result of the shooting.
"It is not a crime to be poor and no tenant should be subjected to awful violence in an effort to remove them from their homes," said Bethany Nikitenko, one of Davis' attorneys. "It is time to abandon this system that does not respect the legal rights of tenants, and is little more than a profit bonanza for the landlord-tenant officer."
In a statement, a spokesperson for Shuter said the office "cannot comment on any open investigations or pending lawsuits." The deputy landlord-tenant officer who shot Davis, Lamont Daniels, the complex's property manager, Odin Properties, and Girard Court Apartments are also named as defendants.
The lawsuit comes roughly a week after Shuter agreed to temporarily stop performing evictions until her armed deputies, all private contractors, are "appropriately trained in de-escalation and use of force." While the Philadelphia Sheriff's Office performs some lockouts, many more of them are carried out by the Landlord and Tenant Office, in large part because the for-profit agency can do them faster and for less money.
The sheriff's office will still perform evictions.
The suspension took effect less than 24 hours after a deputy landlord-tenant officer allegedly shot a different woman in the leg during an eviction in Kensington. It was the third time a deputy landlord-tenant officer had fired a gun on the job in the last four months. The incident with Davis was the first.
Davis' eviction case dates back to October 2021. At the time, she owed nearly $8,000 in back rent, according to court records. A writ of possession, a court document designed to warn tenants that a lockout is coming, was posted on Davis' door about a year later.
Davis and her partner — Gabriel Plummer — each petitioned to stay the eviction, according to court records. A judge denied both requests. And the couple later agreed to move out by December 2022, court records show.
Davis and Plummer never followed through. It's unclear why.
More than a year passed before a deputy landlord-tenant officer was sent to perform the lockout, according to the complaint. This after a judge gave Girard Court Apartments more time to carry out the eviction. The suit says Davis never knew about the extension.
Nikitenko said her client had a knife before she was shot that morning, but maintains Davis did not threaten anyone with the blade. Daniels claims Davis "assaulted" him, according to a transcription of a 911 call placed by the manager the day of the incident.
Daniels also told the dispatcher that he sprayed pepper spray after Davis attacked him, but that he did not know if any weapons were involved, according to the lawsuit. During a second 911 call, he told the dispatcher that "one of the tenants came out with a knife, and I had shot her in self-defense."
Davis was placed in custody  — she was handcuffed to her hospital bed for the first few days — but the Philadelphia District Attorney's Office declined to charge Davis with any crime, said Nikitenko.
As the legal process unfolds, a pair of state lawmakers from Philadelphia are pushing for the passage of a bill that would bar private attorneys from performing evictions. The measure would apply to counties across the state, but appears to target Philadelphia.
The legislation is sitting in committee, but a hearing has yet to be scheduled.
At the city level, City Councilmembers Jamie Gauthier and Kendra Brooks are calling for changes to the way landlord-tenant officers perform evictions, including protocols for discharging firearms and a policy notifying tenants of the date and time of evictions. The landlord-tenant officer currently does not provide that information to tenants.
"None of us, especially Angel Davis, should have to be here today. For far too long, the landlord-tenant officer has operated recklessly, dangerously, and opaquely, turning a profit by employing untrained, uncertified private security contractors to throw residents out of their homes," said Gauthier during the news conference.
Philadelphia saw more than 14,000 eviction filings last year. Not all of them resulted in a court-ordered lockout.
Editor's note: An earlier version of this story misstated the order of the landlord-tenant officer shootings.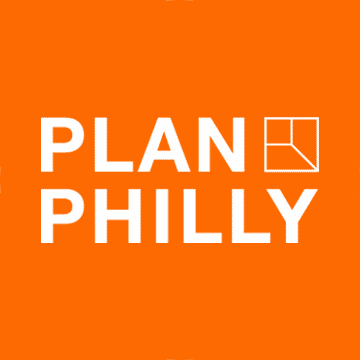 WHYY is your source for fact-based, in-depth journalism and information. As a nonprofit organization, we rely on financial support from readers like you. Please give today.