Philly landlord-tenant officer expected to resume evictions 'within weeks,' sources say
Marisa Shuter had agreed to temporarily stop performing evictions after a string of shootings involving her deputies.
Philadelphia's Landlord and Tenant Office is expected to start conducting evictions again — likely within the next few weeks, according to sources with knowledge of the decision. The move comes roughly two weeks after landlord-tenant officer Marisa Shuter agreed to temporarily stop conducting lockouts following a string of high-profile shootings involving her armed deputies.
In an effort to avoid a massive backlog, the office plans to temporarily employ a group of suburban constables who already perform lockouts, sources say. In the meantime, the courts will continue to work with stakeholders on a permanent arrangement.
The Philadelphia Sheriff's Office performs some evictions, but landlords more often hire the Landlord and Tenant Office because it can do lockouts faster and for less money.
A spokesperson for Shuter directed WHYY News to the First Judicial District, which appoints the landlord-tenant officer and would need to sign off on using the constables.
An FJD spokesperson did not immediately respond to a request to comment.
Shuter had agreed to suspend all lockouts until she was confident that all of her deputies were "appropriately trained in de-escalation and use of force." The decision came less than 24 hours after a landlord-tenant officer allegedly shot a 33-year-old woman in the leg during a lockout that turned violent in Kensington. The woman was brandishing a knife, according to a spokesperson for Shuter. It was the third time in four months that a landlord-tenant officer fired a gun on the job.
In late June, a landlord-tenant officer allegedly shot at a dog while serving an eviction in the Olney section of the city. The officer fired his weapon "in defense" after a locksmith opened a door and a dog "charged" at him, according to a police spokesperson.
The dog was not struck, and no one was injured.
In late March, police say a landlord-tenant officer allegedly shot a 35-year-old woman in the head during an attempted lockout at a North Philadelphia apartment building. Angel Davis was hospitalized in critical condition, but survived the incident. Davis is now suing Shuter and the deputy who shot her. She was allegedly carrying a knife before she was shot, according to the lawsuit.
Deputy landlord-tenant officers carry their own firearms when delivering court notices or performing on-site lockouts, but they are not sworn law enforcement or government employees.
In the aftermath of the shootings, City Councilmembers Jamie Gauthier and Kendra Brooks called for a series of reforms. That would include a policy notifying tenants of the date and time of evictions; guidelines and training for conducting evictions; and a public process to release the names of deputies involved in shootings.
On Wednesday, they reiterated that charge, saying they expect a "clear plan to establish safety, oversight, and accountability for evictions."
"Our expectations have not changed, and we will be looking to see good faith efforts to achieve them. We will also continue to work with the Municipal Court and our partners in the State Legislature to come to a more permanent solution that is accountable to Philadelphians," the lawmakers said in a statement.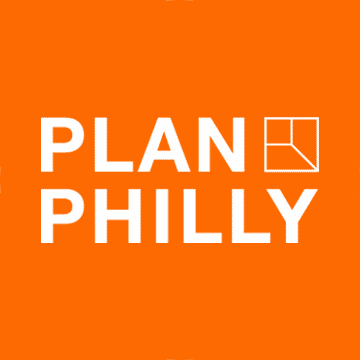 WHYY is your source for fact-based, in-depth journalism and information. As a nonprofit organization, we rely on financial support from readers like you. Please give today.