Philly City Council calls for new eviction moratorium, passes emergency sick leave
Philadelphia City Council introduced dozens of new bills during its first session back from a summer adjournment –– including more legislation aimed at addressing a predicted eviction crisis.
Councilmember Helen Gym introduced a bill she announced jointly with Pennsylvania Gov. Tom Wolf on Wednesday afternoon that would restore Philadelphia's now-expired eviction moratorium through Dec. 31.
The councilmember cast the move as more comprehensive than a complimentary CDC advisory issued this month that bars certain evictions, but only if renters meet certain criteria.
"This is about the public health and public safety of the city," Gym said, in a statement.
The city has reopened landlord-tenant courts, with officials indicating they will begin executing new evictions within the next two weeks. The Philadelphia Eviction Prevention Project found 70% of evictions in Philadelphia targeted Black residents and 74% involve women; 90% of evictions involve nonpayment of rent.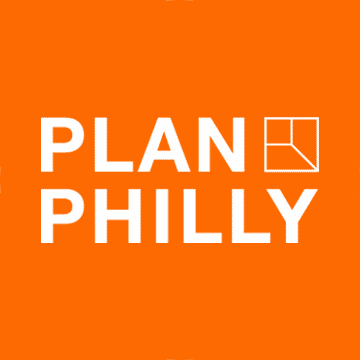 Landlord groups have assailed the moratorium as saddling struggling property owners with nonpaying tenants. But Wolf has called on the state Legislature to reinstitute a similar moratorium statewide and praised the new council bill.
"No one should be forced out of their home because of the pandemic," he said.
Councilmembers Jamie Gauthier and Kendra Brooks, who joined Gym to pass a raft of renter protections last spring, also introduced bills to extend provisions in that prior legislation, such as a waiver for fees related to late payment of rent.
Finally, Gym introduced a resolution calling for hearings to investigate Municipal Court's Landlord-Tenant Officer, a private attorney charged with executing judge's eviction orders for profit.
The resolution cites recent news media investigations into the office. A WHYY News investigation found the current LTO, who is paid through fees collected from evictions, is married to a municipal court judge who occasionally presided over eviction cases himself. An investigation by The Philadelphia Inquirer's editorial board raised questions about whether the office was adequately notifying tenants targeted by eviction orders.
The resolution credits both with highlighting "concerning conflicts of interest between the court's commitment to ethics and fairness" and calls for Council's Committee on Housing, Neighborhood Development and the Homeless to reexamine the office's "role and responsibilities."
Council also passed an emergency sick leave act, introduced by Brooks, that had been held over from the spring. The legislation requires businesses to provide two weeks' worth of emergency paid sick leave for employees whose jobs require them to work in-person through the end of 2021 as a public health initiative.
"It is paramount that we have strong worker protections in place if we are to continue reopening our economy safely," Brooks said. "For too long, low-wage workers of color have kept our city running during a global pandemic with little more than public displays of gratitude to show for it in return."
Brooks said the bill would not impact small businesses, instead targeting workplaces with more than 500 employees and certain other employees that otherwise fall outside of similar federal emergency sick leave provisions. Businesses that have otherwise provided comparable sick leave provisions would also not be impacted.
"The workers that this bill covers have gone seven months without adequate paid sick leave," she said. "These workers are more likely to be people of color, more likely to be low-wage workers and more likely to be women."
In other news from the day's session:
Councilmember María Quiñones Sánchez withdrew a controversial zoning bill that had drawn community backlash. Part of a legislative package that would have cleared the way for two large-scale residential developments through a zoning overlay in her district in exchange for affordable housing concessions, the bills drew concerns from neighbors concerned about gentrification and the loss of community garden space.
Councilmember Katherine Gilmore Richardson called for environmental hearings to discuss the impact of increasing litter during the pandemic, which has strained city resources and garbage truck crews.
Councilmember Alan Domb called for the city to examine the possibility of creating a safe and legal public space for the use of all-terrain vehicles, which are a common –– and unsanctioned –– sight in many Philadelphia neighborhoods.
A surge of gun crime loomed large over the council session, with Councilmember Curtis Jones Jr. calling for more hearings on recent shootings and Gauthier calling on Mayor Jim Kenney to declare a state of emergency over the violence.
Councilmember Cherelle Parker introduced language that would impose penalties for the misuse of 911 calls –– apparently linked to a controversy in New York City earlier this summer in which a white woman called the police on an African American birdwatcher.

WHYY is one of over 20 news organizations producing Broke in Philly, a collaborative reporting project on solutions to poverty and the city's push towards economic justice. Follow us at @BrokeInPhilly.