'Do you know anywhere I can go?': Evictions continue even as city, CDC tries to halt wave
Many Philly tenants will fall through the cracks of a Centers for Disease Control halt on coronavirus-related evictions, housing attorneys say. Lucille Davis is one of them.
Are you on the front lines of the coronavirus? Help us report on the pandemic.
Lucille Davis, a senior citizen who has a disability, has bounced from one dilapidated North Philadelphia rental to another.
When a pipe burst in her Strawberry Mansion home last year, her landlord was straight with her: They didn't have the money for repairs, advising her to simply move on. Rushing to find home, the former nursing assistant settled for a deteriorating property on "a bad drug block" in North Philadelphia that nevertheless cost $900 a month.
"I saw the sagging ceiling. The windows in the back didn't close all the way," she said. "[The landlord] told me he would fix it before I moved in."
Her new landlord never made good on the promise –– and then COVID-19 struck. When a backed-up sewer line began sending sewage into her basement, she got a familiar response from her landlord in early August when she demanded repairs.
"He got frustrated and said 'Well, do you just want to buy the house from me?' When I said no, he said he would just sell the house," she recalls. "I knew that wasn't true. He just wanted me out."
While Davis resolved to leave on her own accord, her daughter advised that she stop paying rent until the landlord fixed her plumbing issue. But finding an affordable home was hard enough before the pandemic had squeezed rental supply, let alone while stuck between a home she didn't want, a landlord who wanted her out, and homelessness.
Then the eviction paperwork came. Despite a nominal statewide moratorium on new evictions, her landlord, who is based in Montgomery County, still filed a complaint against her in Municipal Court, citing the $900 in rent she withheld that month, court records show.
"I get some papers in the mail, eviction papers," she said. "Last Friday, a man came and made sure I got it. I just started crying."
This uncertainty has long been a fact of life for tens of thousands of renters in Philadelphia, a reality that has only worsened during the pandemic. There are many like Davis stuck with precarious incomes, limited rental options and shifting COVID-19 tenant protections as officials, landlord groups and housing advocates battle over how to handle a predicted crush of evictions.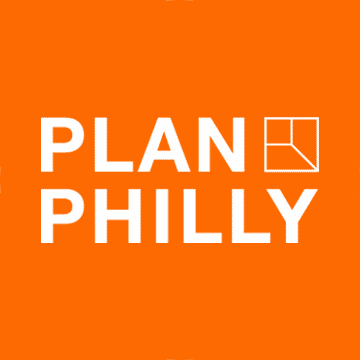 The statewide moratorium that Davis thought would protect her while she searched for her third home in under a year expired not long after the legally mandated process server arrived to verify that she received her eviction notice.
That same morning, Pa. Gov. Tom Wolf called on the General Assembly to pass a bipartisan bill to create a new legislative moratorium and provide "immediate help so Pennsylvanians can stay in their homes."
By nightfall, the Centers for Disease Control issued a surprise announcement barring certain lower-income residents from being evicted through the end of 2020 — as a public health initiative.
Davis said she has only pieced together sporadic updates about renter protections "on the news." Rasheedah Phillips, from legal aid group Community Legal Services, said the patchwork of stay orders and sporadic subsidy programs leave many housing clients in the dark.
"We're happy to see this come out. It's necessary and crucial and will help a lot of renters stay stable," she said of the new CDC guidelines. "But I think there remains some uncertainty around it that needs to be clarified by local courts. It doesn't put any burden on the landlord to notify the tenant that this exists…We have to notify tenants of this protection."
'We expect tenants to fall through the cracks'
Phillips and other housing advocates are still processing the latest guidelines themselves: Exactly what types of evictions are covered, who needs to fill out the required paperwork, if it covers everyone living in a household, and if some 1,000 to 2,000 cases already in the court pipeline would be halted or not.
Similarly, while many assumed that the eviction moratorium had effectively ground Philadelphia's Landlord-Tenant Court to a halt, Stephanie Dorenbosch, from the Tenant Union Representative Network said the courts had, in fact, accepted some new eviction cases.
In theory, hearings would be scheduled post-moratorium and tenants like Davis would be able to get their cases tossed out if they could prove their landlord violated emergency housing provisions. But Dorenbosch said this system, like the new CDC protections, largely puts the onus on tenants to defend themselves in court against more experienced landlords.
"It depends on tenants knowing to raise that as a defense," she said. "We expect tenants to fall through the cracks because they don't know how to bring that up in court. Only a very small percentage of tenants have representation."
Dorenbosch said the way much of this will play out in practice largely rests at the feet of the city's Municipal Court, which has recently seen some upheaval.
Judge Bradley Moss, who had long presided over landlord-tenant courts and was criticized by some housing advocates for allegedly favoring landlords, is set to be removed from this administrative role in October. The move came shortly after a WHYY investigation raised questions about the court's use of a private attorney –– who is married to another Municipal Court judge –– to execute evictions for profit.
As the court transitions to its new normal after months of limited remote operations and the administrative change — the City of Philadelphia launched an Eviction Diversion Program this week, requiring landlords with tenants that have struggled to pay rent due to COVID-19 to engage in a mandatory mediation process. Operated by Philadelphia Legal Assistance, Community Legal Services, Good Shepherd Mediation Program, and city-funded housing counseling agencies, the program marks the expansion of a mediation pilot that began last fall.
"COVID-19 created unprecedented challenges for many Philadelphians," said Mayor Jim Kenney in a statement. "Our goal is to keep residents in their homes, and this program provides an opportunity for landlords and tenants to come to an agreement that works for both parties."
Meanwhile, local landlord groups, like HAPCO, said their members are reaching a breaking point.
HAPCO tried to file a court injunction to halt the programs that were part of City Council's Emergency Housing Protection Act, such as a requirement that landlords notify tenants of their right to request a mediation conference prior to an eviction. But that effort was struck down by a federal judge this week, just before the issuance of new CDC guidelines.
The group has said the protections "financially hurt Philadelphia landlords," particularly small-time owners with limited funds that are stuck with non-paying tenants. On Wednesday, Paul Cohen, an attorney for HAPCO, issued a statement calling for the government to provide funds to prop up the rental industry.
"We encourage the government to increase the funding for rental assistance and make the requirements better for the landlords and tenants so they can comply," he said.
Many tenants, like Davis, are left simply searching for stability. She grew emotional recounting her long battle to find safe and affordable housing. She bemoaned a "speakeasy" that had popped up in a vacant building next door. The 63-year-old said she needs a knee replacement and struggles to climb the stairs of her rowhouse.
"I just want to live in a nice senior apartment, somewhere that's just one story," she said. "Do you know anywhere I can go?"

WHYY is one of over 20 news organizations producing Broke in Philly, a collaborative reporting project on solutions to poverty and the city's push towards economic justice. Follow us at @BrokeInPhilly.
WHYY is your source for fact-based, in-depth journalism and information. As a nonprofit organization, we rely on financial support from readers like you. Please give today.